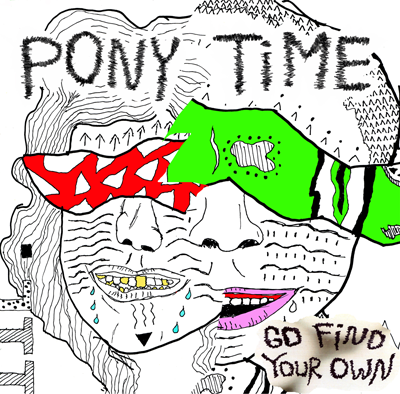 The Seattle duo Pony Time is so cool, I'm nearly too shy to even talk about how cool they are. They stunned me in late 2011 with their self-titled EP / vinyl that oozed with infectious Pike Street garage rock to the point of making the Motor City blush.
Now, FINALLY, the world gets a full length album titled Go Find Your Own, released on Per Se Records on February 19th (the vinyl release is limited to 500 copies!).
Their record release party is Friday, February 22nd at Black Lodge with ONONOS, Haunted Horses & Chastity Belt. You can also hear them from the comfort of your own home or car on Saturday, February 23rd on KEXP's Audioasis.
Previous entries on my Best of 2013 list exposed so far:
BOAT
The Redwood Plan
{2013 has barely started and I've already put tougher my nearly probably very likely official Top 10 Favorite Releases for 2013, even though I've actually only heard a couple albums on the list… that's how good I know these albums are going to be. Over the course of 10 days I'll countdown these probably very likely AMAZING releases that make up my very likely possibly concrete list of my favorite albums of 2013! You can follow along with this link.}