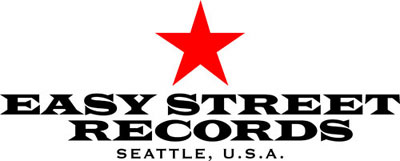 Easy Street Records has long been home to countless great in-store performances. Now they've got a new late-night schedule of events called "After Hours" at their West Seattle location.
****THIS JUST IN! Jesse has a free pair of tickets for Friday's Curtains for You show to the first person who emails him at [email protected]!**** 
The "After Hours" shows start, well, after the standard store hours at Easy Street Records in West Seattle, at 9:30p, and establish the retail store as more of a live show venue for those busy Friday nights in the Junction with nowhere to go once you finish your mac and cheese at West 5. The events are 21+ as beer and wine will be made available, and cost $5 so the band can make a few bucks for their show (you know they've earned it).
The After Hours series kicked off last Friday, April 13th (whoops!), and will continue most Friday nights moving forward. A lot of special guests seem to be involved. Here's the upcoming schedule of events:
4/20: Curtains For You (CD release) with True Bugs
4/27: Holly O'Reilly with Patrick King
5/4: Slender Means (CD Release) with special guests
5/11: 1-2-1-2 with special guests
6/9: The Purrs with special guests
Having lived briefly in West Seattle, I'm thrilled for this, a new location for late night music in the Junction!