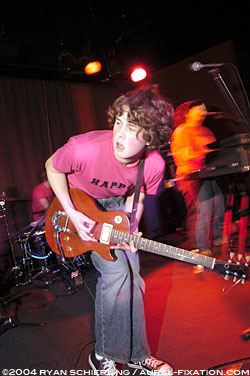 This is your last weekend to put the finishing touches on your Sound Off! application! The deadline for entries is Thursday, November 15th.
Sound Off!, the Northwest's largest underage battle of the bands competition, is for musicians from Portland to Vancouver who are 21.
Applicants should submit demos of their original music. Twelve semi-finalists will be chosen to compete this February for prizes and opportunities.
The live shows to whittle down the semi-finalist to the big winner will take place Saturday nights February 9, 16, 23 and March 1, 2008 in EMP's Sky Church. No semi-finalist goes home empty-handed, but the first place winner of Sound Off! 2008 will get to perform at Bumbershoot 2008.