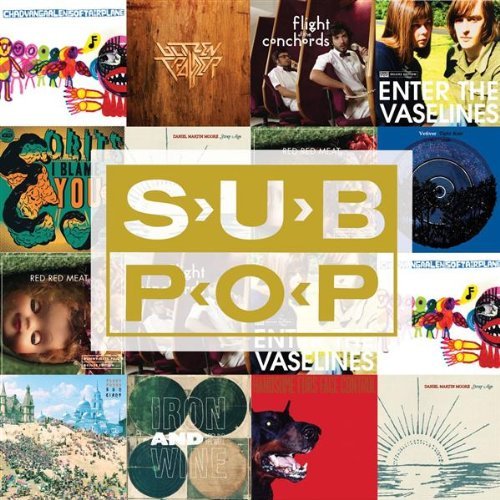 This sounds too good to be true, doesn't it? Seriously. Look at that thing.
Thankfully, it's fact and not fiction. Sub Pop is just that kind of rad. They're giving away a ton of tracks on this sampler at Amazon.com, featuring everyone from the Fleet Foxes and the Handsome Furs to Blitzen Trapper and Chad Van Gaalen. Oh, and some Flight of the Conchords. And Iron & Wine. And Vetiver.
And it's free. Free-free. Not free-if-you-sign-up-for-this-other-thing free, or the kind of free where you pay for it and by some stroke of genius logic you actually save money by doing so (that one's New Math, I think). This is just straight-up, feel-like-you're-stealin'-it, 100% free.
What are you waiting for? Go on and get you some.