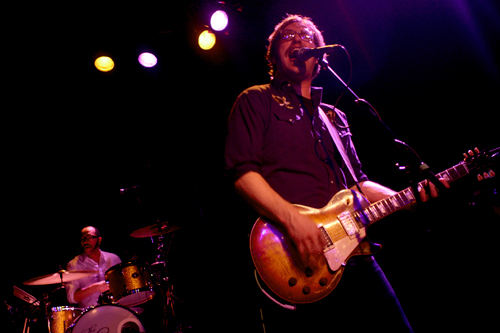 The folks at the Fretboard Journal are my heros. Issue after issue they pack each quarterly publication with beautiful pieces geared towards the smarty pants guitar geeks amongst us. Since I have yet to master anything with strings, reading the articles makes me feel like a fly on the wall of a backstage room eavesdropping as folks I admire discuss the minute details of their music passions.
For those of us that need to fill in the blanks left between quarterly FJ issues, they've expanded to a blog and a killer weekly podcast available every Friday at 1pm PST. Each week, the FJ editors gather round the table and interview a notable notable.
A couple weeks ago they had a lively discussion with John Roderick (Long Winters) that is fabulously funny and insightful. I spoke with Jason Verlinde, a FB editor, and put in my request for more John Roderick conversations… a request which he promised was duly noted.
For the time being, you should go listen to the podcast and find out what kindsa guitars John looks for while on the road and how work on the next LW record is coming along. And just hear the FJ editors and John pontificate the finer points of being a guitar aficionado.
(Photo by Sarah Joann Murphy)