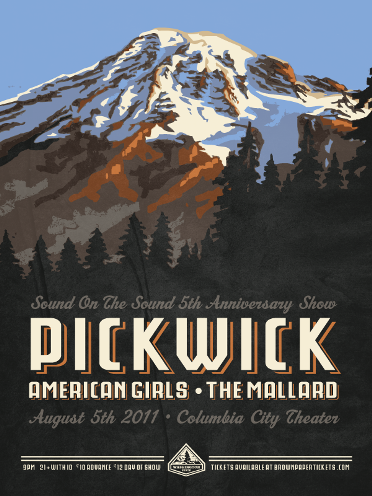 We've heard from a very reliable source (okay, maybe just the internet-at-large, but still) that the Pickwick show going on over at Columbia City Theater this Friday is about to sell the F out. Those boys put on quite the dance party, and if you're planning on attending, you'd be wise to scoot on over to the Brown Paper Tickets page for the event and get your tickets right now.
No really. Right now.
Did we mention that American Girls (reportedly The Best Tom Petty Cover Band Ever) is the main support? And that the night is to help our friends over at Sound on the Sound celebrate their fifth anniversary?
Yep. Right now would be good… hope to see you there!