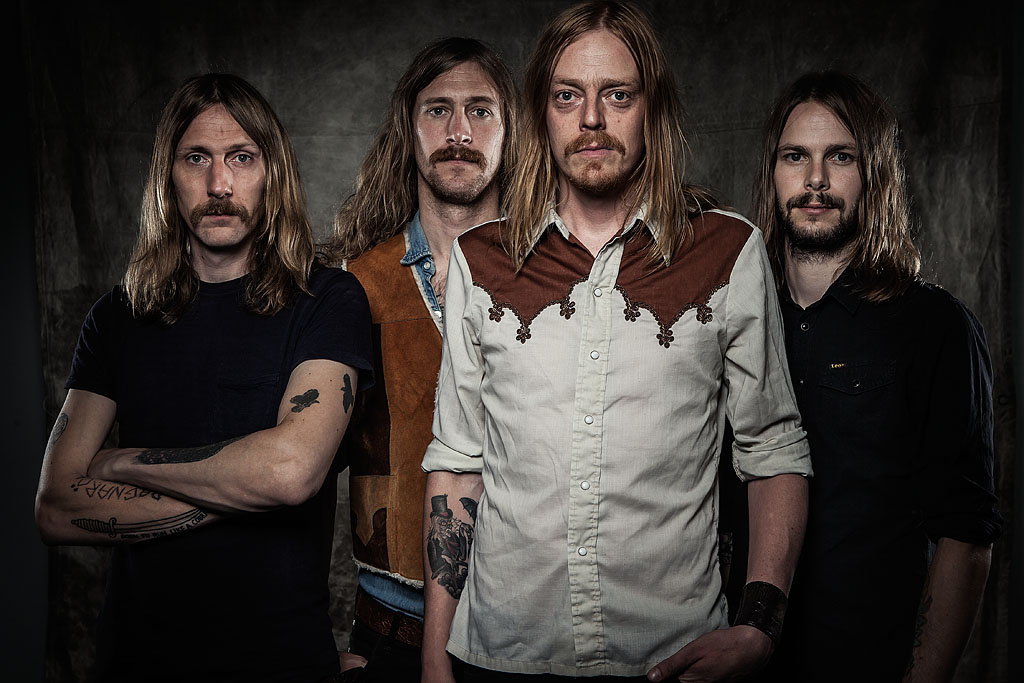 Close your eyes when Graveyard starts their fuzzy-but-crisp psych-metal clatter, and you'll think of Savoy Brown or Humble Pie, a whipped-up, throaty bellow from the 1970s. Yes, Graveyard has the moniker of a Nordic metal throwdown, and they can wield a fierce six-string solo. They skip speed and growl and instead rein in their time signatures so they have a more patient and unfurling vibe, much like their Gothenburg, Sweden, predecessors, Soundtrack of Our Lives. If you caught Ebbot Lundberg and his Soundtrack compadres back in the mid-2000s, then you have an idea of the double-kickdrum power, the big guitars, and Lundberg's girth and proportionate yowl.
Graveyard is as taut and lean as their countrymen, with far better hair and more trenchant societal fixations: The new one, Lights Out, opens with Joakim Nilsson's vocals upfront on "An Industry of Murder" awash in a proto-metal boogie, sandpaper guitars dropping to melodic, exploratory psych-slow cascades on "Slow Motion Countdown." Then it's back to bounding, mid-tempo guitar ruckus, patient enough that the chesty vocals never seem too speedy nor the metallic pieces too mathematical or overly show-offy.
Love beats death, so Graveyard on February 13th at Neumos is a fine way to usher in the red of Valentine's Day.