Just a friendly reminder that TONIGHT is our Dancing on the Valentine show, a Leukemia benefit presented by our good pal Jenny George, herself a Leukemia survivor. It all goes down at Nectar and it's going to be BIG FUN for both the loved and the lovelorn, with loads of great local bands playing your favorite hits from the mid-80s (including Peter Parker, Ms Led, Central Services, and many more!).
There are also going to be loads of incredible raffles, and all proceeds go to a great cause. And would ya look at this amazing poster?? (By Rick over at Seattle Show Posters)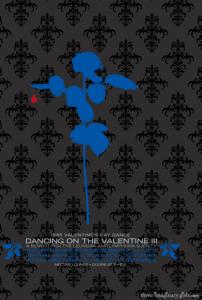 TIG hearts you. Come party with us like it's 1985!