What music are you listening to on Inauguration Day? If you're stumped, here's couple Obama-specific tracks to get you started.
Just in time for the Jan 20th inauguration, directing team GOLD has released a fun video of Adam Freeland's Aer OBAMA track. The video is a stop motion multimedia piece featuring work from top alt toy designers/artists, including Dalek, Bill McMullen and Kubrick. Fun stuff, especially for you Kidrobot Dunny or Kubrick vinyl toy fans.
(Probably unnecessary disclosure: a sibling is related by a cousin-in-law marriage to one of the GOLD team.)
Z-Trip has a great OBAMA mix available as a free download. Z-Trip mashes up sound bites and speech snippets in with the best-of-the-best Obama songs produced this year. There's a bit of that amusing McCain "terror" remix in there, too. Previously blogged, but worth a bump now that Inauguration Day is near.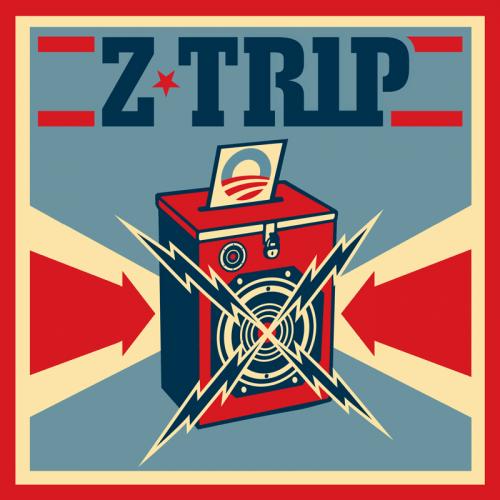 (Definitely unnecessary disclosure: I am not related to Z-Trip or Shepard Fairey in any way whatsoever. Be we're very likely less than six degrees separated.)
I'm tempted to add the Hey, Hey, Hey, Goodbye song by Steam but honestly, I only like the sentiment of the chorus and not the song.
What's on your Inauguration Day playlist?