I've been anxiously awaiting the release of Hulu's new show, High Fidelity — based on Nick Hornby's 1995 novel and its 2000 film adaptation — but also, a bit of departure from those sources. Hulu's version centers on Rob Brooks (Zoë Kravitz, who also serves as an executive producer), a record store owner in the rapidly gentrified neighborhood of Crown Heights, Brooklyn who revisits past relationships through music and pop culture, while trying to get over her one true love. All 10 episodes of the series launch Friday, February 14, only on Hulu. High Fidelity also stars Da'Vine Joy Randolph, David H. Holmes and Jake Lacy.
Can I just tell you how much I LOVE that Zoë Kravitz is in this?!?! One, because she is amazing, and two, because her mother, Lisa Bonet, was in the film? LOOK AT THESE GORGEOUS WOMEN: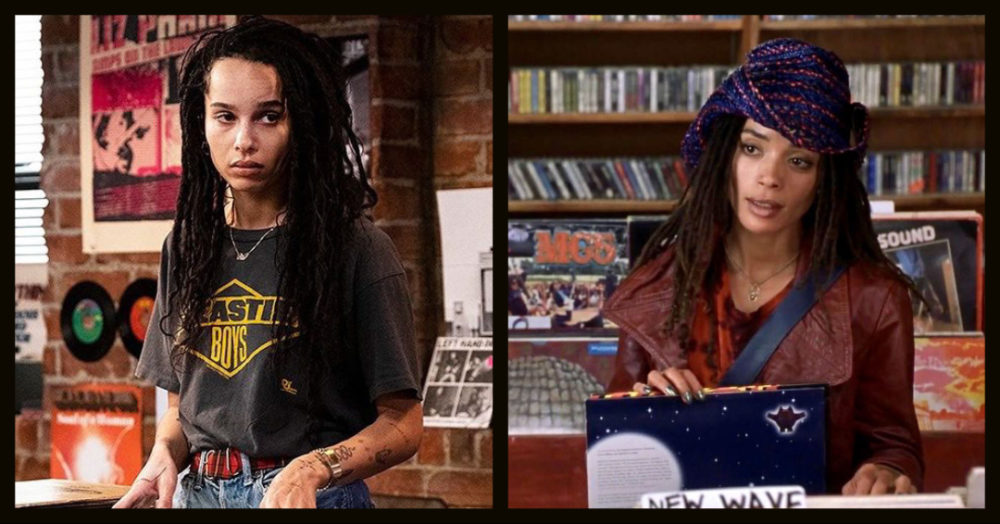 To celebrate its streaming release this Friday (February 14!) Hulu is doing some record store takeovers, and one of them will be at Sonic Boom in Ballard between Thursday, February 13 and Saturday, February 15.
Anyone who makes an in-store purchase over those three days will receive complimentary High Fidelity swag (t-shirts, tote bags, and custom buttons/stickers).* You will also have a chance to take the Hulu Love Anthem quiz (I have no idea what this is, but it sounds intriguing!) and receive an official vinyl soundtrack* from the series!
BONUS: Hulu has partnered with music education nonprofit Little Kids Rock and will match + donate 50% of in-store sales made over the three-day pop-up period to the organization!
ONE MORE THING(S): We're also doing a HF swag giveaway over on the socials; so hit us up on Instagram or Facebook and comment for a chance to win! And …. I'm gonna hit this up sometime on Friday and will share some snaps from it on Instagram too, so follow us.
https://youtu.be/r5bkbfdVzbI
*
while supplies last