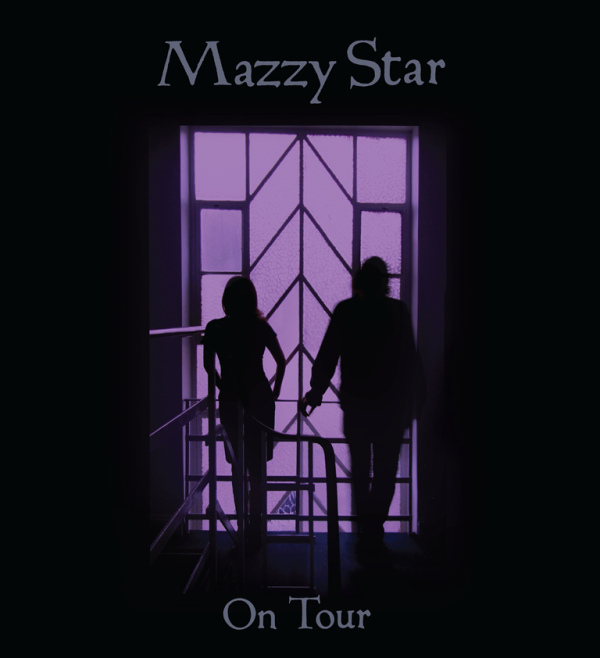 It has been seventeen years since the release of their last studio album, the stellar Among My Swan. In the reticence of nearly two decades, Mazzy Star has toured twice: once in Europe in 2000, and again last year, with only select dates in the United States. During the 2000 tour, several unreleased songs were performed and of these, "Does Someone Have Your Baby Now" and "Sparrow" finally appear on their new studio album, Seasons Of Your Day. A full North American tour is about to unfurl and for the first time since 1996, the band will be gracing Seattle with a visit to The Neptune Theatre on Monday, the 4th of November.
Contrary to some conjecture, Mazzy Star never officially disbanded. They have just chosen to tour and record whenever they please. Since Among My Swan, it is quite clear that the group has never been in a particular rush to release new material or perform live. Even the new album's first single, "Common Burn," was issued nearly two years before Seasons Of Your Day finally saw the light of day. Their intermittent presence, almost clandestine existence and paucity of motivation to schedule tours could mean that this might be your last chance to see Mazzy Star perform live. That much aside, the strength, cohesion and timelessness of Seasons Of Your Day are already reason enough to earmark this concert as one that should not be missed.
So where exactly does Seasons Of Your Day fit in with the rest of Mazzy Star's output? Exactly where they left off. In fact, the album sounds like it very well could have been recorded in 1997 or 1998. Sonically, it is closer to Among My Swan than So Tonight That I Might See, but is steeped a bit more in acoustic numbers than electric ones. Hope Sandoval's vocals, intoxicating and otherworldly, pick up right where they left off, seemingly unaged since they were last recorded with the band. David Roback's songwriting has not undergone any missteps either. The fusion of folk, blues and psychedelia are all merged together extraordinarily well. Some might complain that there is relatively little unchartered territory, but I would suspect that no one really expects Mazzy Star to be experimenting with alternative genres and approaches.
There are many zeniths on the new LP. "Common Burn" is a gorgeously dazzling classic that never gets remotely tiresome. Sandoval's seductive voice sounds like it is projecting from just beyond the windowpane. "Spoon" features the late legendary Bert Jansch interweaving a tapestry of folk-blues with Roback. "I've Gotta Stop" exhales a gentle breath that comprises both form and improvisation, a characteristic that Mazzy Star has mastered so well. Closer, "Flying Low" is a nearly eight minute hypnotic swirl of sonorous garage miasma that still seems to end too soon. The whole of the record is exactly what the listener has been waiting for, a sensual, nebulous realm that exists somewhere between rapture and narcosis.
The slight ten tracks on Seasons Of Your Day leave the listener craving more, a band with this much originality and talent should certainly be more prolific. Maybe the positive response and recent activity will motivate Mazzy Star to release some more material soon, but I suspect that this is not the case. After the imminent tour, they might just disappear altogether without a word of explanation. In the end, I suppose the sheer enigmatic aura of the band is part of their incredible charm and mystery.
{Mazzy Star plays the Neptune on Monday, 11/4, with special guests The Entrance Band and Mariee Sioux. All ages / $35. Tickets available here.}