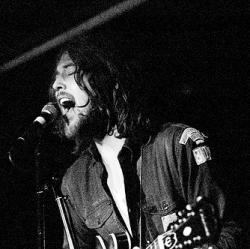 Forgive me for being so giddy and a few days late, but I'm so thrilled to read that Seattle band Fleet Foxes have signed to Sub Pop Records!
I emailed Liz with that prediction for 2008 while compiling our best of 2007 poll results. Seems like Sub Pop has been scooping up all the great Northwest twang-flavored indie-rock bands this past year (like Grand Archives and Sera Cahoone), and once I saw Fleet Foxes were touring with (also new Sub Pop signee) Blitzen Trapper, I figured the signing was inevitable.
I'm thrilled it's real, and that it happened so fast.
The band will celebrate by touring all over the damn place with labelmates Blitzen Trapper from February – April; you can see specific tour dates over on their MySpace page.
You can also catch up with our long-standing imaginary infatuation with Fleet Foxes on their TIG band page.