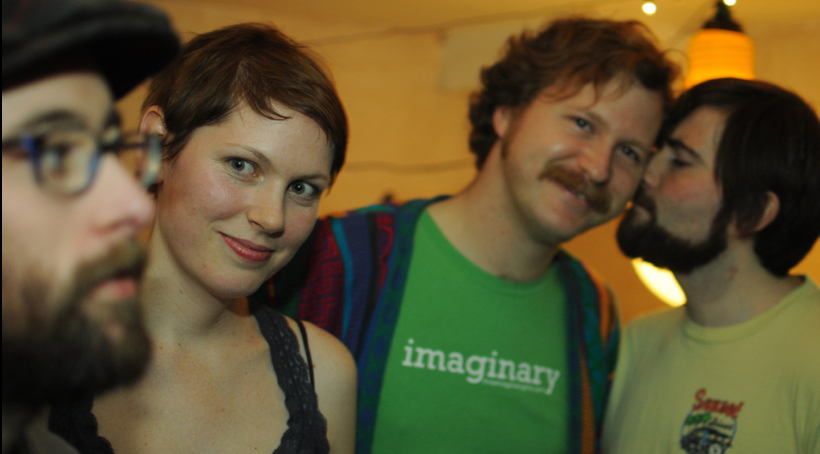 Allo Darlin hasn't actually stated the words "we will release a new album in 2013," but they did write on their Facebook page (on January 18th), "So, in preparation for recording our new album we want to do 4 small shows in London to try out the new songs."
Furthermore, there have been tweets about Elizabeth Morris and the Allo Darlin crew writing and recording some new songs and recently they even played a new song "Bright Eyes" (the song title alone makes my heart skip a beat) on a BBC in-studio session (sadly that session isn't available anymore). Add in the evidence that the band has always been hard at work, on a constant loop of touring and recording and I think it's just a matter of time, right? I can't wait to hear their new ukelele ballads and guitar pop melodies, all of which will be my new favorite things ever.
Until we can find that BBC session posted somewhere (must. hear. Bright Eyes!) or they spill any new album details, I'll just replay these brilliant in-studios recorded while on tour last May, 2012: KEXP and NPR's World Cafe.
Previous entries on my Best of 2013 list exposed so far:
BOAT
The Redwood Plan
Pony Time
Stornoway
Math & Physics Club
Tullycraft
Thermals
Kleenex Girl Wonder
{2013 has barely started and I've already put tougher my nearly probably very likely official Top 10 Favorite Releases for 2013, even though I've actually only heard a couple albums on the list… that's how good I know these albums are going to be. Over the course of 10 days I'll countdown these probably very likely AMAZING releases that make up my very likely possibly concrete list of my favorite albums of 2013! You can follow along with this link.}