"I'm not gonna sweeten it for anyone; it really SUCKS."
~ Kate Nash on what it's like to be a woman in the music industry
What a fucking heartbreaking ride Kate Nash: Underestimate the Girl is. Directed by Amy Goldstein, Underestimate the Girl is the infuriating, inspiring story of British pop star Kate Nash — whom I previously only knew as Rhonda Richardson (aka Britannica) on GLOW.
The documentary covers Nash's rise to fame on MySpace as a teen; the subsequent tour for her 2007 debut album "Made of Bricks," which rose to #1 on the UK charts; her pivot from pop music to riot grrrl grunge in 2012 (with a self-recorded track, called … "Underestimate the Girl" that caused her label to drop her), and her fight to continue to make her music exactly the way she wants to — DIY'ing a tour without major label support, moving to America, struggling financially (DO NOT GET ME STARTED ON THAT FUCKING MANAGER), eventually finding a part on GLOW, and using Kickstarter to raise money for a new album and tour.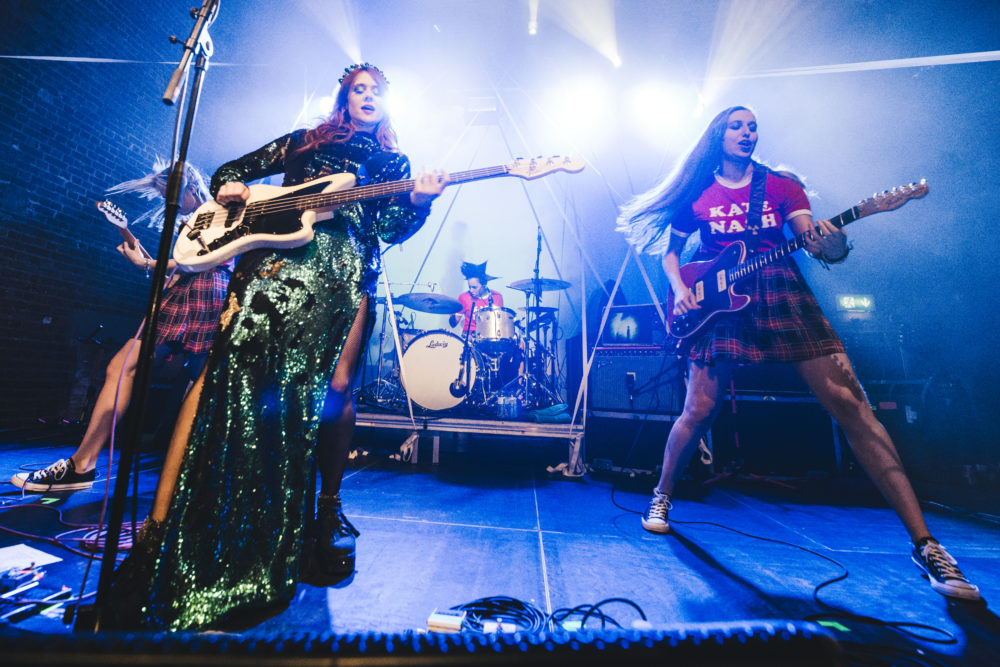 Vignettes with Kate speaking add emotional context by describing the incredible pressure on being a pop star, and particularly a female pop star, during her tour. Talking about the ways in which the public and the media feel they "own" you, and can comment on your appearance and your actions. Nash has been criticized for her weight, teased about her acne, cursed at, called names, and received both rape and death threats. Just for, you know, being a woman who makes music.
Goldstein is really great at mixing all the bits and pieces together, creating a solid thread for the viewer to follow — but really what makes this film so good is Nash herself. She's open, honest, humble, appreciative, and she just really, really, really, REALLY wants to make music. All the time, every day, the way she wants without anyone telling her how it should sound.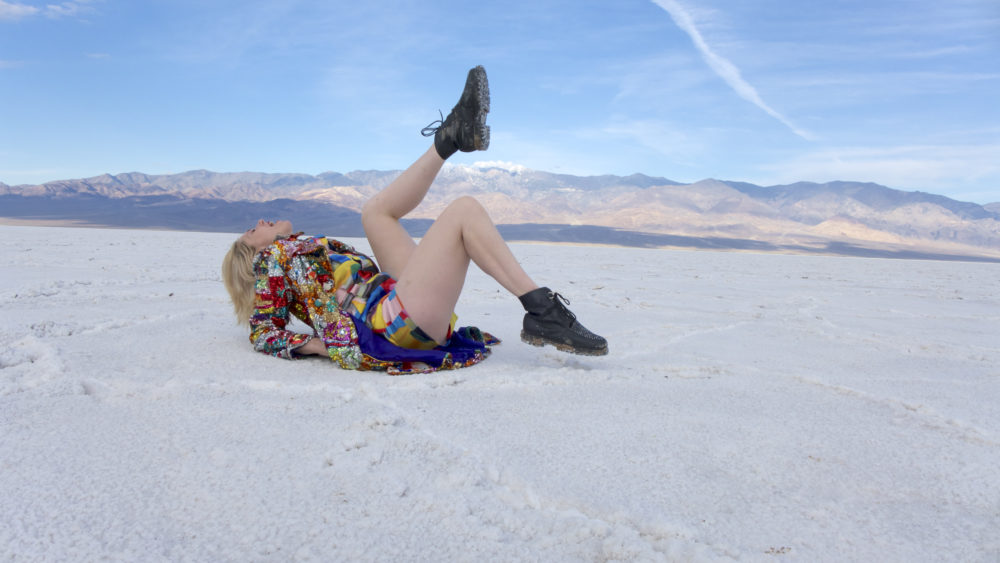 And she doesn't just fight for herself; Nash spoke up when Pussy Riot was imprisoned (related: her song "Free My Pussy,") became the Global Ambassador for Because I Am a Girl movement, and so. many. more. great. things. She's that girl you want to be best friends with; she's so cool and real and gorgeously vulnerable — and she's also totally kick-ass. A fierce, talented, compassionate goddess.
In case it's not clear, this film is FUCKING AMAZING and you should watch it! You can find it on Alamo On Demand as of Friday May 22, and and AND! Saturday, May 23 at 6pm PT; there will be an interactive performance and Q&A with Kate Nash. It's only there for a week, so DO NOT SLEEP ON THIS PEOPLE.
Also by this point it's obvious that I've completely fallen for the woman, and her music – all of it – from her initial super-catchy, poppy emo breakup songs through her punk rock anthems, to her latest hybrid-of-both release – so I might as well end this with a letter to her:
Dear Kate,
I may not have been a huge fan of yours before, but I am now. Thank you for fighting and continuing to make music. Thank you for sharing so much of yourself. Thank YOU and Amy for making this documentary. You're rad and I love you.
Sincerely,
Amie