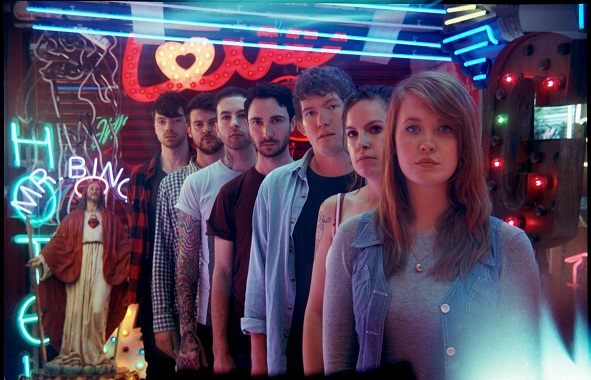 It is just a little over a week until the Los Campesinos! show at the Neptune Theater on Saturday, February 4, 2012 and I am beside myself with pre-show excitement. Every single LC! show I've seen has left me gleefully ravaged by the frenetic enthusiasm and beguiling live set. For them, it's a moral imperative to put on an amazing show.
Their latest album, Hello Sadness, is a further step down the path towards debilitating heartbreak. It tempers the deep cuts of longing with a glimmer of hope for what's ahead (I can't wait for them to get a room with Conor Oberst already. Oh how my world would be complete).
Currently, I've been listening to "Songs About Your Girlfriend" (which I bet is David Gedge's favorite song on the album), "Life Is A Long Time" and "By Your Hand" on repeat. I love it when it hurts so good.
Next Saturday cannot come fast enough!
If you haven't gotten your tickets yet for this all-ages show, you can pick them up online.
Oh, and did you see them perform "By Your Hand" on Letterman? Can I get a hallelujah for the Beautiful South t-shirt?