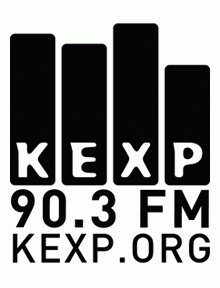 One of the best things about a Seattle Saturday night is listening to KEXP's Audioasis radio show as we prep to head out for the evening (or put the finishing touches on things before turning on the movie for nights at home).
We've had this tradition as long as our Seattle memories serve, so you can imagine the roar of happiness that wafted across the imaginary offices when we received an invite to play some songs and chat with Hannah on this Saturday's edition of Audioasis!
Dana and I plan to spill some details on the Imaginary Holiday Party (mark your calendars: Friday, Dec 16th) as well as play a few brand new exclusive (never before heard) songs and some new local stuff that has been melting our hearts as of late.
Tune in at 7 pm PST to 90.3 fm or at KEXP.org to hear us buckle under the weight of Hannah's coolness… and play some songs we think you'll like.
Any last minute requests? Any Pacific Northwest bands what to record a quick cover of "Christmas Is The Time To Say I Love You" so we can play it?