I'm pretty sure once 2017 is over, and even after we get some space from it, I'll still get a sour taste in my mouth thinking back to the turmoil it inflicted on the world.
But, there were some high points that provided inspiration and comfort in these trying times – which I'll share in groups of three.
BEST ALBUMS OF THE YEAR!
Ursa Minor by Nana Grizol
Each song on Ursa Minor digs into my gut and blasts hope and love and angst up into my heart. Most of the songs on the album are subtle, definitely more subtle than the previous two Nana Grizol albums (both of which also top any list of favorite albums ever). This delicacy underscores complexity of each song's message and pulls me in deeper with each listen. I'm now even more of a believer in the power of NG (more info).
We Wilt, We Bloom by Onsind
This was actually recommended by Theo (Nana Grizol), so it makes sense there would be the transitive property of greatness. They are in the same club as Martha (the band who gave us/me one of my favorite albums of 2016). The album is a frenzy filled shakedown of "pop" – filled with indie-bravado and high-speed chasers (more info).
Salutations by Conor Oberst
On his second album in ~3 months, Conor upped the ante on his message in a bottle. Of course I am beguiled by the stripped down versions of the songs on Ruminations (released in October 2016), but it's the full band versions on Salutations where I find some of those compositions realize their true power… also this album has the song "Napalm"!
Honorable mentions
(i.e. if you have the time to listen and the $ to buy more albums I've really liked this year)
The French Press by Rolling Blackouts Coastal Fever (more info)
Fits & Starts by A Certain Smile (more info)
A Crow Looked At Me by Mount Eerie (more info)
Other Towns Than Ours by Last Leaves (more info)
In Phrases by Zebra Hunt (more info)
Strange Peace by METZ (more info)
Last Place by Grandaddy (more info)
BEST SHOWS OF THE YEAR!
These shows made me glad I left the house and wiped that look of doom and gloom off my face:
Billy Bragg
October 1, 2017 at the Neptune Theatre
I really wish I wrote a review about this show while it was fresh in my memory. There were so many points in that show that made me promise to do better and be better. I cried. I was inspired. The point that most gave me chills was when Billy told the story about a new song (that has since been released) named "Saffiyah Smiles" about a woman in Birmingham (UK) who stood up to a far-right protester. In the photo that's since been made famous, Saffiyah confidently smiles as she shields a woman wearing a hijab who was being dangerously sounded by a swarm of racist protesters. One of the things Billy pointed out in the introduction to the song was that Saffiyah was wearing a Specials t-shirt (explaining the power of music and The Specials). By the end of the song, a man had made his to the front of the stage from the with his hand held up to shake Billy's hand. They had a short exchange and both smiled from ear to ear. Billy then introduced the fellow as Lynval Golding of The Specials. I KNOW, RIGHT!?! That's some doubly touching stuff!!! Also, he played "New England" and it was the least annoying crowd sing-along I've ever been a part of. And his live version of "Handyman." It really doesn't get any better for the soul than Billy Bragg (more info).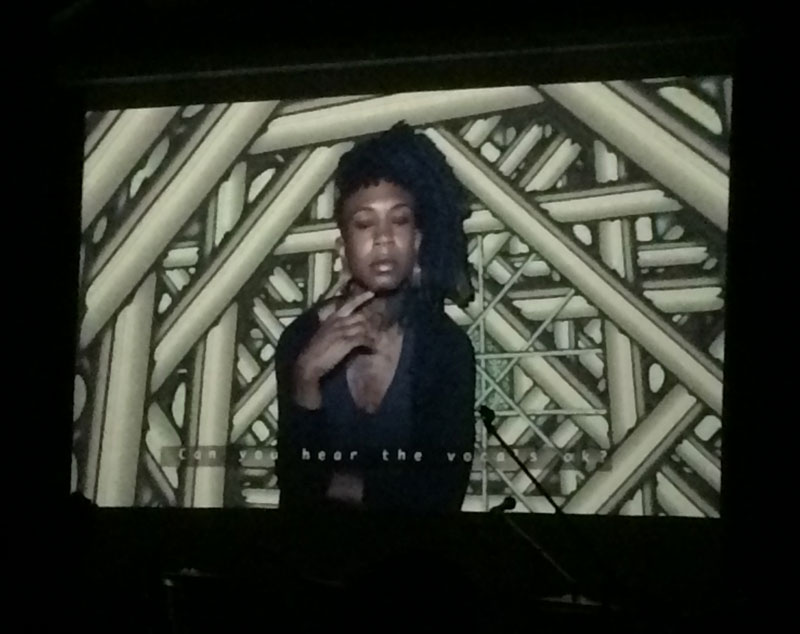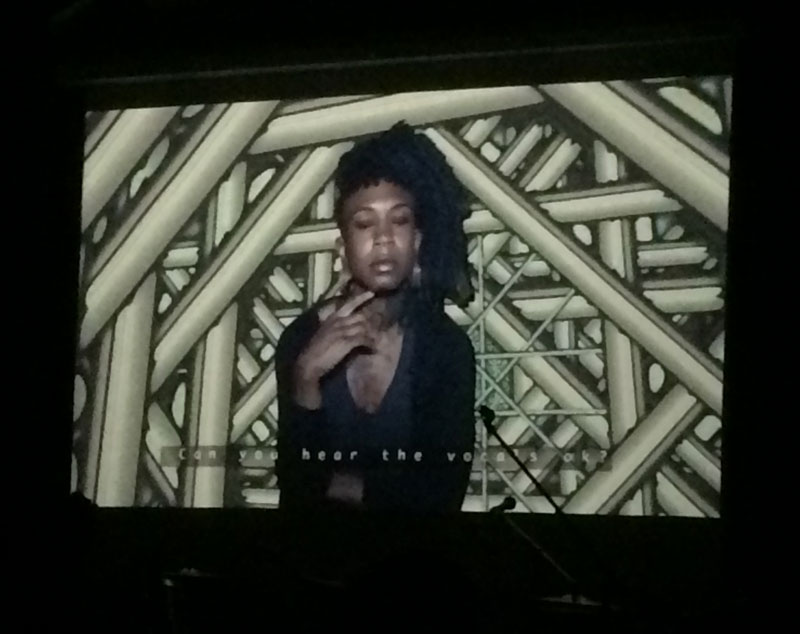 Wizard Apprentice / Nana Grizol
July 20, 2017 at The Vera Project
I'd never heard of Wizard Apprentice before she opened up for Nana Grizol at Vera Project. Wizard Apprentice is a deep dive into the head of Tieraney Carter / url.gurl (the sole force behind Wizard Apprentice) – as she scrutinizes her hopes, thoughts, and insecurities by way of a multimedia presentation and the starkness of a darkened stage lit with gradual self-realization. It's shortsighted to call it "clever" – it's beyond what I ever thought I could discover at an indie-rock show (more info).
Then Nana Grizol played and I was happier than I've been in a long time.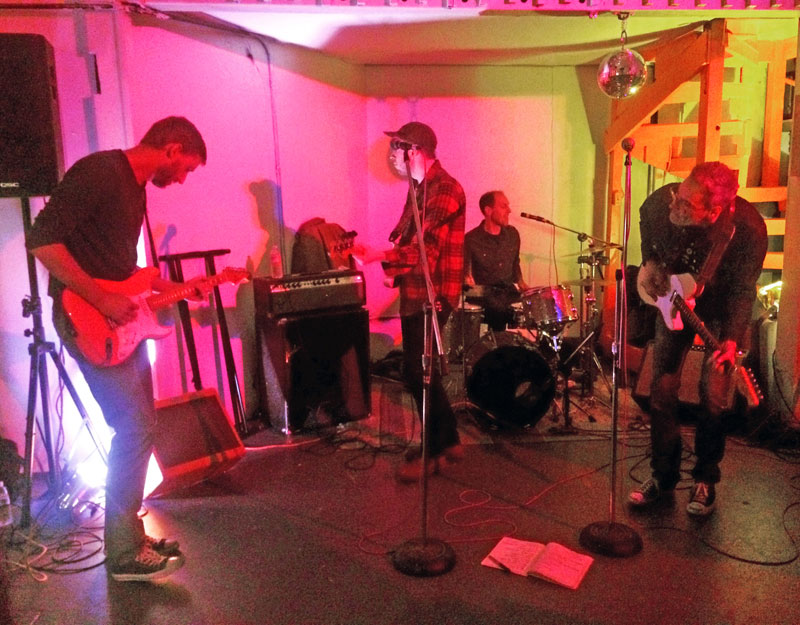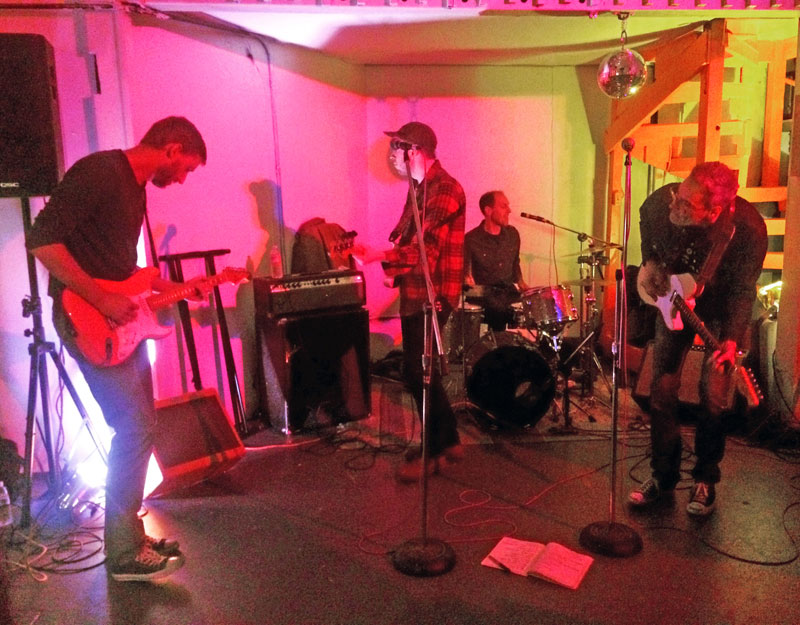 Zebra Hunt + Math & Phsyics Club + A Certain Smile
October 28, 2017 at Woodland Theater
I'm sad my current lifestyle doesn't afford the opportunity to go to any of the amazing Popfests that take place every year around the globe. The fact that a mini-popfest took place in my hometown at Woodland Theater (partially) made up for that. All three bands have new albums out and all three new albums have a "Calgon Take Me Away" effect. Each is dreamy in their own way – making things bright and new. Live, the compounding effect of their successive sets was joyous and pop-tastic to the point that I almost started to feel guilty for enjoying it in such a low-key small venue while the rest of the town was at the Alvvays show (which I'm sure was also really sweet) (more info).
I will forever be thankful to all those who had a hand in making all the above shows and albums a reality. Now let's go hug and dance and change the world.
Top photo: This doesn't do justice to how perfect the Nana Grizol show was – but it does show how awesome a trumpet playing drummer can be.
Save
Save