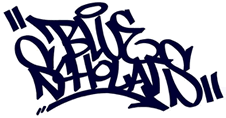 Exciting news for Seattle hip-hop fans: local label MASSLINE, a local and artist-run independent record label based out of Seattle, just announced that their three founding acts — Blue Scholars, Common Market, and Gabriel Teodros — will be touring down the West Coast together this summer, including a stop at the Sasquatch Music Festival at the Gorge on May 26-27th.
This news marks the nearly midpoint of a very exciting year for the newbie label. Blue Scholars announced just a couple months back that they'd signed to Rawkus (the label responsible for launching the careers of Talib Kweli and Mos Def) and have their first release on the label set for June 12. Gabriel Teodros has a critically-lauded record in-stores now, and Common Market has a new album slated for this fall.
Good, good stuff. Here are those tour dates…
May 16th – Portland, Oregon @ Berbat's Pan
May 17th – Tacoma, Washington @ Hells Kitchen
May 18th – Spokane, Washington @ Raw Sushi
May 19th – Missoula, Montana @ The Loft
May 20th – Bozeman, Montana @ Zebra Cocktail Lounge
May 21st – Boise, Idaho @ Neurolux
May 22nd – Salt Lake City, Utah @ Urban Lounge
May 26th & @ 27th – Quincy, Washington @ The Gorge
May 28th – Phoenix, Arizona @ The Hidden House
May 29th – San Diego, California @ Hot Monkey Love
May 30th – Los Angeles, California @ The Knitting Factory LA
May 31st – San Francisco, California @ Poleng
June 1st – San Francisco, California @ Pier 23 Café
June 2nd – Bend, Oregon @ The Grove
June 3rd – Eugene, Oregon @ Wow Hall
Music fans down the coast, seriously — mark your calendars.