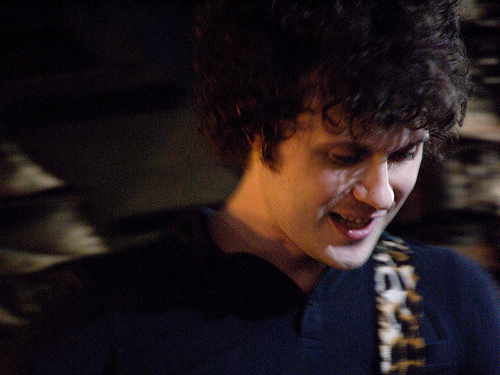 Time for the weekly "As Seen On TV" post!
Wasn't Luke Wilson funny last week on Conan last Monday? Especially the part about how he hangs out in Owen's house when Owen is out of town? Good stuff.  I missed Morrissey on Friday night when we was on Kimmel.  Did anyone see that?
Here's a rundown of this week's cool Late Night TV guests. Set thy VCRs!
***Tuesday, April 24***
Iggy Pop/The Stooges  on JIMMY KIMMEL
Amy Winehouse on LENO
(This time she might have a new tattoo on her lefter breaster region!)

***Wednesday, April 25***
The Fratellis on LETTERMAN
***Thursday, April 26***
Arctic Monkeys  on JIMMY KIMMEL
***Friday, April 27***
Jarvis Cocker on LETTERMAN
(This is going to be BRILLIANT!)
Kings of Leon on LENO
(Right, we've already talked about how their new album isn't all that… but perhaps seeing them live will help their fans see what they were going for? I'm betting it will all be lost on me… but that's another story.)

***Saturday, April 28, 2007***
The Raconteurs and Cat Power on AUSTIN CITY LIMITS
(If you can't wait… here's a couple teaser videos)
And big things to check back in for next week?
Looks like your Modest Mouse, Kaiser Chiefs and BRMC folk will be donning cake make-up for the tv cameras.