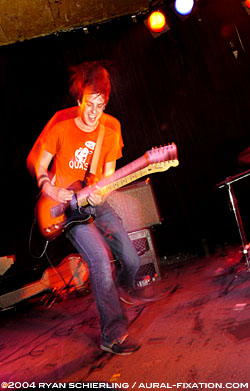 It's no secret that today's public schools are struggling to make ends meet and many of the fringe programs (the ones teaching things that aren't on the proficiency exams) are getting cut.
Usually efforts to fundraise for such causes are limited to spaghetti dinners and car washes… which help, but unfortunately not enough.
Friday May 11th, three Portland notable indie-rocker bands are joining forces to raise both funds and awareness to help keep music education alive in the Portland public school system.
The Thermals will be headlining the night with Menomena and The Bustling Townships opening up the night. The event starts at 8:00pm in the Cleveland High School Auditorium.
Tickets will be on sale starting next week at all high schools in the Portland school district. Admission is $10 for Students with appropriate PPS ID, and $15 for all other community members.
Rocking out to the Thermals in the high school auditorium? Now *that* sounds dreamy (and could replace those horrible prom night memories).