We've seen so many amazing photos of Bumbershoot come in over the weekend, it's been hard to choose which ones to use. So we thought we'd ask some of our favorite local photographers to pick their personal three favorites from their weekend's work and to share them with the rest of the imaginary class.
Here are photographer Chona Kasinger's favorite three, in her own words…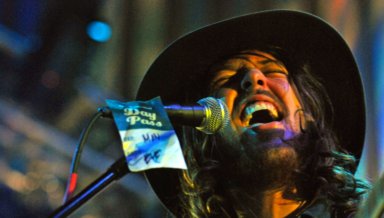 Fleet Foxes: I can't stop raving about this band. I had a total epiphany when I saw Robin Pecknold during Siberian's set and realized his relation to another photographer in the Bumbershoot press. A very well rounded and talented family, it appears! One of the highlights of my entire Bumbershoot experience.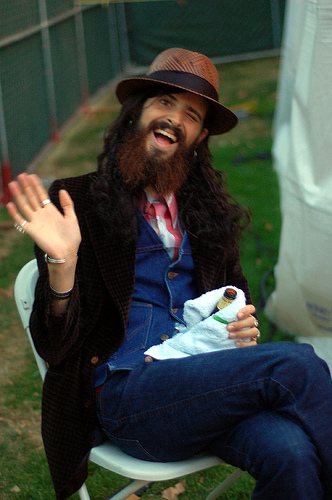 Devendra Barnhart: This took balls, I was so scared. Devendra is so precious. What's not to love about this?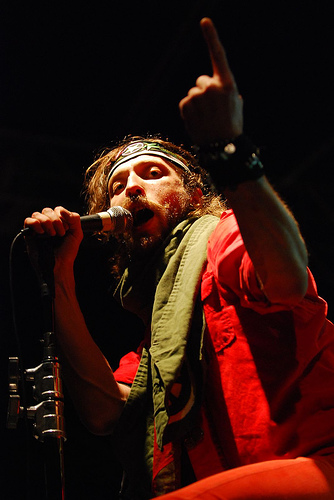 Gogol Bordello: I got kicked in the chest trying to shoot this band. Eugene here captures how I wanted to react to the strangers foot that struck me.
You can see more of Chona Kasinger's photos by visiting her Flickr page.