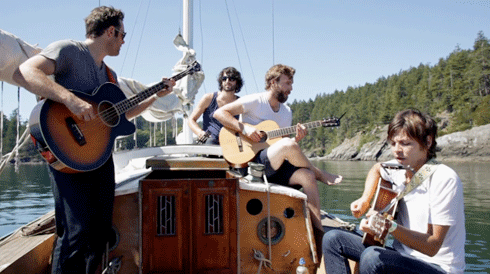 The days are getting shorter and it's getting harder and harder to deny that winter is on its way.  It's sweet timing that Three Imaginary Girls gets to debut the brand new Black Whales video for "Rattle Your Bones" — a beautifully shot video complete with laid back acoustic guitar rifts and tambourine against a backdrop of a perfect summer day on a boat.  It's no remake of Duran Duran's boat times a la "Rio," rather they spent their video-shoot time taking it easy on a sailboat while Doe Bay Festing it this past August. Take a look!
OK, I can't help myself. A little Simon anyone?
[video:http://www.youtube.com/watch?v=q7VjrW5zgqQ]
What is your favorite nautical-themed video?