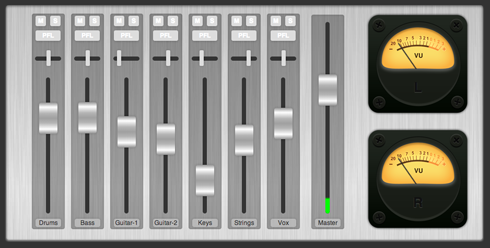 One of our favorite Seattle bands is in the throes of releasing their new EP, Stories and Fictions. The 7 songs (plus one demo) are cheerful and comforting, sweetened with pop and an "Untitled Song About Cats." They aren't intimidated by much. They lay orchestra strings along side punk punches to craft songs that are both distinguished and addictive.
The EP will hit store shelves on July 30, but you can listen to it (on repeat) on the Exohxo website right now. "Sunshine All Around" is my favorite. It's a great summer anthem. "Crushed Ice," which kicks off the EP, solidifies their orchestral pop tag with flowing waves of symphonic bliss.
Needless to say, we are counting down to their album release show at the Columbia City Theater on August 1, 2013 with Cloud Person and Gibraltar.
And now, they are letting you try your hand at mixing their songs. The smarties in the Exohxo camp have put together an online mixer for folks to create their own custom remixes of the aforementioned cats song. It's like all the fun of the EMP Sound Lab without the long lines at the remix board. Want to cut out those pesky keys and drums? You can! Or make it high on the strings and box tip! You can morph it however you want!
Oh, and if you recognize the name, but haven't joined their fan club yet, you might know Exohxo better as the talented fellas that debuted their song "Sunshine All Around" on the Imaginary Zine's cd (and you loved it). {copies of the zine are still available}