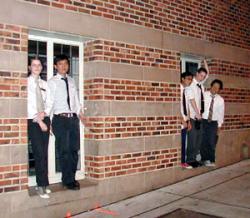 We have been huge fans of Tomo Nakayama since we were ALL super cute wee ones. So super cute and wee, it was at a YMCA "Cutest Band Contest" that I first met Tomo and his band Asahi.
It was back in 2003 and his band, Asahi, ruled the Seattle scene with their elegant melodies, laced with high-tenor melancholy so serene it enveloped your soul. It was soon there after that we begged politely asked him to perform at our first Three Imaginary Girls event – Rockstar Karaoke 2003.
Fast forward to 2018 and it's no surprise that Tomo has gone on to write more and more beautiful songs as Grand Hallway and as a solo artist that stun with subversive splendor (read more about it here and here and here and here). You can imagine how much it made our reminiscing hearts go aflutter to find out Asahi recently reunited to play UpStream this past weekend.
And to up his Seattle renaissance fellow cred – he has even starred as an actor alongside Ellen Page in Lynn Shelton's Sundance Grand Jury nominated movie Touchy Feely!
We are excited that Tomo will again take the TIG stage to help us celebrate our Sweet 16 milestone – this time in all of his New Wave glory at our New Wave Night at Chop Suey – June 17! Tomo will take the stage to perform a couple of his favorite New Wave songs, with live band assistance of the TIG backing band. What will he sing? I don't know, but I do know that it will be amazing AND this Smith's-inspired cover art is the best.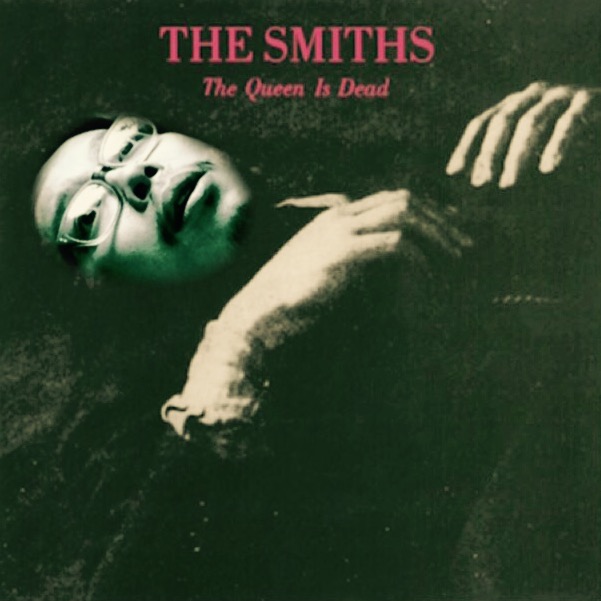 Check out Tomo's full catalog on bandcamp and these imbued videos.
Also, after Tomo performs New Wave covers on June 17 at TIG's New Wave Night, mark your calendar for his next show: The Triple Door on August 15 with Tom Brosseau and Oono Yuuki.
Want to join in the New Wave fun with us and Tomo Nakayama? Please make sure to: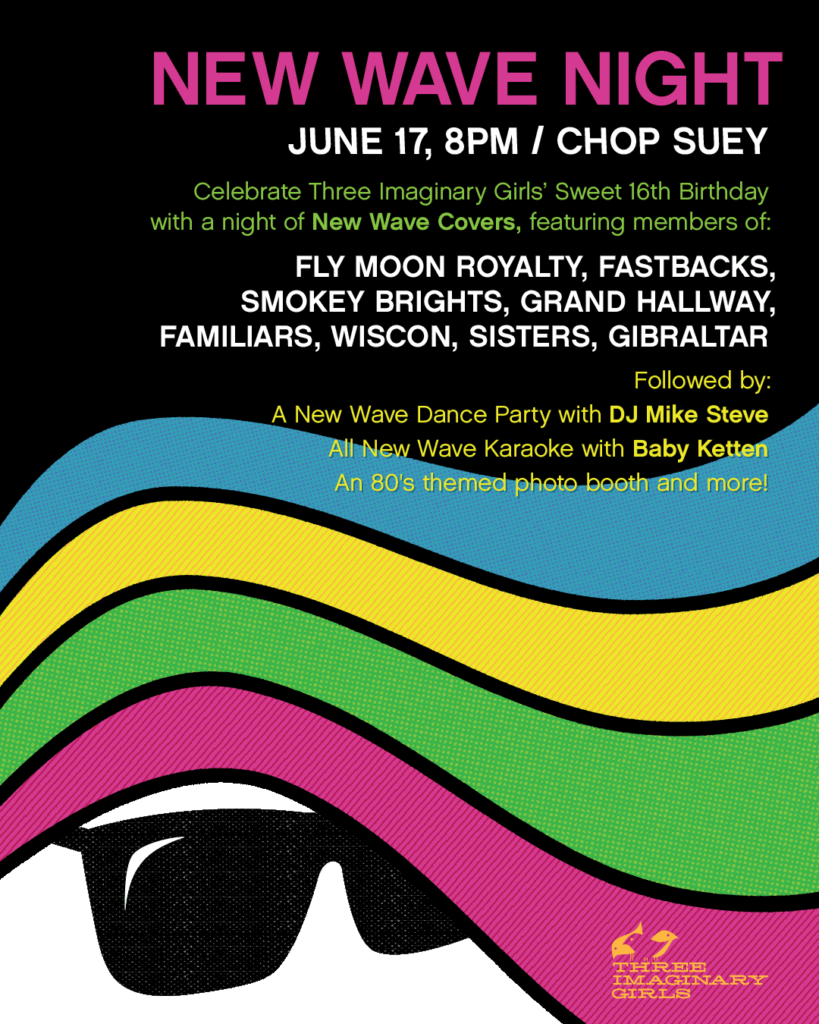 Top photo by Ian Allen
Save
Save