Let's get right into it, shall we? Artistically, this year's Upstream Music Fest + Summit was at 100, from my perspective. (I can bum you out with my thoughts on some corporate aspects of it after we celebrate a few of the musical performances.)
Grace Love
I don't know how I'd dodged this fact before, but Grace Love is an outspoken Christian. (I mean, her name alone is a huge hint.) As a staunch agnostic, hearing someone praise a god—as she did near the start of her set—gets pretty cringy for me. But that doesn't mean I didn't catch myself humming along to an old hymn Ms. Love covered solo, her voice filling 13 Coins' Lower Quarters. I've never seen her perform without the True Loves before, and let me tell ya, she sparkles a capella. After a few songs, she invited her "family" up on stage with her to sing "This Little Light Of Mine" together, laughing as she explained she actually just met a few people in the group the day before. So there are some beliefs she and I can agree upon: true connections don't require blood, friends are family, and music is bonding AF.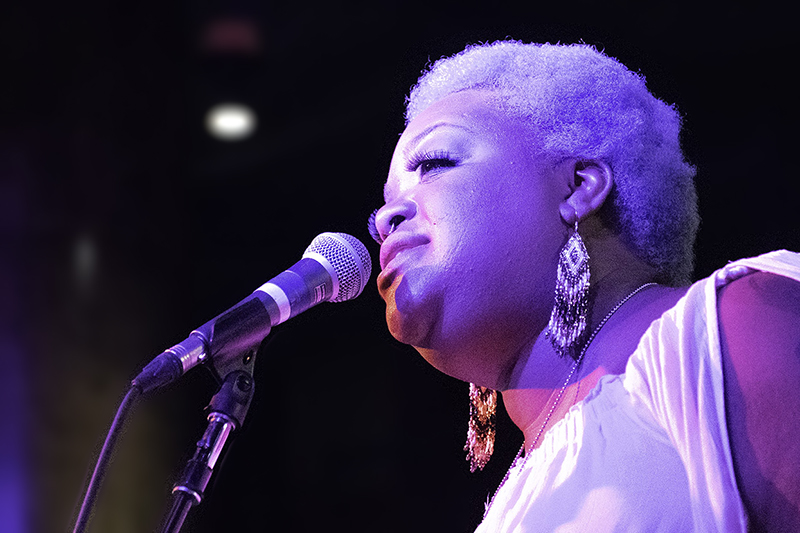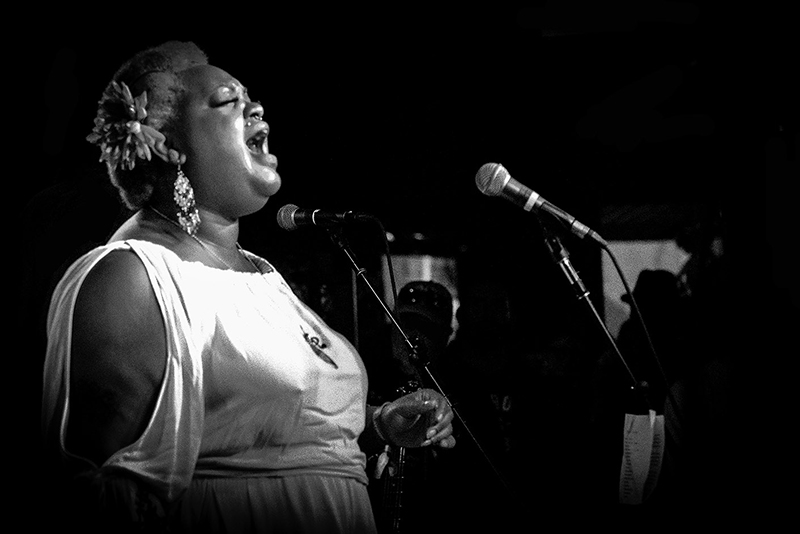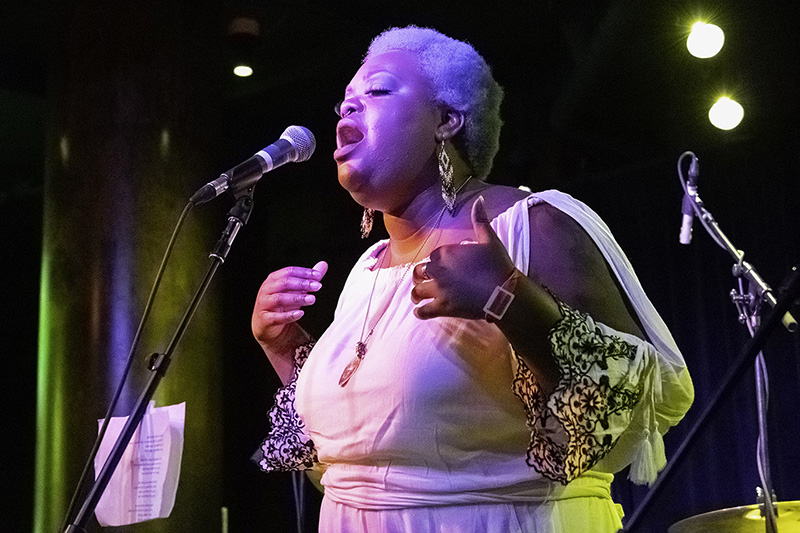 Colleen Green
I grew up watching Mad Love, making collages in my room, dreaming of moving to the west coast. Of course I dig Colleen Green. The Hardly Art-signed artist performed almost as deadpan as she sounds, sounding vulnerable while looking impenetrable. Her stoney indie pop is like the dream of most Seattle concertgoers: something you can do that shuffle-sway to without it being weird that you're not fully dancing. (Though come on, dance whenever you can, I say.) Loved singing along with a couple jams off I Want To Grow Up, including the title track, as well as a new song called "Maybe I'll Get Hit By A Car Tonight". As previously implied, I can't really make it any more obvious why I love her stuff.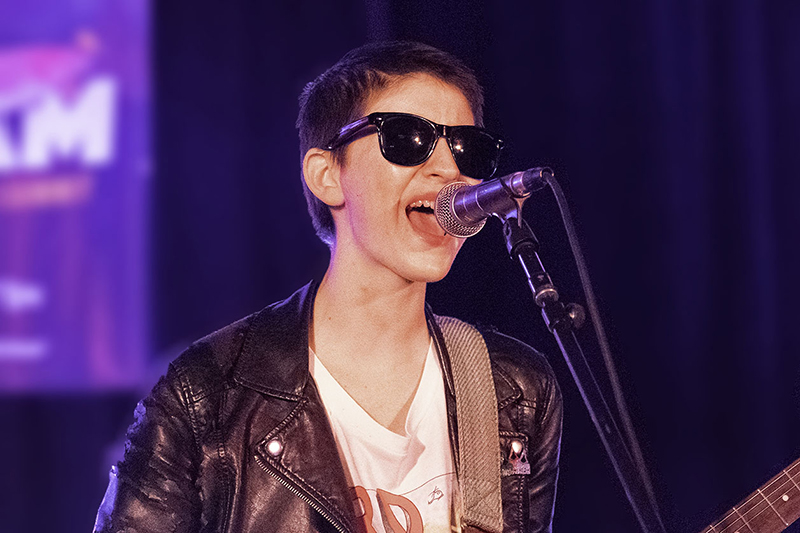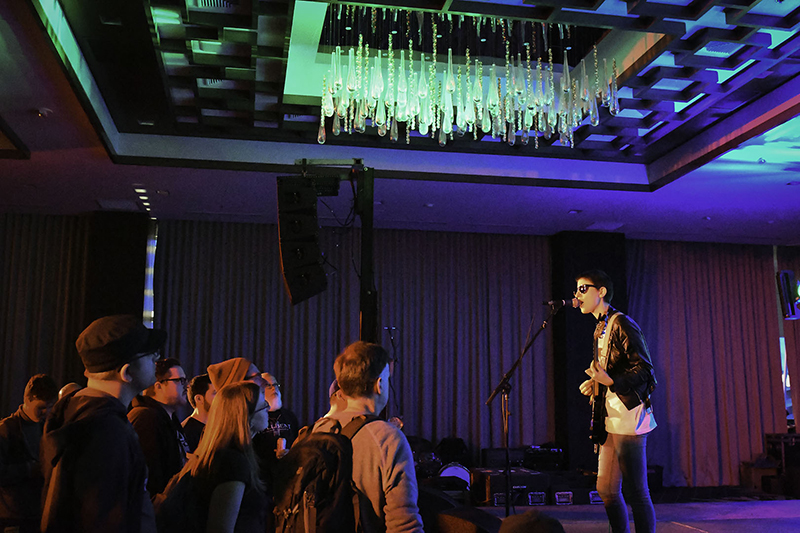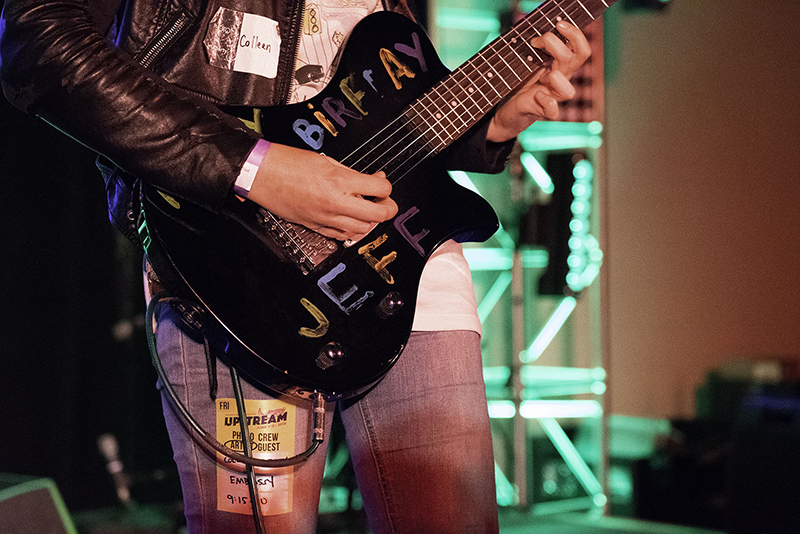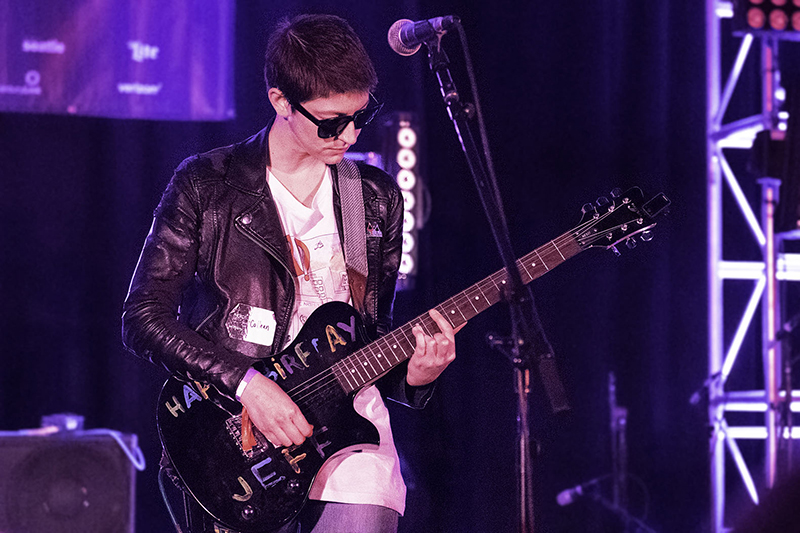 Parisalexa
Yes! I'm so glad I got to catch this performance. Axis Pioneer Square was full and radiating like two minutes into her set. A huge highlight for me was hearing "Deadhead", all about cutting off a curdling relationship so you can grow more, plant-style. The album is named Bloom and for Pete's sake you should listen to it. As Victoria Holt (fellow music photographer and Parisalexa fan) put it, "If this isn't the fucking millennial human condition, I don't know what is." Word to the wise, you can catch Parisalexa performing at Capitol Hill Block Party this year before/as she blows up even further.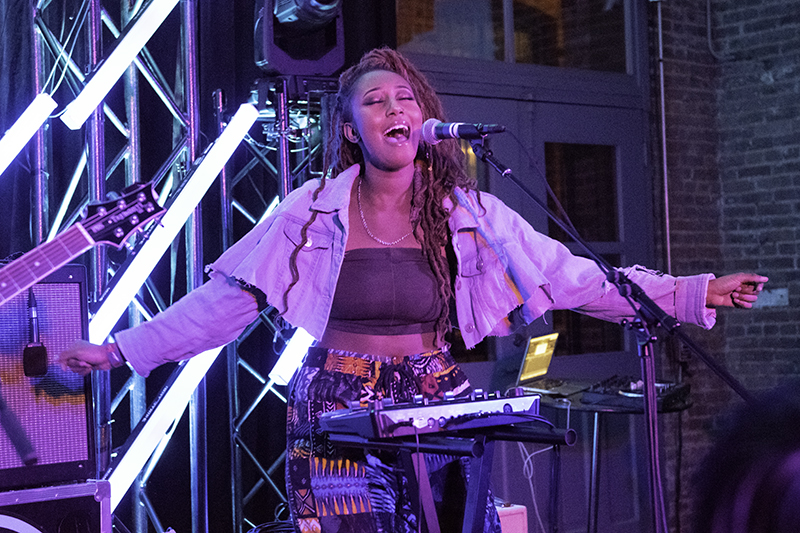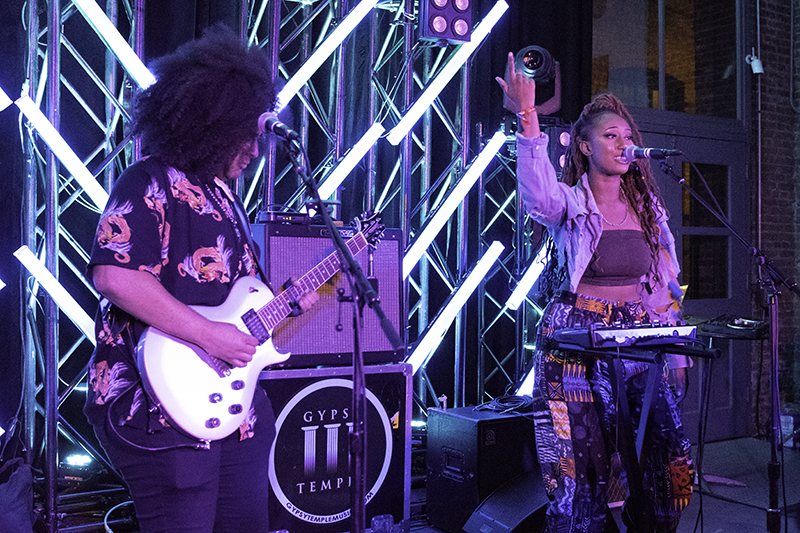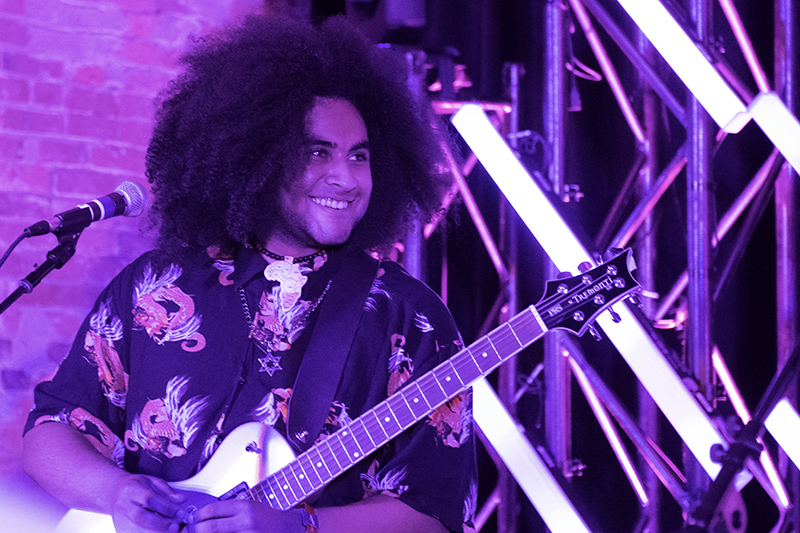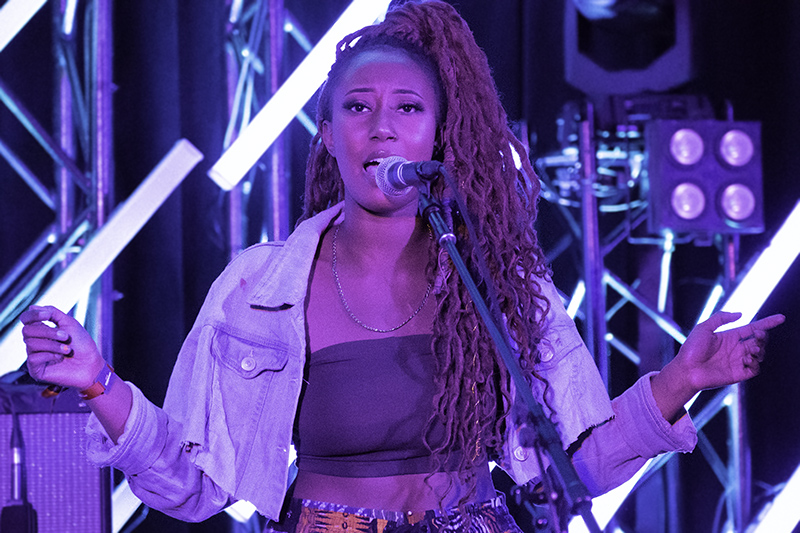 Sol
Energy at 100,000. Collaborations with Otieno Terry. All the local love. Just trust me when I say put Sol on your summer playlist, OK? By song three everyone around me at this was literally hopping, fist-pumping, and yelling along. He's also going to be at this year's CHBP so if you slept on this fest, don't miss him there. In the meantime get your fix with his latest video. (Those dance moves!!)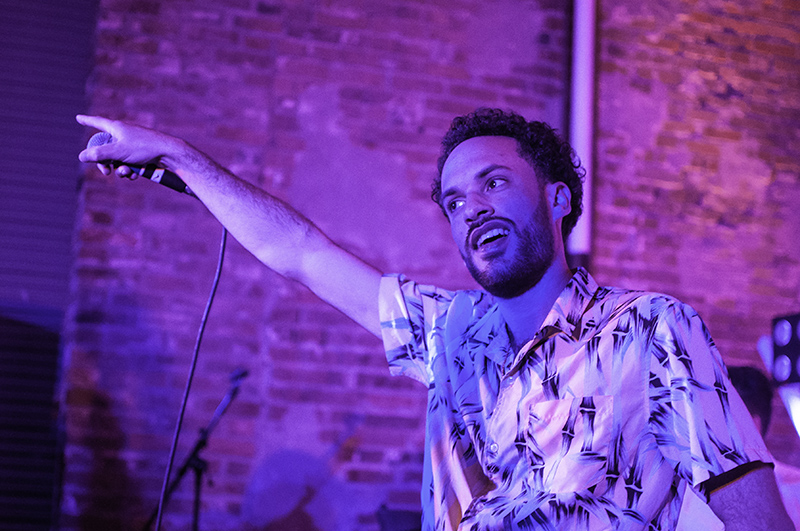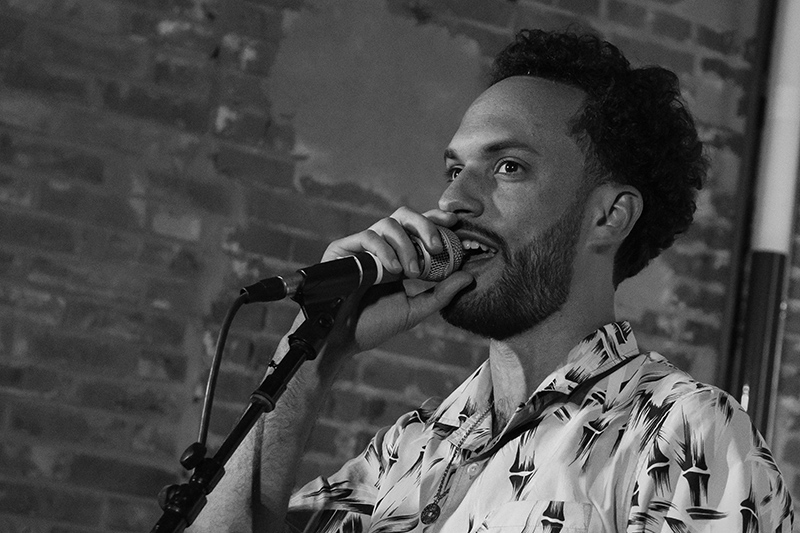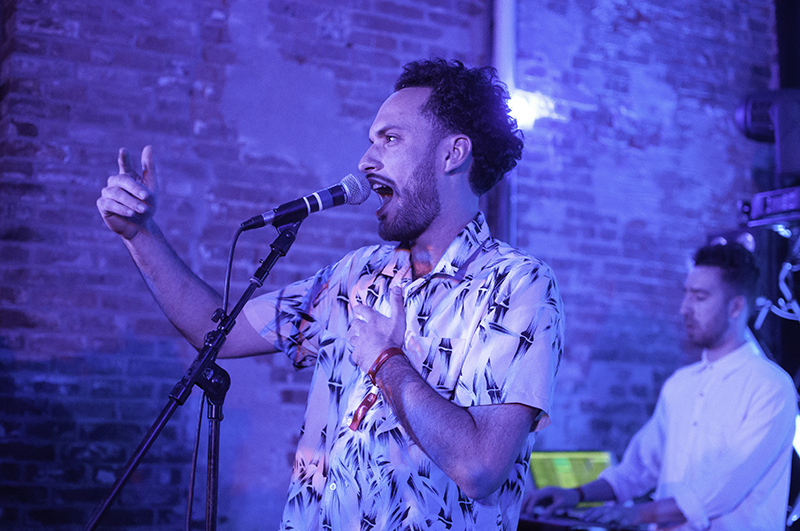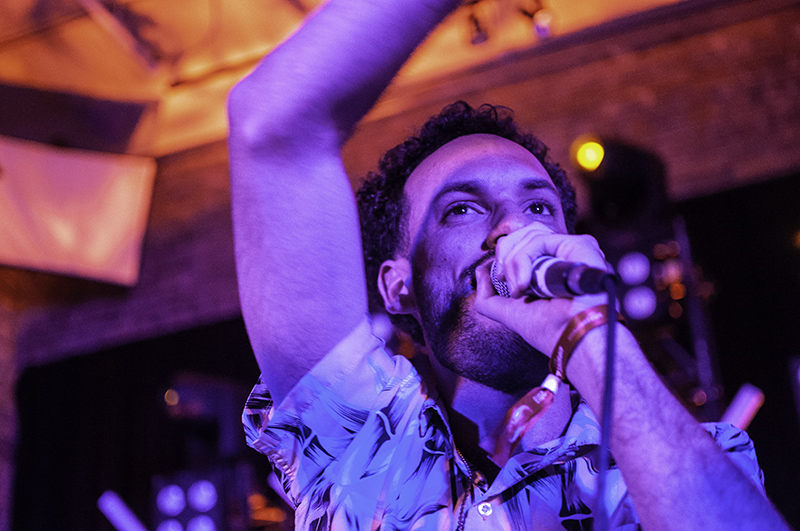 Alright alright, so after the first eve of Upstream, there were a couple key factors making me shake my head. One, the price tag of this three-day affair is defffff prohibitive to me and many friends in the music community. Seems the only way to get in is to be involved and snag a free pass—which I personally like doing and benefit from, but still.
And secondly, those wristbands, man. When you activate one, there's a survey about your income, age, etc. I used to shrug about the government surveying me and all that. But things have changed for people since November 2016, you know? Sure there's a "Prefer not to state" option, but *shudder*. How do we know that stuff couldn't fall into the wrong hands? I may sound doomsday-esque here, but be real. The questions may not be too personal (yet), but it couldn't be too hard for ICE to hack.
Anyway! I still left the neighborhood with copious amounts of pep in my step, glad to see so many local acts getting exposure (and hopefully paid big-time). Cheers to the artists willing to take the risk and see how this experiment works out.