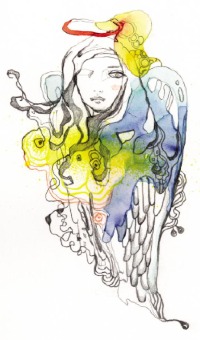 This morning, I am particularly loving Capitan Melao and their bossanova-esque velvet indie-rockness.
The band is led by Javier Weyler — the drummer of UK-radio-hit wonders the Stereophonics. Javier happens to have quite the Argentinean / Venezuelan upbringing and with Capitan Melao he combines his influences with indie rock to come out sounding like early Snow Patrol (When It's All Over We Still Have to Clear Up is such a great album!), if SP was from Latin America.
Basically, the CM MySpace songs are the most romantic indie-rock I've heard for some time (especially "Ser Por Dos"), even if I have use Alta Vista Babelfish to figure out what the hey-ho they're talking about. Go listen!