Both sporting pink wigs and striped shirts, Hana and JJ of the Overcoats open the show with songs from their first album, YOUNG. Can anybody guess who they're dressed as?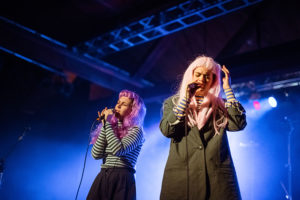 JJ Mitchell in an interview said, "Beyond the fact that we get to listen to Mitski every night, which is the highlight of my life, this is the last big tour of our first album YOUNG, so it will be special to sing our songs in this iteration one last time. The second album should be released next year."
It was a treat to see how the crowd reacted to their set. Hana and JJ have been creating music together since college, and have been able to connect their life experiences beautifully through the medium of music.
"Songwriting is an extension of our friendship, in the way that we deal with things." Each song is "Born out of what we share with each other". -JJ Mitchell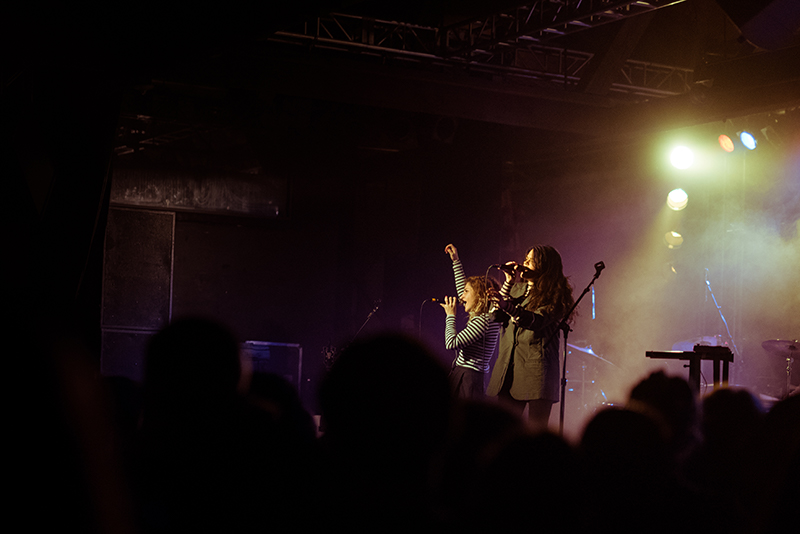 They introduced two new songs from the new album they are currently working on. Let me just say, there is something to keep an eye out for. They truly define the genera "Electronic Folk" with their deep rooted lyrics and syncopated rhythms. The energy in their new songs are a step up from YOUNG, starting off calm, and grow until they burst. Their new songs made my toes buzz and left my heart wanting more.
All photos: Hannah Chebeleu