Arum Rae opened the night with subdued solo acoustic versions of her jazzy pop tunes. She was absolutely flattered to be on tour with one of her favorite musicians, and shone brightly on stage, nearly blocking out the sound of pre-funkers in the lobby.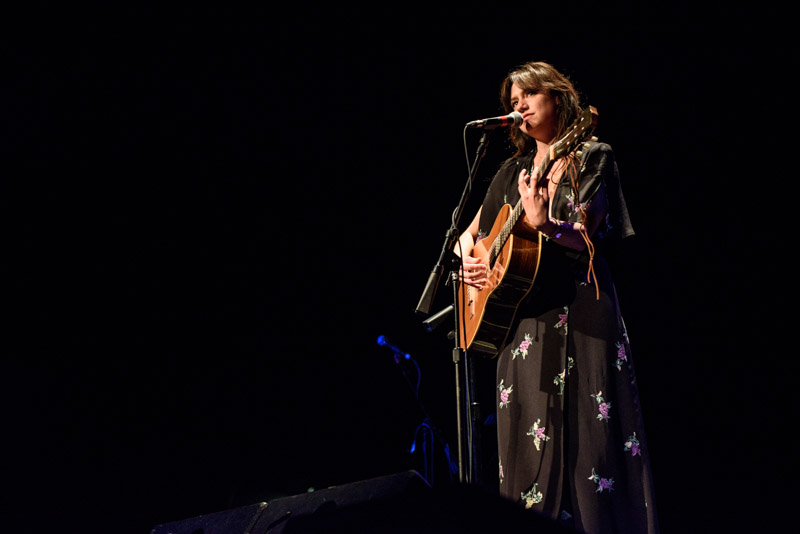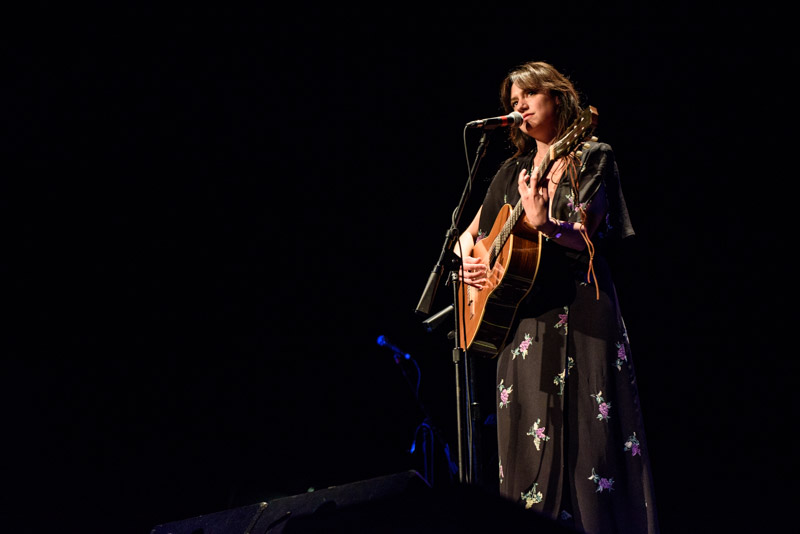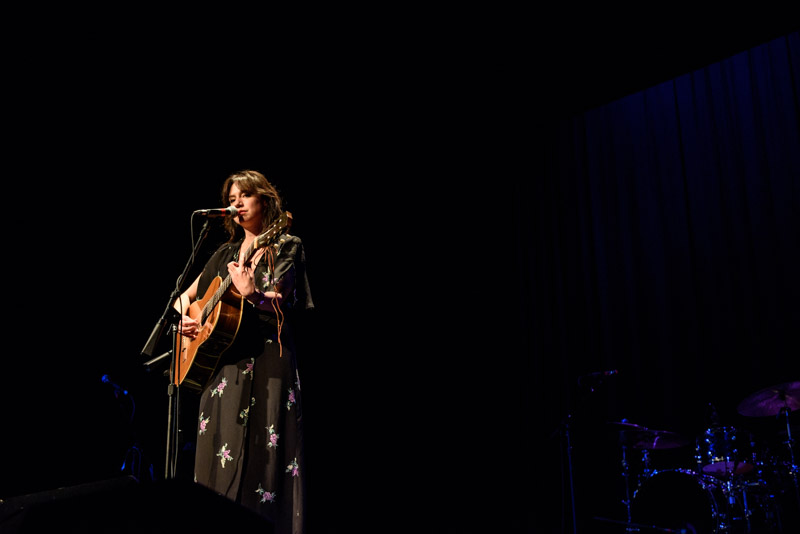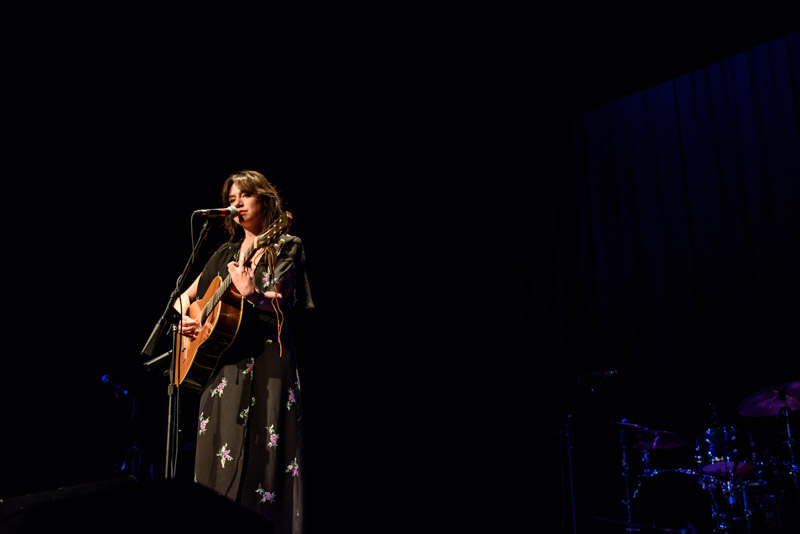 As Rodriguez was introduced, the entire audience stood up to give him a standing ovation before he'd even played a note. Clearly, Seattle has a great admiration for this remarkably talented and often overlooked songwriter, now in his 75th year. He needed some assistance getting to his place on stage, but once he'd arrived, he immediately thanked the crowd with a grateful wave, and began singing "Happy Birthday" to a fan. After we'd all had a chuckle there was a long reverent silence while he adjusted to his seat. Something wasn't quite right. He needed his sunglasses, and a hat! Once he'd donned his on stage persona, all frailty seemingly melted away, and he led his band through the set, spotlighting his ingenious songwriting and heartfelt lyrics.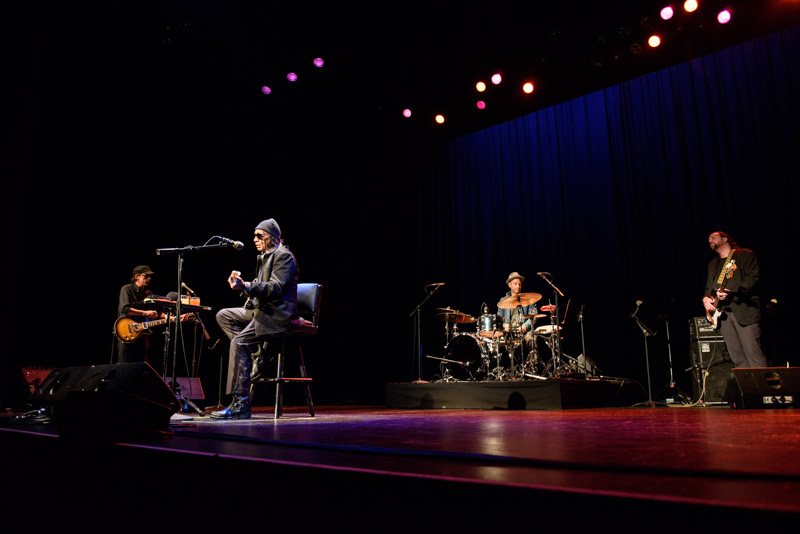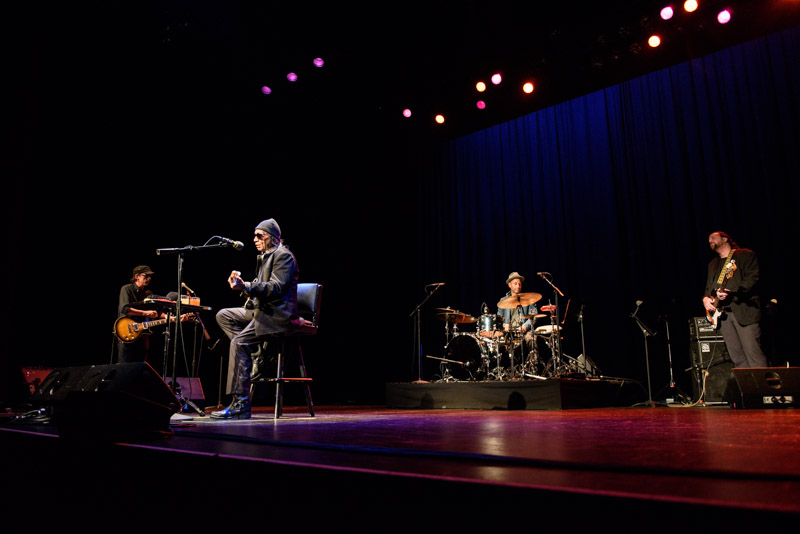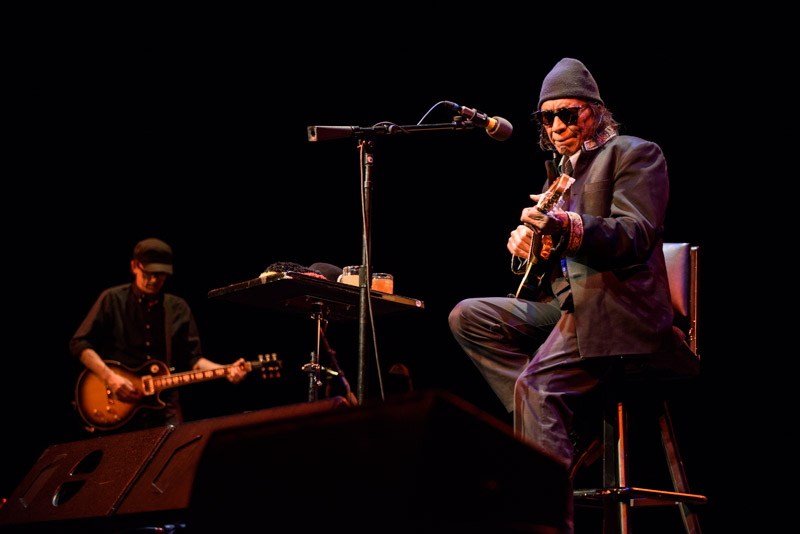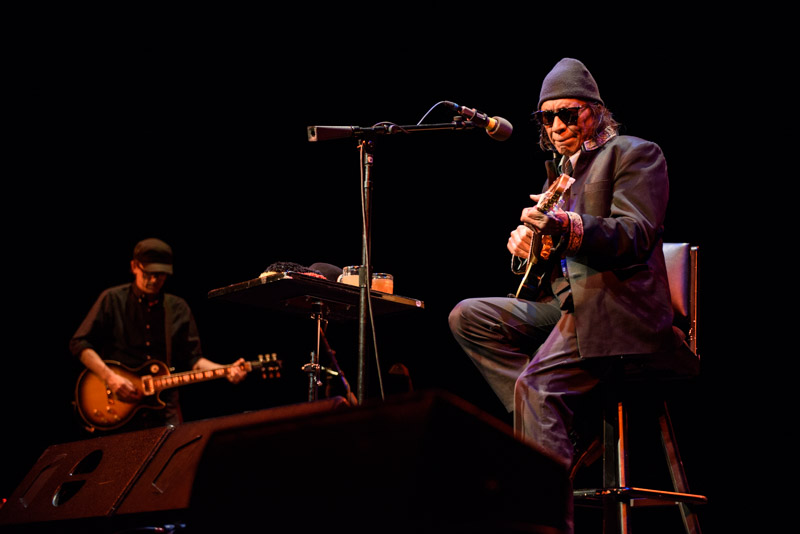 His finger picking may not have been up to its previous top form, but Rodriguez is still a phenomenal performer, and thoroughly appreciative to share his songs with others, frequently chatting amicably with the audience in between songs. When he finished "I Wonder," he quipped, "I wonder, but I don't really wanna know." After ending the haunting "Sugarman," he remarked, "Get your hugs, stay off of drugs!" That's some sound advice right there.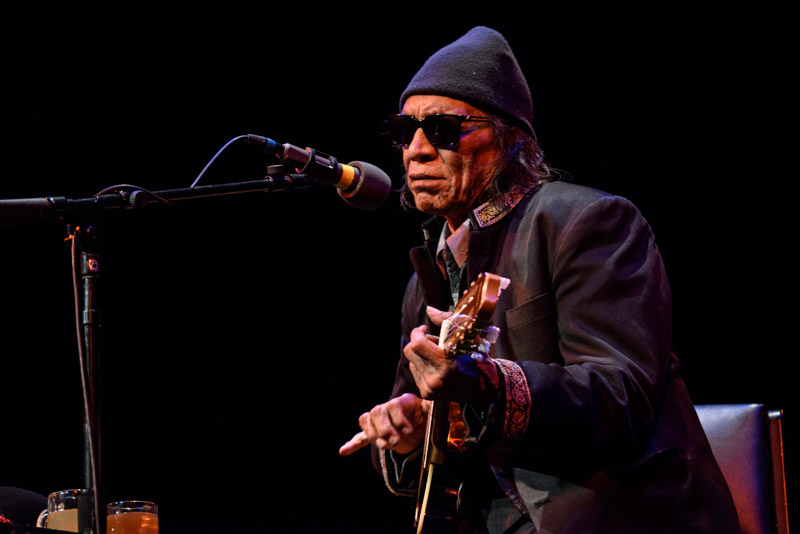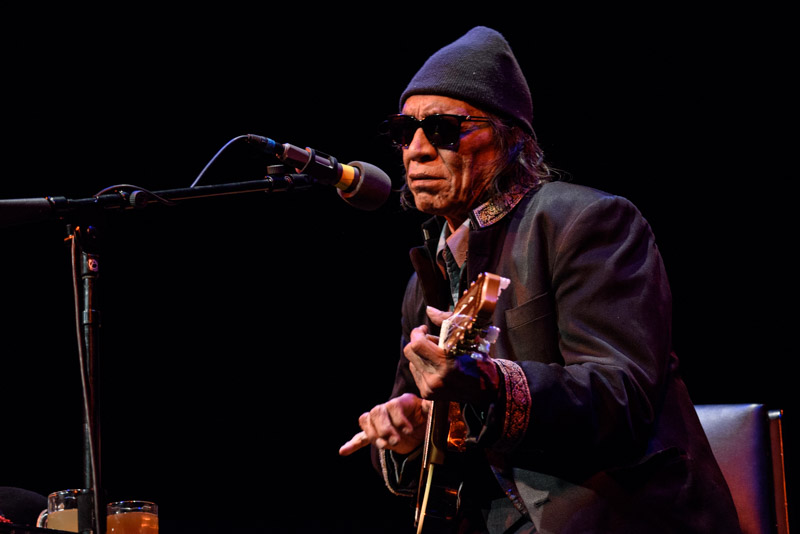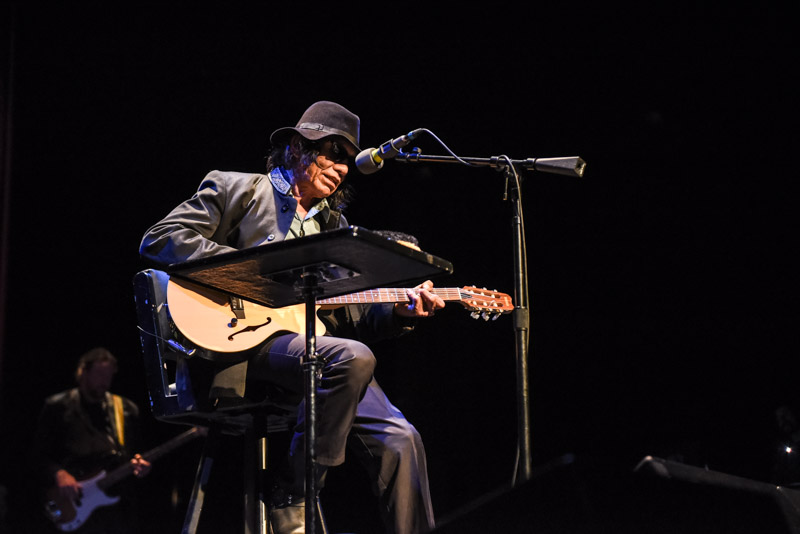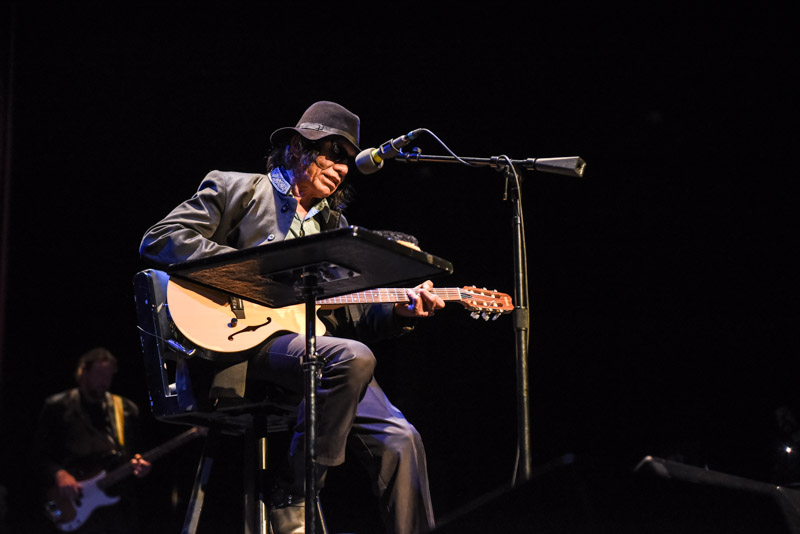 The night was also sprinkled with stunning covers from the '60s including "Light My Fire," "Your Song," and "Don't You Want Somebody to Love," with a surprising addition of "On the Street Where You Live," from My Fair Lady. Though he's subdued in nature, Rodriguez was definitely having a blast. Especially when responding to the oddly overtly drunk and at times embarrassing peanut gallery that seemed to encompass a large portion of the audience. "We LOVEE YOUUUUUUUUUUUU," they continually squealed in between songs. Rodriguez took it in stride and eventually they quieted down, settling on clapping "along" to his songs and sporadically wooing.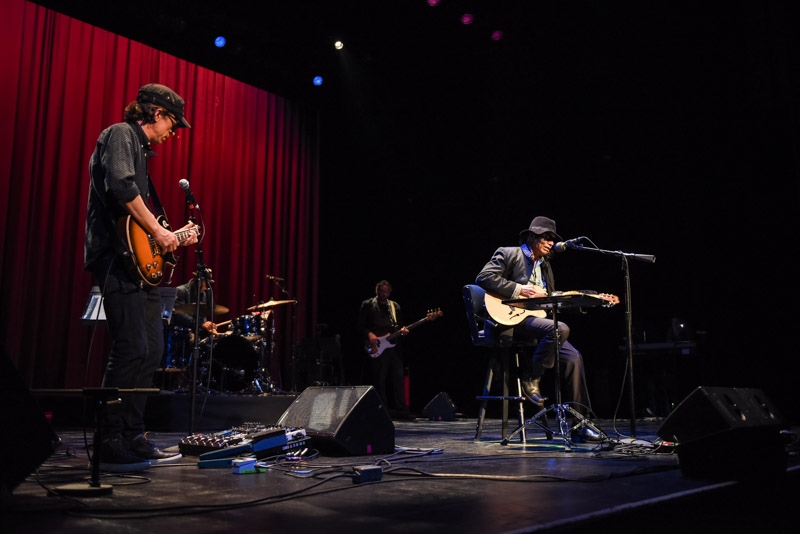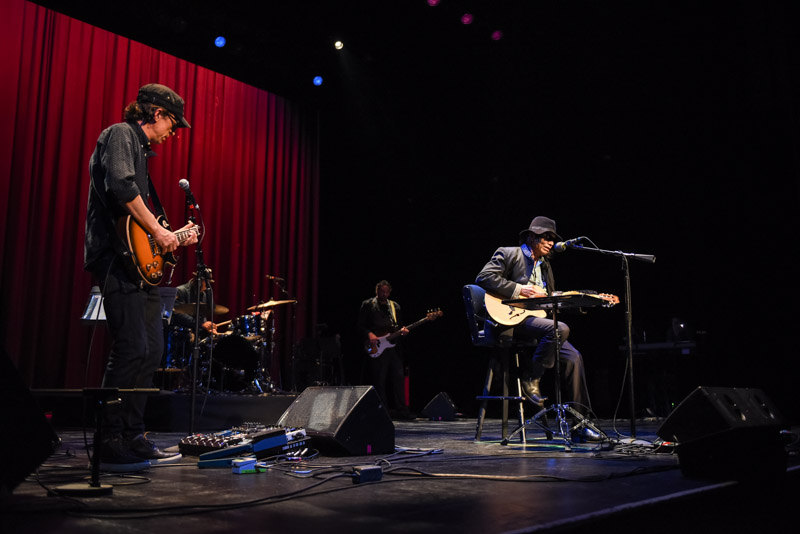 Near the end of the night, the band launched into the endearingly sweet "I Think of You." It was effortlessly full of nostalgia and genuinely sung, bringing a few salty tears into several people's eyes. We were truly in the presence of greatness. I'm so thankful I got to see him again, as who knows if he has another tour in him. The crowd leapt to their feet at the end of the night, hooting, hollering and thanking this formerly hidden gem from Detroit who left the stage with a huge smile on his face.
Save