After weeks adrift at sea in the harrowing post election storm, Seu Jorge's show at Benaroya shone out like a calming beacon of much needed respite. For the unfamiliar, Seu Jorge played the character Pele in Wes Anderson's The Life Aquatic, filling the screen and the soundtrack with breathtaking David Bowie covers in Portuguese.
As the lights went down in the gorgeous auditorium, a single spot appeared on a lowly unpaid intern, complete with red Zissou beanie. For obvious reasons, he must have given the standard issue glock to one of the other interns. We were in safe waters with no threat of pirates tonight. He introduced Seu Jorge who stepped out onto the stage, guitar in hand, and took a loving bow to the crowd, setting himself up on a stool among the nautically themed set. He was fully decked out in Zissou gear; beanie, jumpsuit, adidas and all.
He greeted the crowd and set right into Ziggy Stardust. Thus began a never-ending sobbing (at least for me) that lasted throughout the show. "Niagara Falls Frankie, Niagara Falls." Whoops sorry wrong Bill Murray movie! The net covered barrels surrounding Seu doubled both as set decor and projectors, suddenly casting an Aladdin Sane style Bowie onto the wall, and a collective gasp emitted from the audience. Throughout the night, Seu was absolutely enchanting and each song was more remarkable than the last. It was amazing that one man and a guitar could captivate an entire sold out auditorium into absolute silence.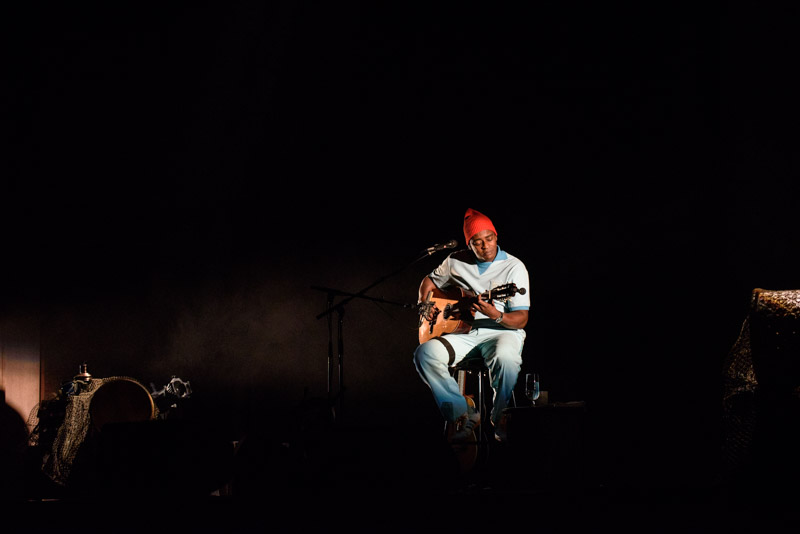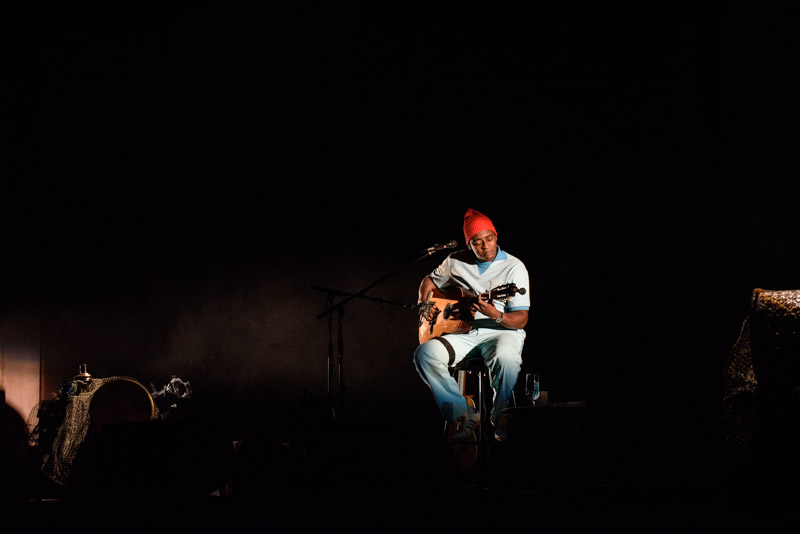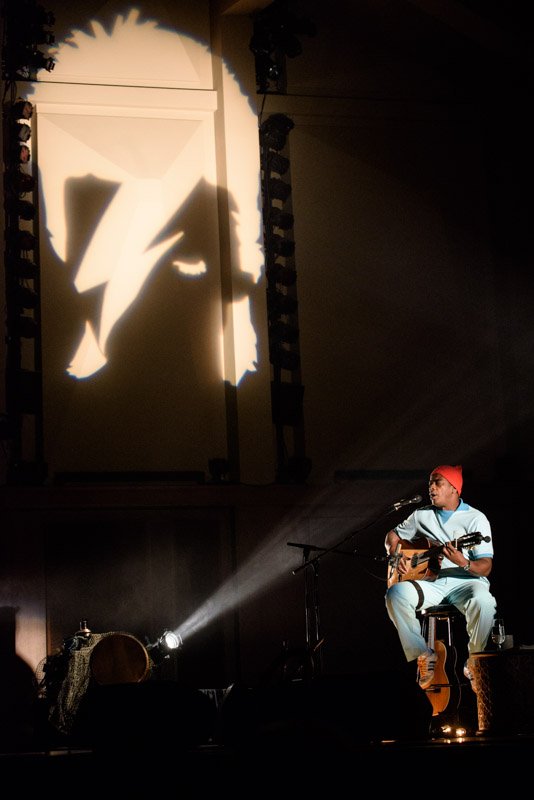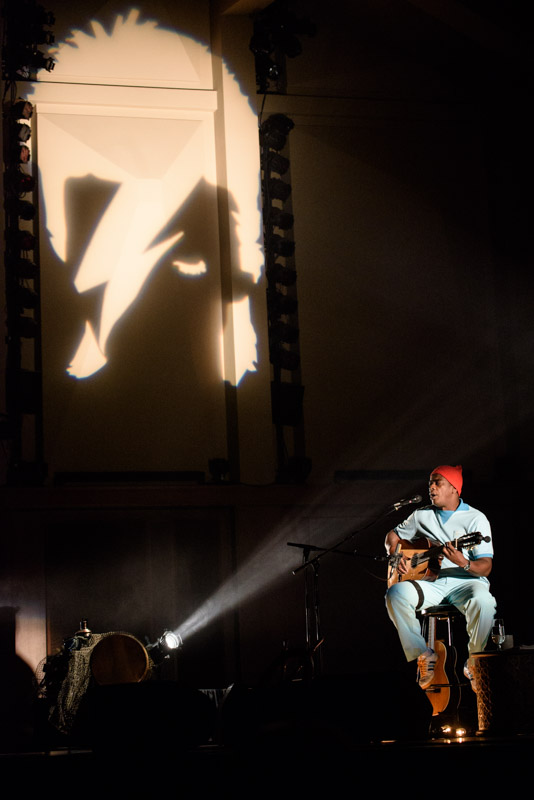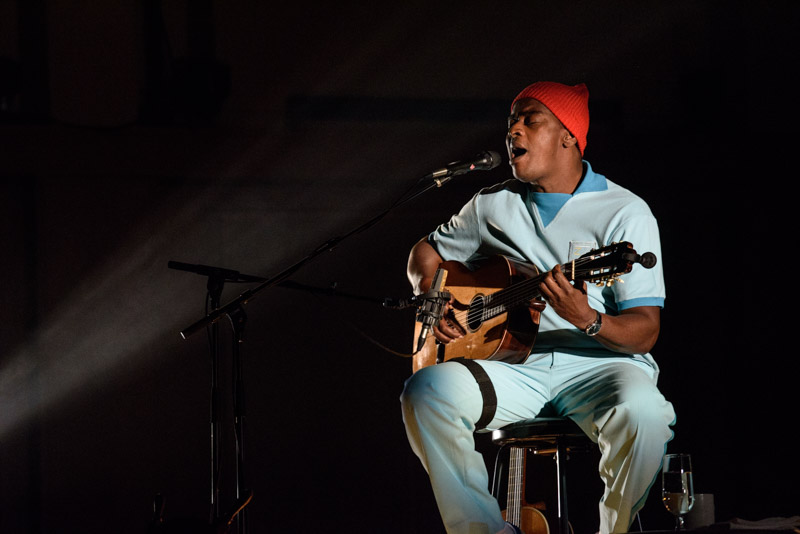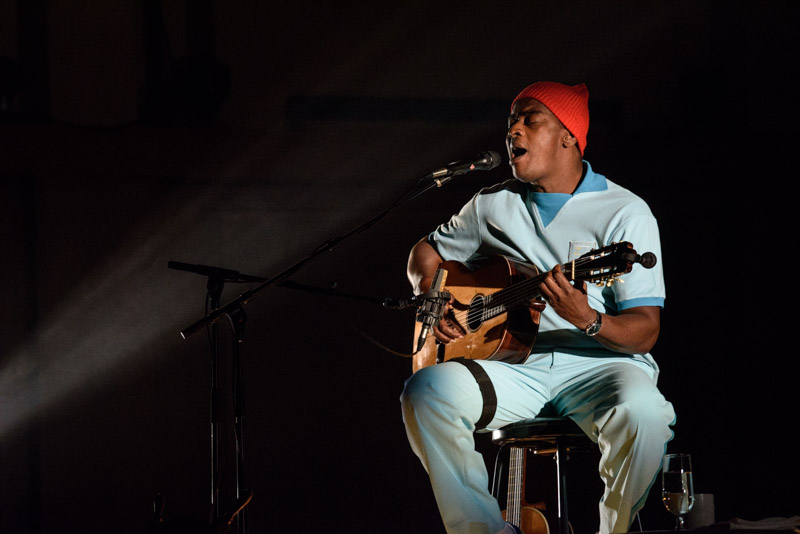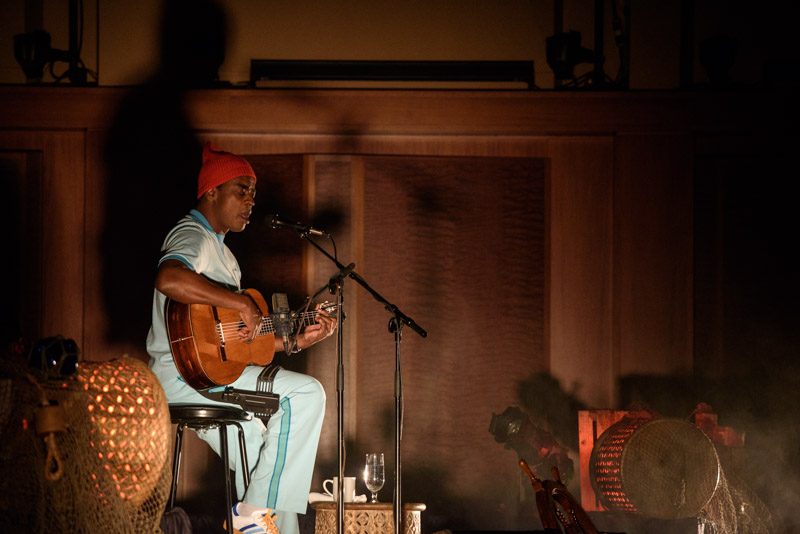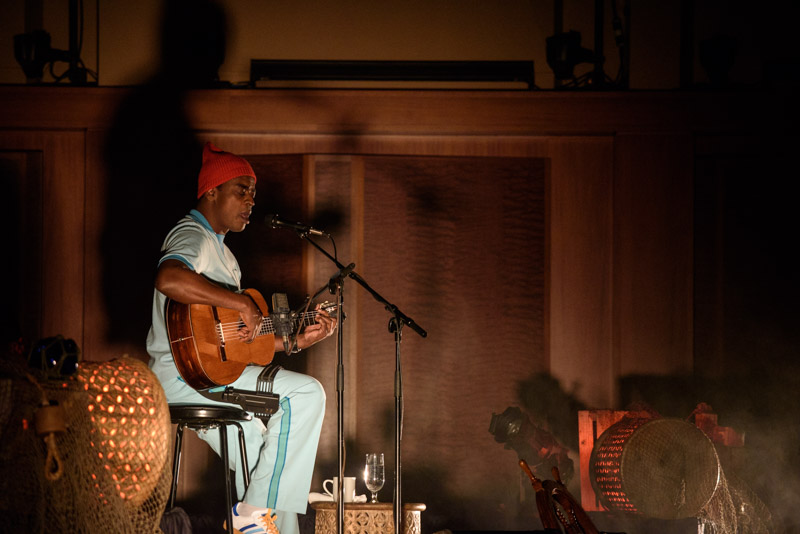 He related his first day on the set when Wes Anderson warmly welcomed him and asked if they could start out by filming "Rebel Rebel." That was the one song he hadn't learned. He had to buy himself some time, "Wes – I'll need 50 minutes to uh, mentally prepare." He hurries back to his trailer and plays the recording. The instantly recognizable electric guitar riff begins and the full band kicks in. "How, how am I gonna do this?!" He started to stress out with only 45 minutes left to spare. Back with us in the present, he began to strum the song. As with all the covers he played, he broke them down to simple strumming patterns and let his deep dulcet voice carry the song. The effect was mesmerizing and more than a fitting tribute to one of the world's greatest songwriters.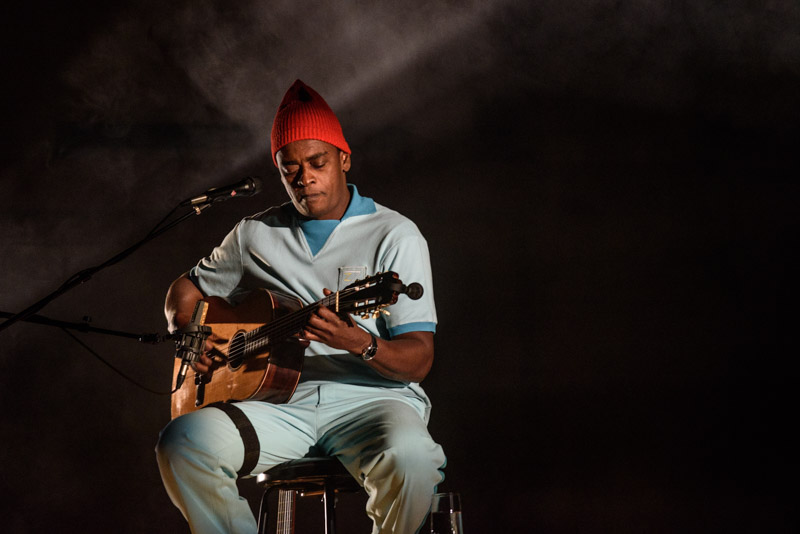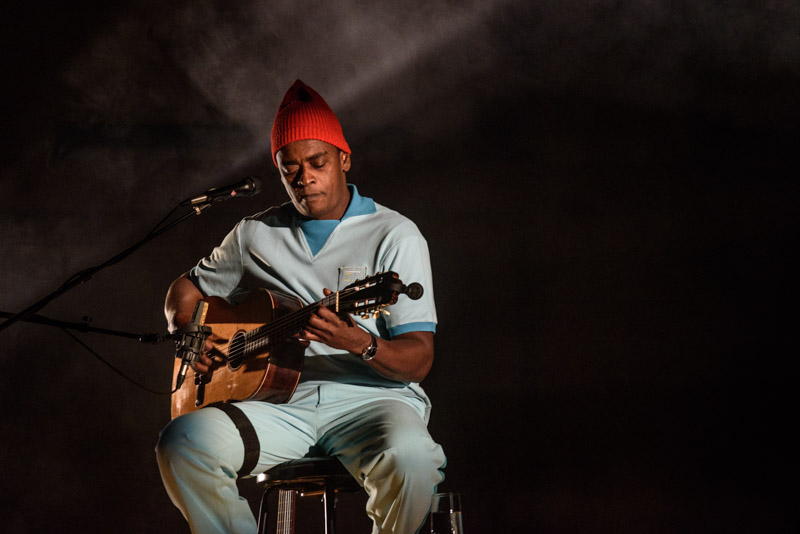 When David Bowie died, Seu was devastated, but the sadness was compacted when his father passed away later that same week. He decided to do this tour to honor both of their memories, and it couldn't have come at a better time. As the audience clapped to "Space Oddity," wept through "Rock n Roll Suicide" and sat awestruck during "Quicksand," it was clear this was a show we'd never forget. A screen rolled down from above as Seu launched into an encore of "Rebel Rebel" and "Oh You Pretty Things," backed by clips from the film periodically overlaid with images of Ziggy himself. This incited giggles, and more tears as the credits began to roll and the crowd clapped along to "Queen Bitch." Seu leaps up from his seat as the recorded version of the song pounds through the speakers and he cavorts all over the stage. He's had an absolute blast playing for us and the show has clearly become a celebration. David Bowie is projected on the screen above him and he turns to lift his arms up in reverence. The crowd is laughing, and crying, and dancing. Though we've lost so much this year, the Starman will always be with us.