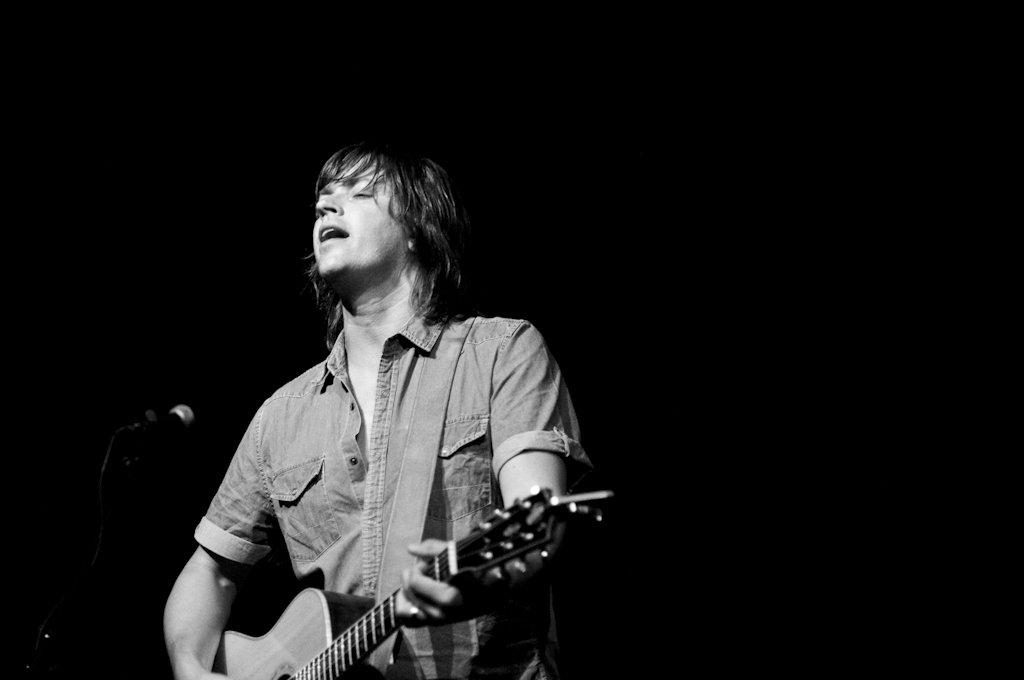 We had the pleasure of spending our evening at the Triple Door this past weekend with Rhett Miller and Dan Mangan, both performing sparser-than-sparse stripped-away acoustic sets for our eager ears. Armed with little more than their guitars and the soundsystem — for Rhett, not even the latter, as the sound was cutting in and out during the first two songs of his set — these two young men managed to bring their respective houses down. Dan Mangan's set was fun, earthy, and shockingly reverent at times; the high point coming at the end as he led the whole house in a rousing, repetitive final chorus during "Robots" as he stood on the top level of the front-row tier of booths.
And Rhett's set, on the other hand, was very — well, Rhett. Full-frontal Rhett-O-Sexual-ness poured out of him, as he literally didn't miss a beat belting his first two songs out (without amplification on his instrument or voice) from the edge of the stage. Once the volume came back, he did his sweet-croonin', hip-shakin' performance as only he can, finishing each tune to thunderous applause. Somewhere along the line, someone told Rhett Miller to always leave 'em wanting more — and that's exactly what he did.
Dan Mangan: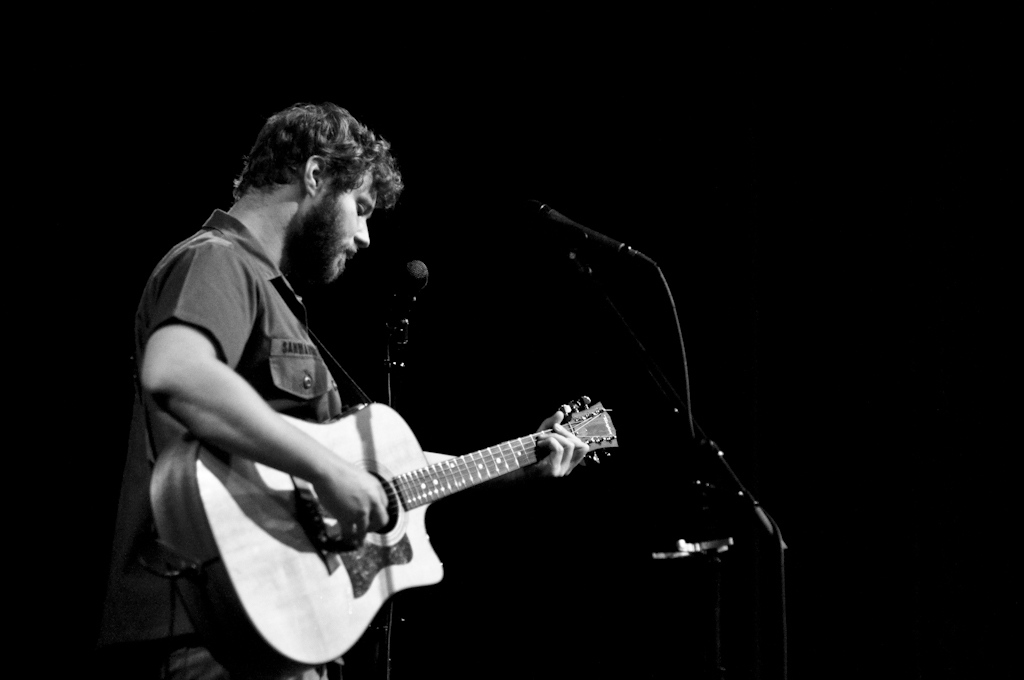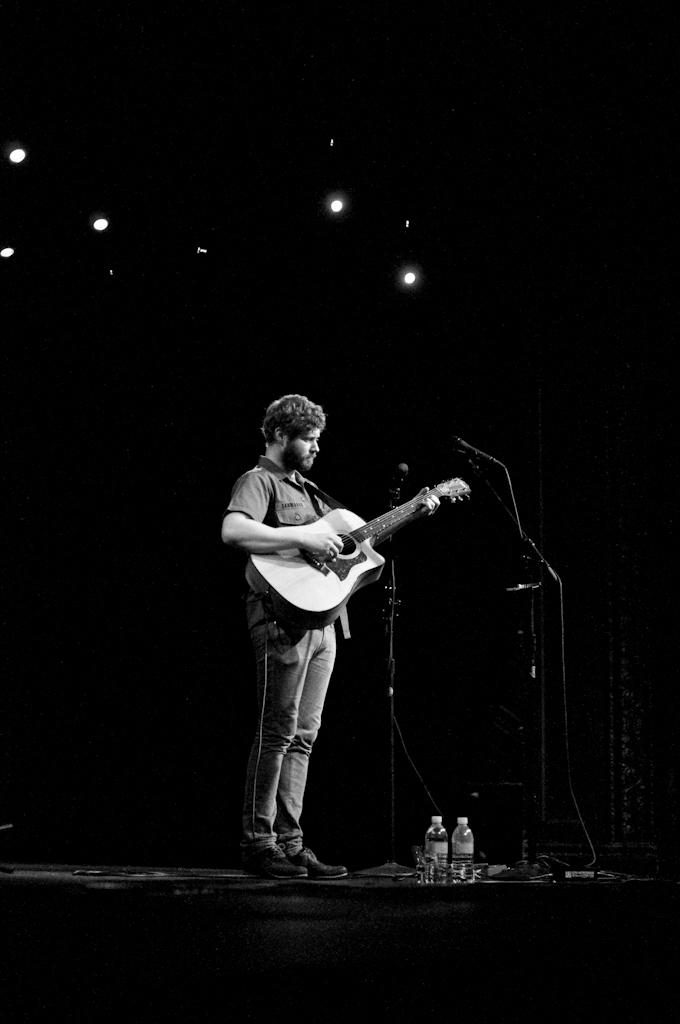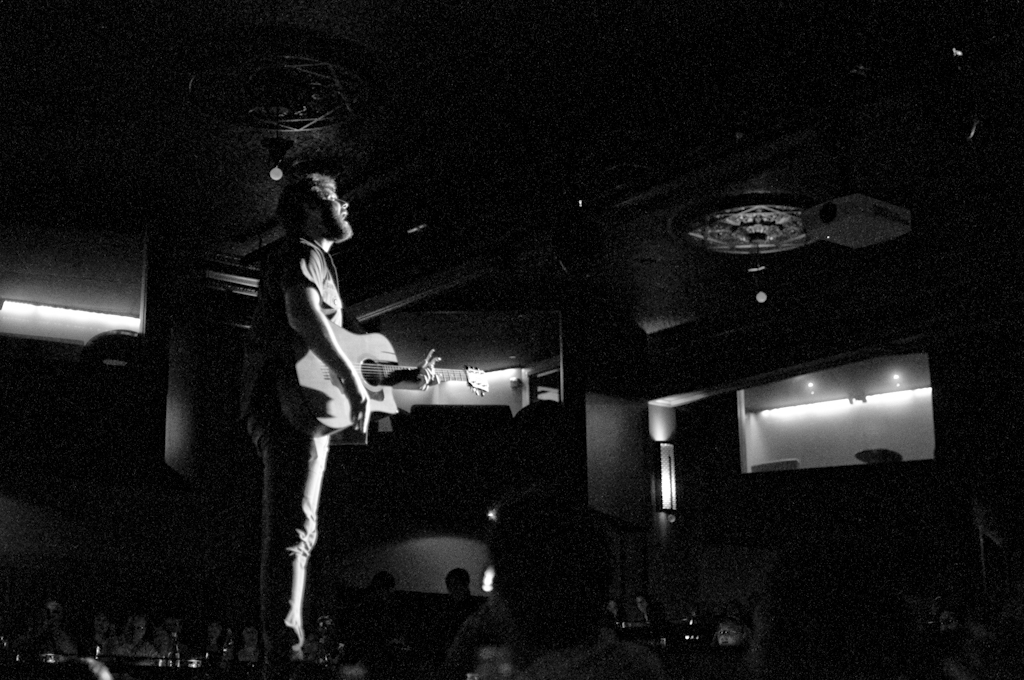 Rhett Miller: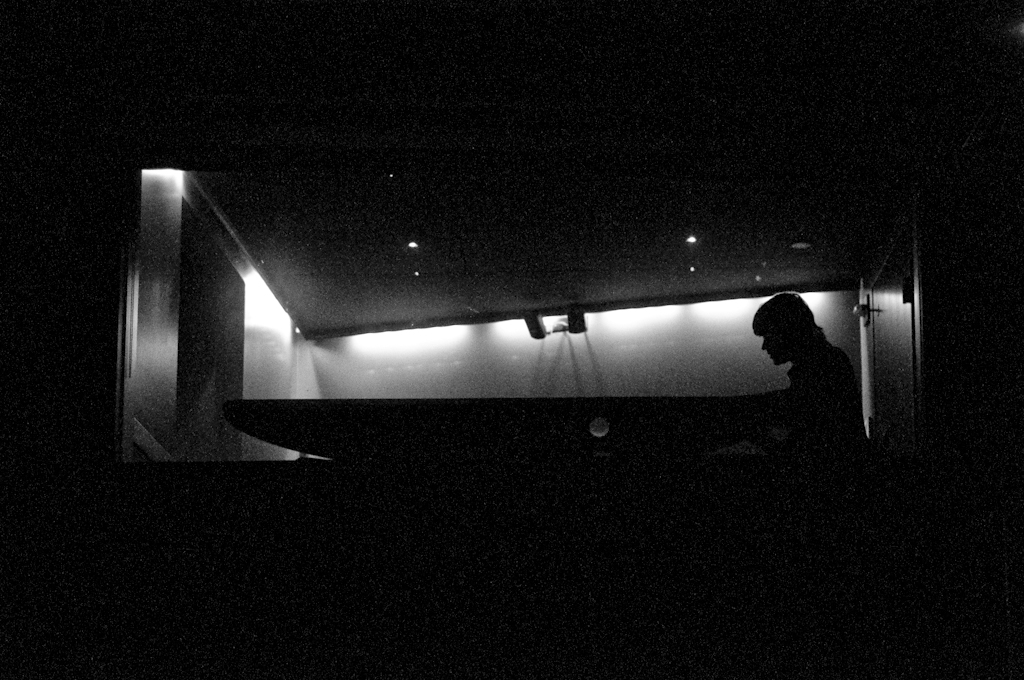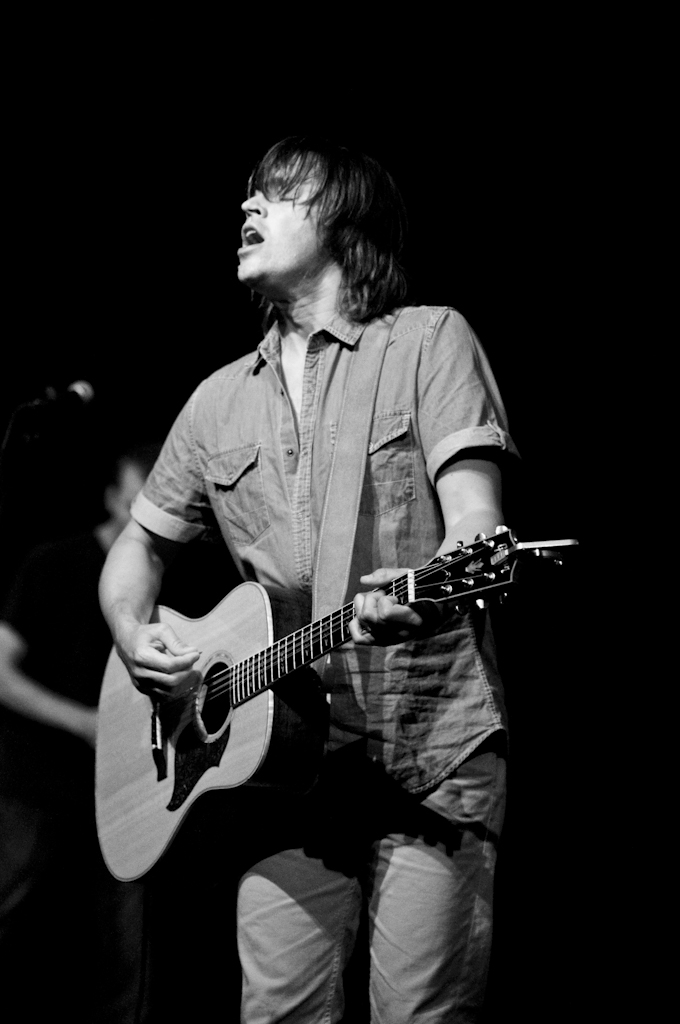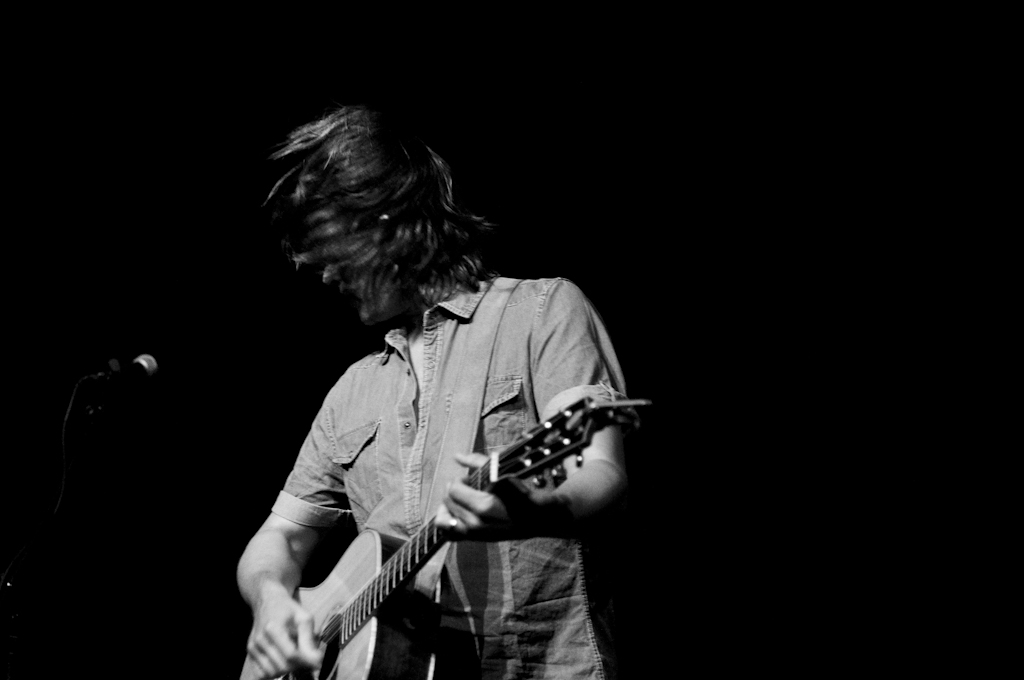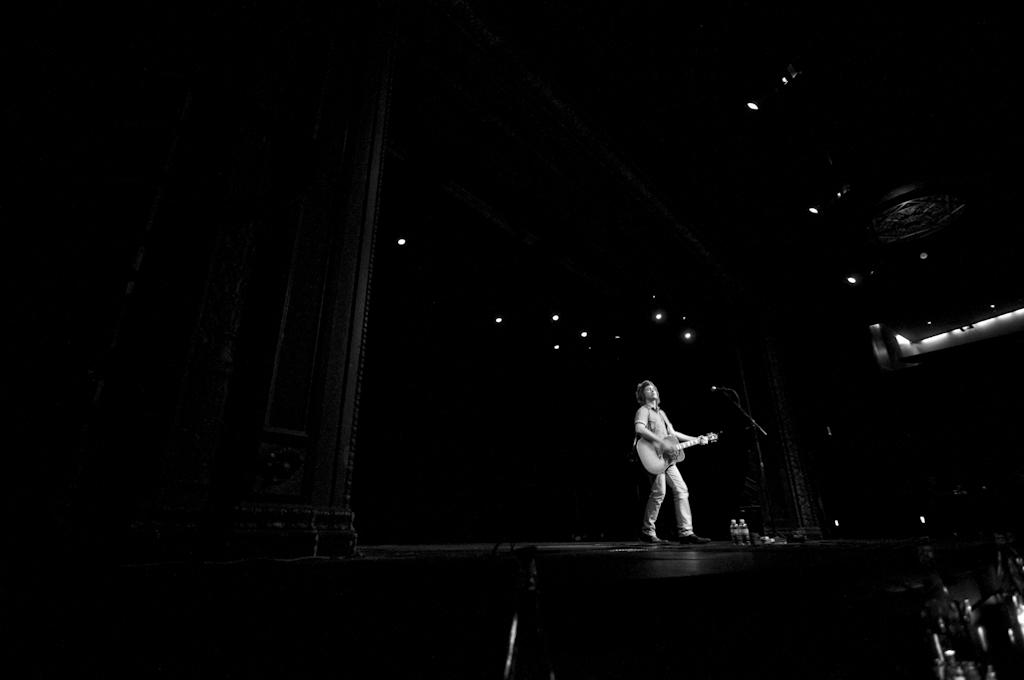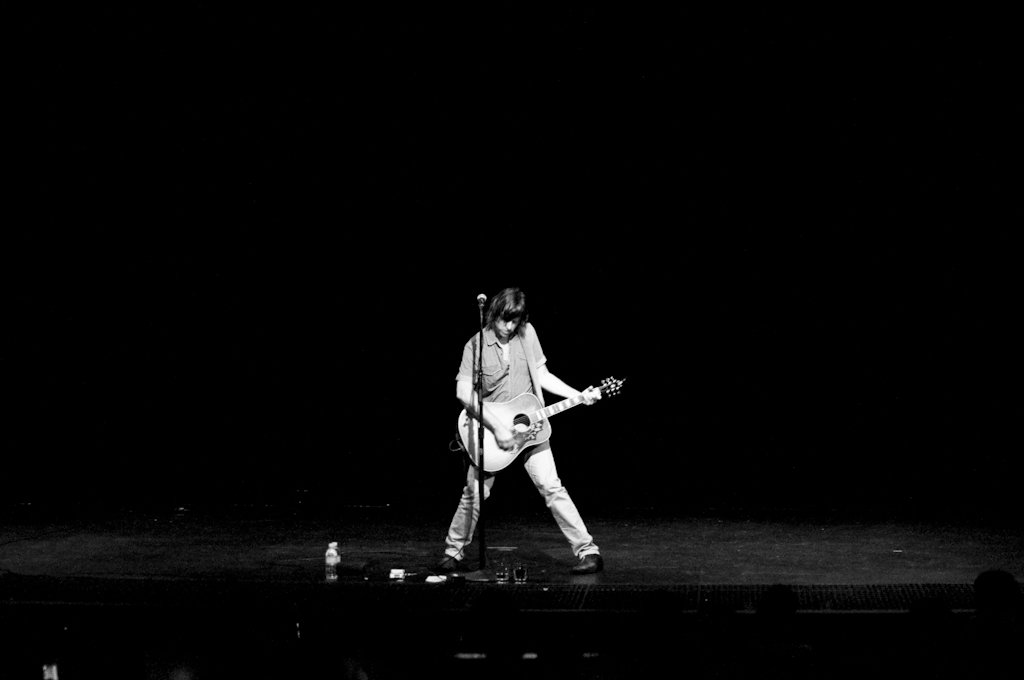 Shocker of the night? Finding out that "Come Around" is a Rhett Miller original. We swore to high heaven while he was crooning from the stage that it had to be an Oasis cover! Who knew?
{All photos by Victoria VanBruinisse.}