ZOW! Last night was FABULOUS! Thanks so much to everyone that came out (you made the night over the top fun) and to the bands (you were amazing!) and to El Corazon (you stepped in and gave the party a home)!!!
There's going to be more photos coming in and everyone's photos with Santa will be posted (on the Three Imaginary Girls flickr page) by midnight tonight — but here's a taste of the good times had by all last night:
Santa Roderick texting between photos. (Photo: Laura Musselman)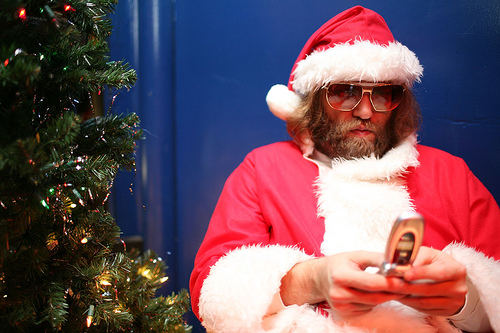 Rachel Flotard cajoled fellow Visqueen-er Ben Hooker up on stage with her for a rousing rendition of "Feliz Navidad." (Photo: Ariel has a crush on Rachel Flotard.)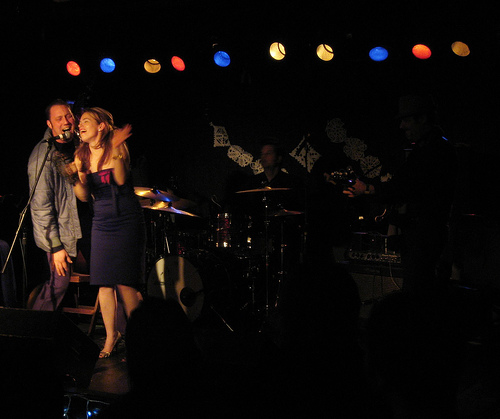 Also, if you didn't see the INCREDIBLE screen-printed posters for last night's event, you should have. It's pink and white on 18"x20" heavy pink cardstock. A keeper for sure. In person they are breathtaking! Seattle Show Posters has some left for the rock bottom price of $10 (for TIG readers only… for folks not in the know they're $20). Get one for your dance partner today!