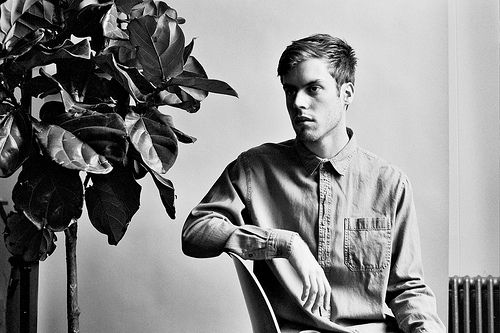 Wild Nothing is the dream-pop solo project of Blacksburg, Virginia native Jack Tatum. The project started in the summer of 2009, while Tatum was a senior in college, and by the spring of 2010 he already had a much-heralded debut album under his belt. On Gemini, Tatum's vocals are pleasing and even keeled, never reaching a fever pitch, yet never completely falling out of the picture either. Comparisons to Bradford Cox's projects Deerhunter and Atlas Sound aren't far off — you could also put Wild Nothing in the same ballpark as local act Craft Spells or even the more laid back work of The Radio Dept., just to give you a general idea of their sound.
Tatum followed up Gemini with the EP Golden Haze, a title that, for me, most accurately encapsulates the sound of Wild Nothing, as these songs do indeed sound like a beautiful golden haze. Last month Wild Nothing released their sophomore album Nocturne — take a listen to the first single (and the album's most instantly likeable track), "Shadow":
If you like the sound, you can catch Wild Nothings at Neumos this coming Sunday, September 9th.
Of note: opening up the Neumos show are Brooklyn band Diiv. Diiv were formed by Beach Fossils guitarist Zachary Cole Smith, and named after a 1990 Nirvana B-side "Dive", although they've since changed to the phonetical homonym "Diiv" because a 90s Belgian act already had the name. Smith is an avid fan of Kurt Cobain and Nirvana, although Diiv's sound bears little resemblance; and Smith has also confessed an affinity for Kraut rock, citing Can and Neu! as influences. Those influences show up in a number of the tracks on Diiv's debut album Oshin, which came out earlier this summer on Captured Tracks, the label also responsible for all of Wild Nothing's releases.
Listen up and make your way to Capitol Hill for Sunday's show. I'll see you there!
{Wild Nothing, Diiv, Naomi Punk / 8:00 doors / $15 adv / all ages. Photo courtesy of Wild Nothing.}