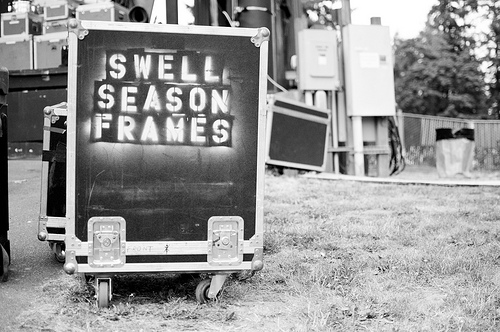 My adoration of Glen Hansard is far-reaching and vast, weaving through several different stages of my life and countless tattered notebooks and mix tapes. It started with a cold March night back in 2005: the Frames were playing at the Paradise in Boston, and I was front row, stage left with a well-worn copy of Set List in my backpack. I'd been marking the days to the show for months, blasting "Your Face" and "Star, Star" and "Pavement Tune" out of the speakers of my car until I knew every word. I'd request tracks off Burn the Maps on Cheryl (Waters)'s show weekly (at a minimum), and I couldn't get enough of that tortured cry that Glen would end occasional verses with. He was the champion sad bastard to every sad bastard that ever was. But as good as those shows and albums were, I was still hard-pressed to find people outside of my musical network that knew and loved the Frames the way I did.
But that all changed: not long after that run of Frames shows (there were many, that night at the Paradise and a subsequent one at Irving Plaza in New York are the ones that stick to my insides the most), the world at large got turned on to "that guy from The Commitments, is he in a band in real life?" via the award-winning Once and the soundtrack that ensued. And from a seeming hiatus of Frames shows, suddenly, a flurry of performances ensued over the past few years: Glen solo or with Marketa Irglova, Glen and Marketa touring with The Swell Season (where most of the band was the rest of the Frames, leading to a rousing encore of "Fitzcarraldo" at the end of a SS set out at Marymoor during 2010's No Depression show), the uke-laden tour with Eddie Vedder; and needless to say, we superfans were overjoyed. Having so much exposure to such a prolific writer who performs his work so beautifully and so consistently — seeing Glen (and/or the Frames) live is nothing short of a show-goer's dream, and ever since that run, so many shows by other performers have have paled in comparison. True story.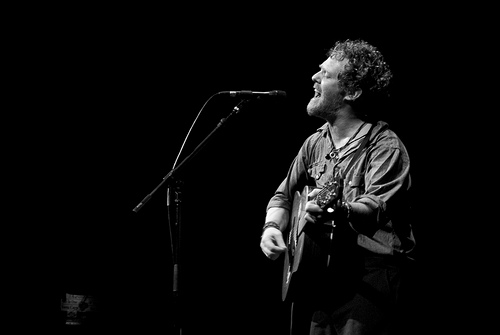 Most recently, Glen's gone ahead and put out a non-Marketa-accompanied, non-Swell Season, debut solo album called Rhythm and Repose. I'm a… Frames fundamentalist, I suppose you could say? with a side of bring-on-the-torture love for the earlier singer-songwriter work, and as such, this most recent set of cuts isn't exactly my favorite. However, as a friend stated the other day, Rhythm and Repose does chronologically lend itself to a chapter in the catalog of his work, and is interesting to hear as a counterpoint to Strict Joy, Glen and Marketa's post-Once release, and I have to agree. And whether you're a die-hard fan patiently waiting for the Frames to do another tour (like me) or a Once-borne newcomer to the most recent work that Glen Hansard has done, one thing is for certain: solo or with band, old songs or new, a chance to see him perform live is something you don't want to pass up. Depending on what kind of mood you catch him in during a performance, I think that title still holds fast today — regardless of the tone or meter of his recent work, he can still come to the edge of the stage with that same old battered guitar, unplugged, no vocal mic, and sing "Say It To Me Now" with a level of emotion and fervor that will almost literally knock a person right out of their seat. Glen Hansard is, in a phrase, a force to be reckoned with — and I type that here without an ounce of reservation or exaggeration.
Assuming you wholeheartedly agree, dear readers, there are still some seats left for the Moore show this evening. I know, I know — we're all going to be glued to the debates, but the opener starts at 7:30, which means you'll have more than enough time to do both: cheer on the President, and then hustle over to the theater and catch what will undoubtedly be one of your favorite performances of 2012. Promise.
We'll see you there!
{Photos by Victoria VanBruinisse.}