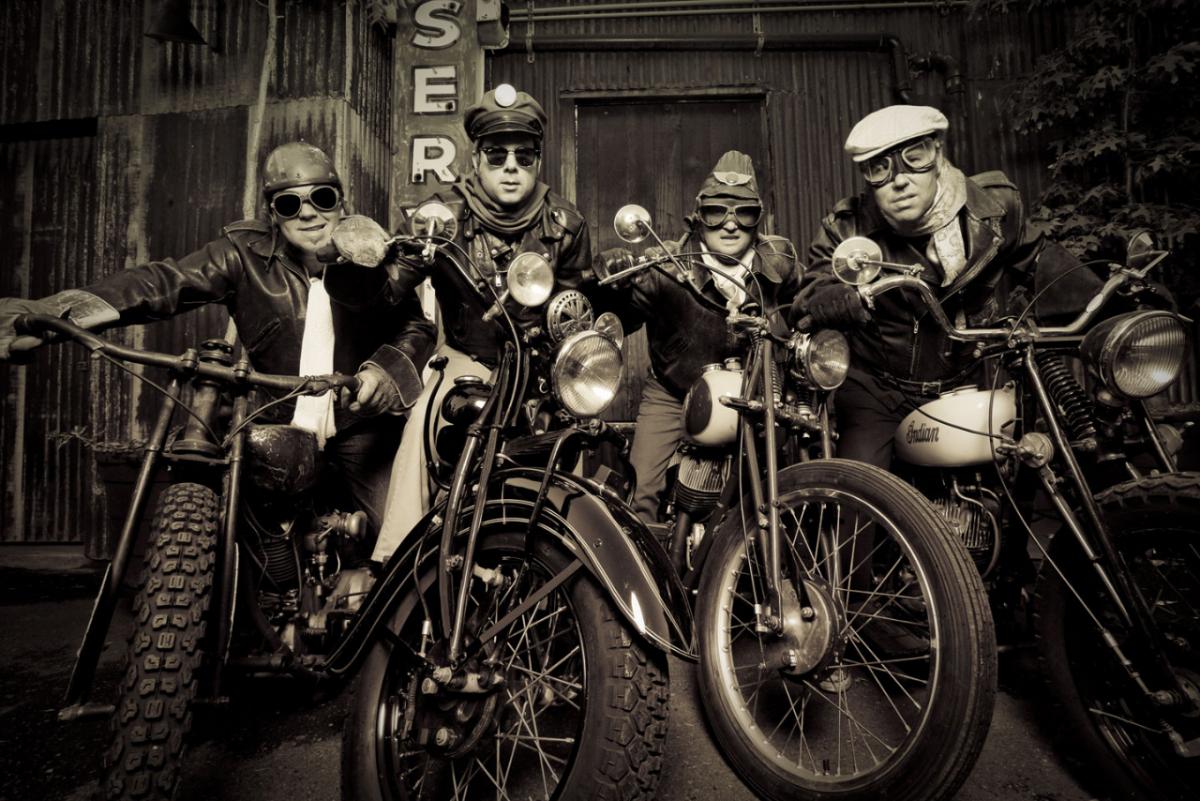 The Tripwires' new (second) album House To House sounds jolting from joie de vivre even when crabbing about everything falling apart. The hale musical energy never weakens from drummer Mark Pickerel (Screaming Trees, Truly, Praying Hands), strummer and sizzling lead chef Johnny Sangster (Sharing Patrol and producer of Mark's other band, as well as Mudhoney, the Briefs, Steve Turner & His Bad ideas), elder brother Jim Sangster (Young Fresh Fellows, Thee Sgt. Major III) and John Ramberg (Minus 5, The Model Rockets). Wow, that's a whole lot of prestige between those parenthesis!
While Pickerel continues to work his sweet soul roots rock on Bloodshot with Praying Hands, and Jim's seminal YFF released a Yep Roc full-length this past summer, The Tripwires have recorded a second album that will make fans of either of those bands happy, and possinly others as well. Old-time New Wavers might get what I mean when I say it sounds as great as a Pacific NW Rockpile (the band songwriters Nick Lowe, Dave Edmunds, and Billy Bremner put their overflow of creativity in when they weren't created rockabilly-inspired power pop masterpieces in the early 80s), but for the younger set I just say, you wanted another classic album to put with your Posies? Take a listen to "Ned Beatty's In Love" or "Flowers in Winter" and I'm sure you'll agree it's on.
The record release for House To House happens starting at 10 PM on Friday, October 30, at the beloved Sunset Tavern, with Llama and The Small Change opening. I only regret getting the album before eagerly buying it from the band after seeing what will probably be a smoking set.