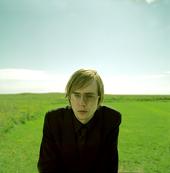 When there's a headline that reads any variation of the words "Win a trip to Iceland" I enter, even if it means I have to figure out how to work that copy of GarageBand I haven't touched yet.
Join me in mixing bleeps and handclaps! Here's the details as explained by our friends at IcelandAir, Bang Bang and From Nowhere Records:
THE CONTEST:
The Republic of Iceland has birthed international successes in the musical realm with such acts as Sigur Rós, Múm, Björk, Amiina; and most importantly BANG GANG. It is time to brush up on your Icelandic for, "Where is the bathroom?" or "Please fluff my pillow" because you can enter to win a TRIP FOR TWO TO ICELAND COURTESY OF ICELANDAIR, BANG GANG & FROM NOWHERE RECORDS.
BANG GANG is looking for the best fan remix of "It's Alright" from the new BANG GANG album Something Wrong. To create your remix and enter the contest, visit the links below to hear the original song and download isolated multi-tracks of "It's Alright". Then use them and whatever else you have up your sleeve (just no illegal samples), to create a kick-ass remix! The entries will be judged by Bardi Johannsson of Bang Gang himself!
THE LINKS:
THE PRIZE:
Two plane tickets from one of Iceland Air's US gateways (NYC, Boston, Orlando and Baltimore)
Two nights in a Reykjavik hotel
Transportation to Keflavik airport to the hotel and back
(not to mention a bit of fame/bragging rights)
THE RULES:
Contestants must submit an MP3 OF YOUR REMIX, YOUR FULL NAME, AND E-MAIL ADDRESS to [email protected] by Friday, May 11.
Anyone can participate, and contestants can submit as many remixes as they wish.
The winner will be notified on Monday, May 21.
THE FINE PRINT:

Contest winner is responsible for their own transportation to and from one of Iceland Air's US gateways (NYC, Boston, Orlando and Baltimore).
The prize can be used within one year of the issue date, except June, July, August and Christmas holiday period.
By submitting your e-mail, you agree to receive information on low fares to Europe from IcelandAir.
All contest entrants understand and agree that under no situation will Fanatic Promotion, Inc. be liable for any direct, indirect, consequential, incidental, special or exemplary damages resulting from your participation in this offer.
By sending your mp3, you confirm that: All rights in and to the recordings remixed versions of the recordings are owned by FROM NOWHERE RECORDS and to the extent necessary you assign all rights in the remixed recordings to FROM NOWHERE RECORDS.