Oxford's incredible purveyors of melodic noise, Ride, was back in Seattle on Tuesday night in support of their new album, This is not a Safe Place. They promptly climbed onto the stage at 9:00 p.m. and launched into a handful of pop songs from the new album: "Jump Jet" and "Future Love." From there, drummer Loz Colbert began playing the opening beats to Going Blank Again's epic "Leave them all Behind," to much applause from the audience. The band were in astonishingly fine form and sounding as locked in as ever when they approached the chaotic climax of the song.
The set featured most of the new album, which sounded far better in the live context. The production on their post reformation albums is a little too poppy and could use considerably more analogue grit. This is exactly how these tracks came across in the live setting. The newer material was far more dynamic live without the digital and fairly slick production to detract from the essence of the arrangements. "Kill Switch," "End Game" and "Fifteen Minutes" sounded excellent live and they performed the beautiful album closer, "In this Room," live for the very first time, according to Andy Bell's introduction at the beginning of the encore.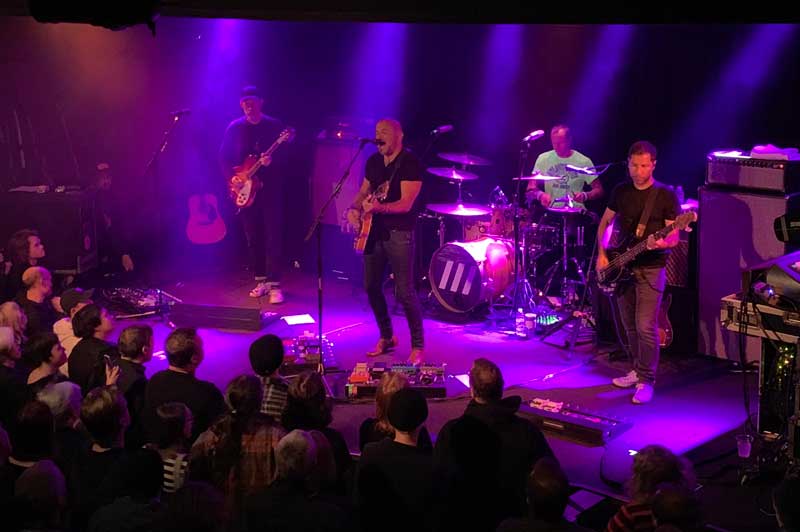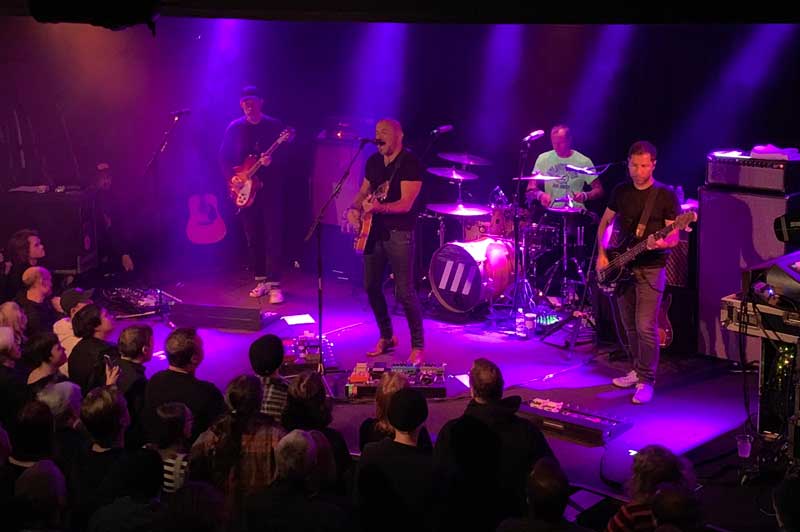 There were only two songs played from the previous and far superior Weather Diaries album during the evening and the sweeping "Lannoy Point" was an absolute highlight of their performance. From the classic era 1990s albums, "Drive Blind" was extended to a truly cacophonous euphoria and "Vapour Trail" jangled and sparkled with its endearing simplicity and charm. The encore finished with Nowhere's classic opus "Seagull." The rapturous audience was hoping that they would play another song or two, but one cannot complain about a twenty song set from such a formidable band.
Setlist:
Jump Jet
Future Love
Leave Them All Behind
Fifteen Minutes
Dial Up
Like a Daydream
Chrome Waves
Shadows Behind The Sun
Repetition
Lannoy Point
End Game
All I Want
OX4
Taste
Kill Switch
Drive Blind
In a Different Place
Vapour Trail
Encore:
In This Room
Seagull