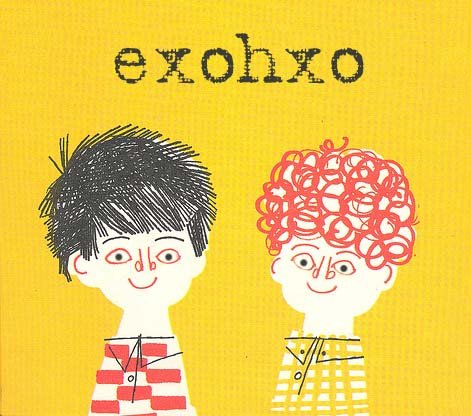 In the venn diagram of talent, kindness, enthusiasm and sincerity, Exohxo's Jasen Samford and Danny Oleson are certainly in the middle of it all.
For years they made Seattle smile with pop-goodness as part of Speaker Speaker, and now, with their current band, Exohxo, they have taken their enchanting chamber pop one step further. They not only spread joy at the holidays, releasing three holiday Exohxmas albums (mostly) of original songs, but all year long they take the stage to fill the air with brilliant songs like "These Are The Days" and "Beacons."
In fact, they are so talented that they didn't even flinch when I asked them if they had a song for our Imaginary Zine mix cd. They jumped to the task recording a brand new song just for us and delivered it in record time.
After watching this video of them (several times) swimmingly covering "Young Americans," I'm even MORE excited to see them sing a new wave favorite this Friday, June 1st at our 10th Anniversary Rockstar New Wave Karaoke Bash at Chop Suey.
Sidenote: Speaking of the Imaginary Zine… we'll be debuting it at the bash and you can pick up your copy at our merch table! It's a 60-page printed work looking back on TIG's first 10 years in our favorite imaginary moments and recounted memories. It comes with a cd chock full of rare, live, or exclusive songs by some of our favorite local artists, including The Long Winters, BOAT, Tullycraft and MORE! It's limited to a hand-numbered print run of only 333, so you should make plans to pick up your copy at the show.
So, basically, the night is going to rule and we can't wait to see you there… and it's only a couple days away! Get your tickets now!