For those of us lucky enough to be in Denmark tihs July (cough cough, Saundrah, I'm looking your way!), the lineup for the Roskilde Festival is pretty damn amazing. Where else but Denmark would Grinderman, Jay-Z, My Bloody Valentine, Radiohead, Slayer, and Neil Young share top billing (and yeah, Judas Priest too)? That is insanity. Sweet, sweet Danish insanity.
And that's just the beginning. Check out the rest of the bands. I wish I know how to say "Holy shite!" in Danish. Cause I'd say it now.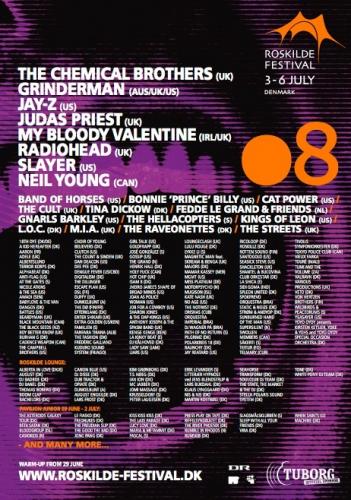 The Roskilde Festival goes down July 3-6 (that's 3-6 July to you Danes), and if you're motivated to make the trip, you can find all the inf you need here.