I was looking for the reprieve of a cooler day according to the forecast, even though the day before had been pretty nice and breezy, but that's not what mother nature had in store. Even at the first set of the day, folks were seeking out the shade wherever they could, even if it wasn't right next to the stages; though that didn't mean they weren't out and ready to rock (oh man, that was so cheesy, but it's true!)
Curtis Harding:
It's a shame they had to put Curtis at the beginning of the day, even if it was on the medium-sized stage. I think he would have stood out more at this festival more if they'd put him on the smaller stage in the evening. Just when everyone is settling in with their fried dinners, hanging out in the shade and looking for a show that will relax them and let them sway… that's his sweet spot. The voice on this man would melt butter and cook a steak all that the same time. A throwback to soul of the 60s and 70s I was entranced and wish I could sit in the grass and simply close my eyes as his songs filled my ears (but sadly I had places to be). I will be seeking out his album, most likely on vinyl if it's out there.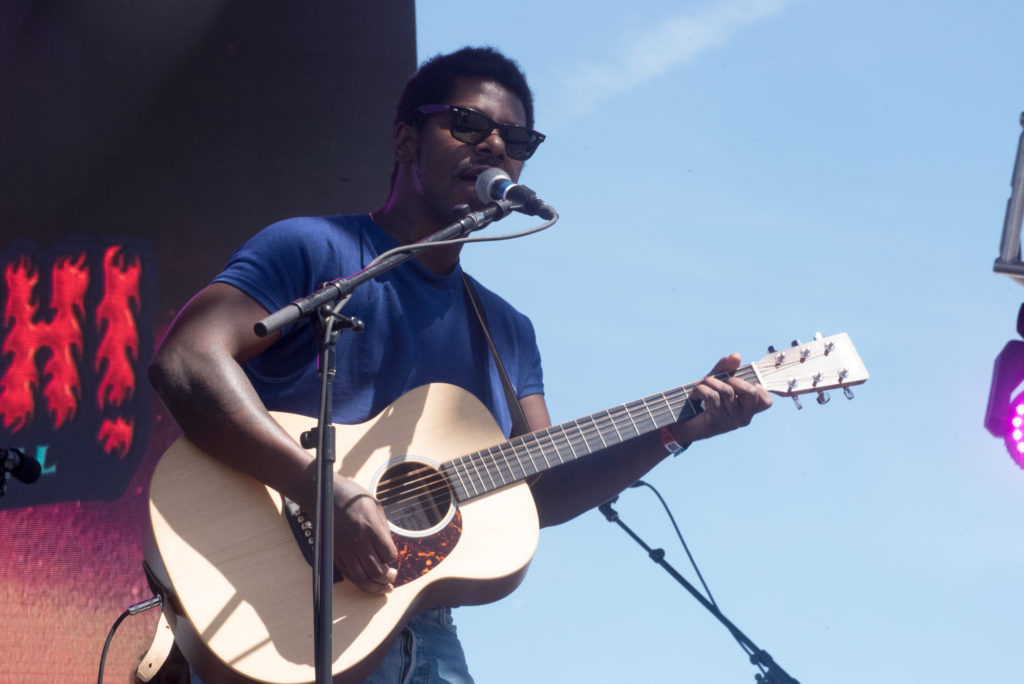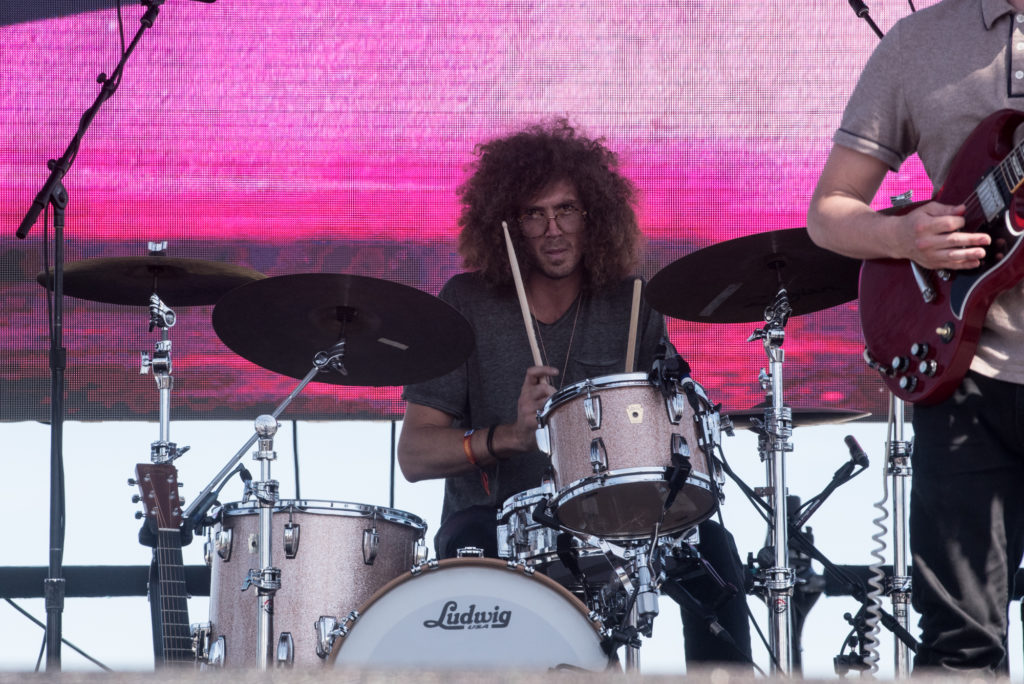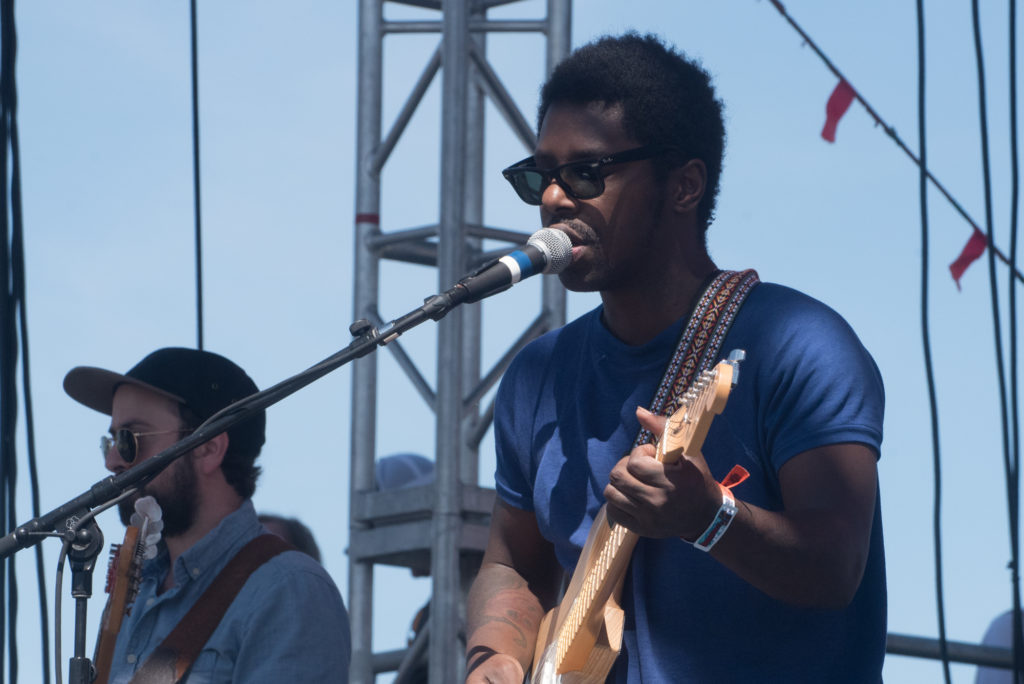 Lizzo:
I missed this crazy, outlandish, bare-all, sassy woman at Capitol Hill Block Party last year and it was the biggest frustrations of the festival so I wasn't going to let it happen again even though I had no main stage photo pass and that's exactly where she was performing. Wild horses couldn't me away from Lizzo's performance and apparently the rest of the festival-goers agreed with me because they came out in droves unlike any other set in the middle of the day on throughout the fest. At 3pm, everyone was headed down to the bowl and I can't tell you how excited I was. As per usual, that crowd was white as hell, but that didn't stop her from having the time of her life up on that stage complete with fishnet clad dancers booty-shaking and whipping their hair as she shined like a diamond in her green sheer robe and leopard-print bra. She preached about body positivity, sexuality without sexualization and being selfish. There's definitely a line about being selfish for your own good (which is where I think she was coming from) and being selfish as a continuous state of being. I've rarely been this excited for an artist to rise through the ranks of musical queendom and I cannot wait until she takes over the world.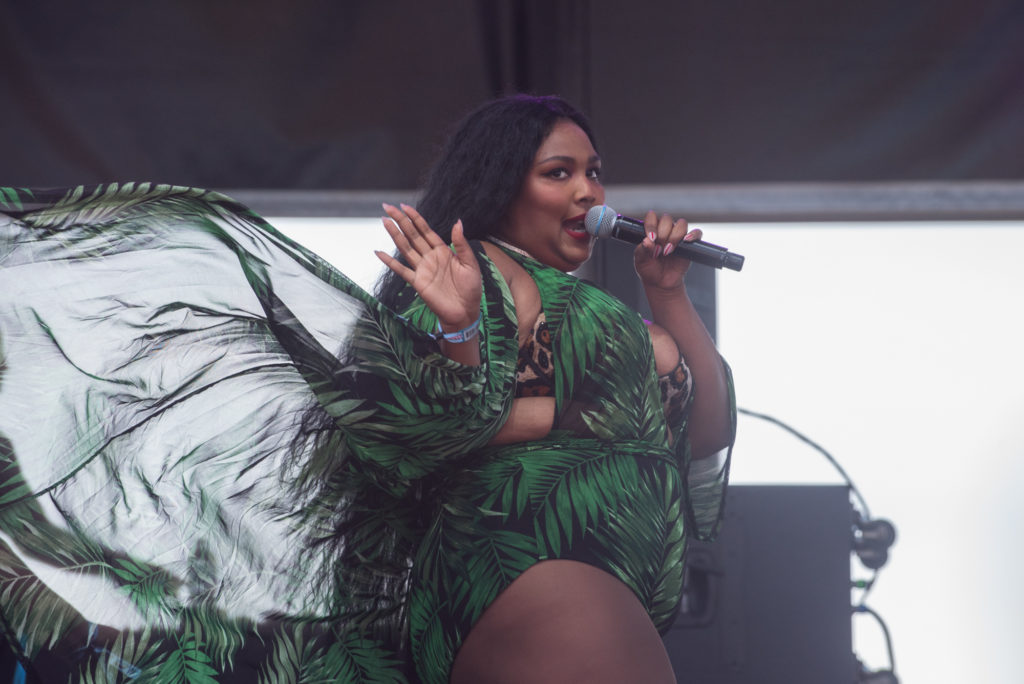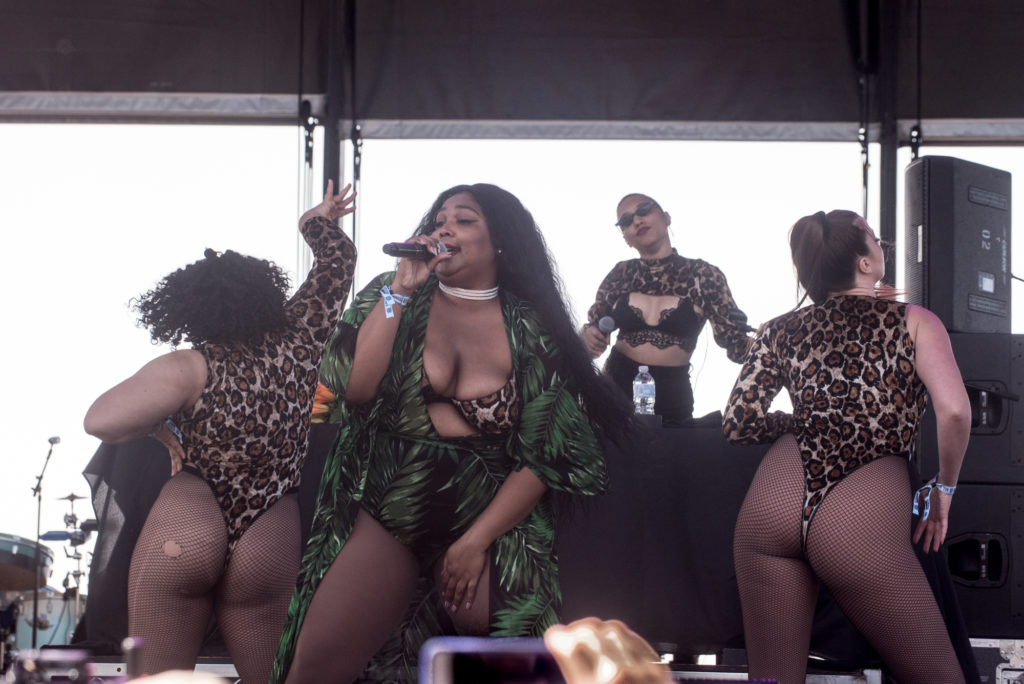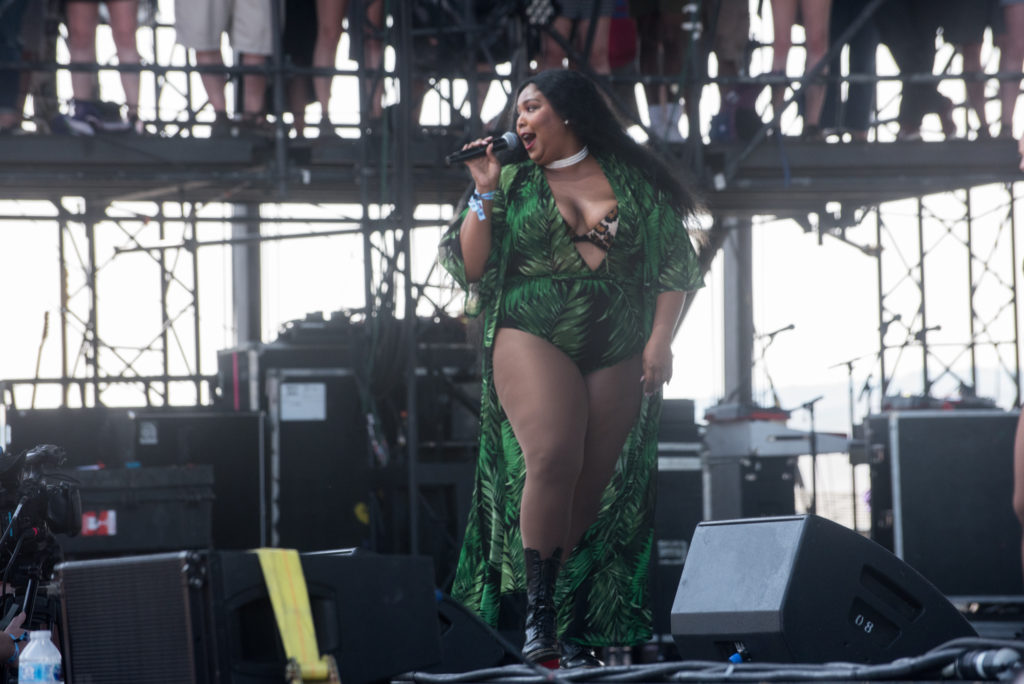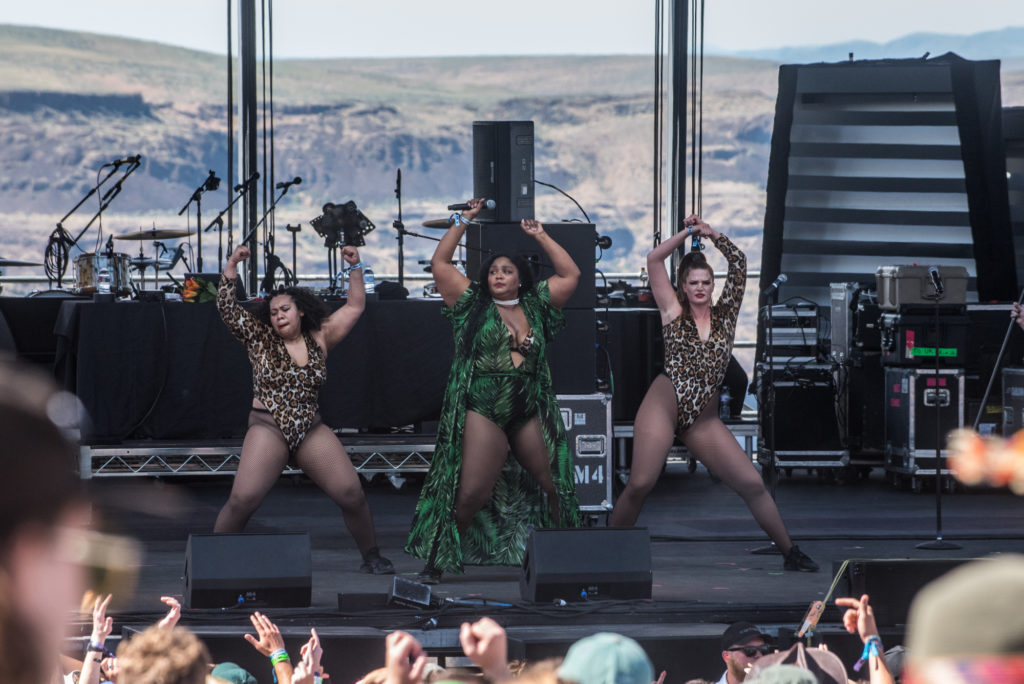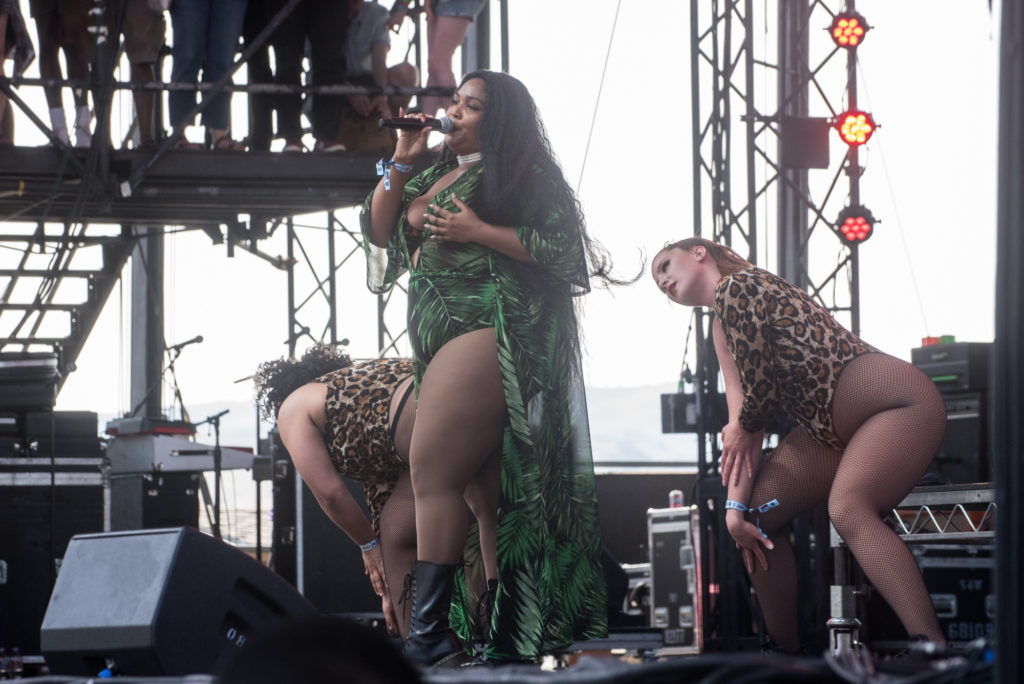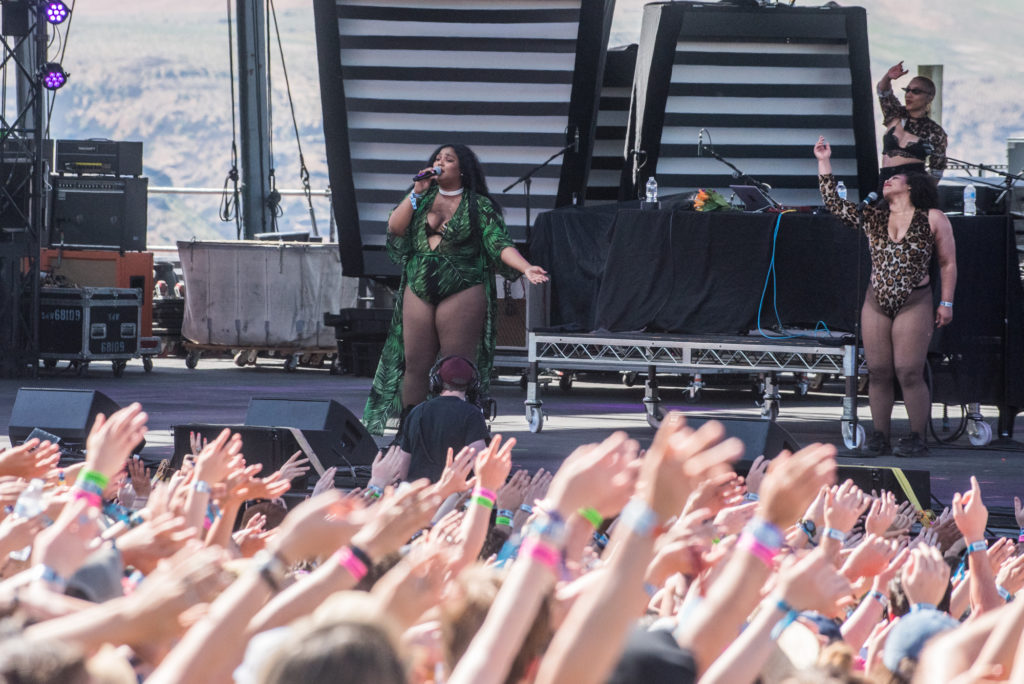 Girlpool:
It's sort of a theme for me, bands at festivals fall in a few different categories. One of those is "I'd rather see them as an opening or middle act at a show in Seattle" and Girlpool falls firmly in this category. I say that because I think I'd really like them if I'd seen them in that context. Simple musically, purposefully dissonant, and nothing exciting as a stage show all led to an unimpressive set in this context. I could see them doing incredibly well as a part of a Tacocat co-headline West Coast tour or on the bill with Purity Ring. I'll have to give these folks another try when I'm in the mood for sad droney sounds (probably a rainy day where I'm happily stuck inside and reading cozy on the couch).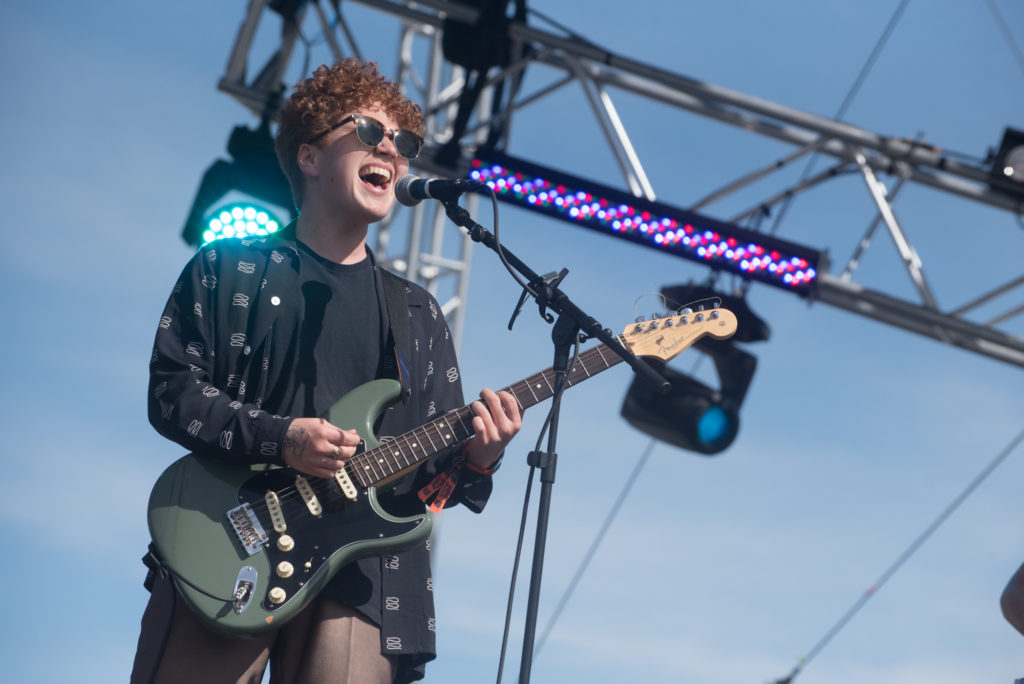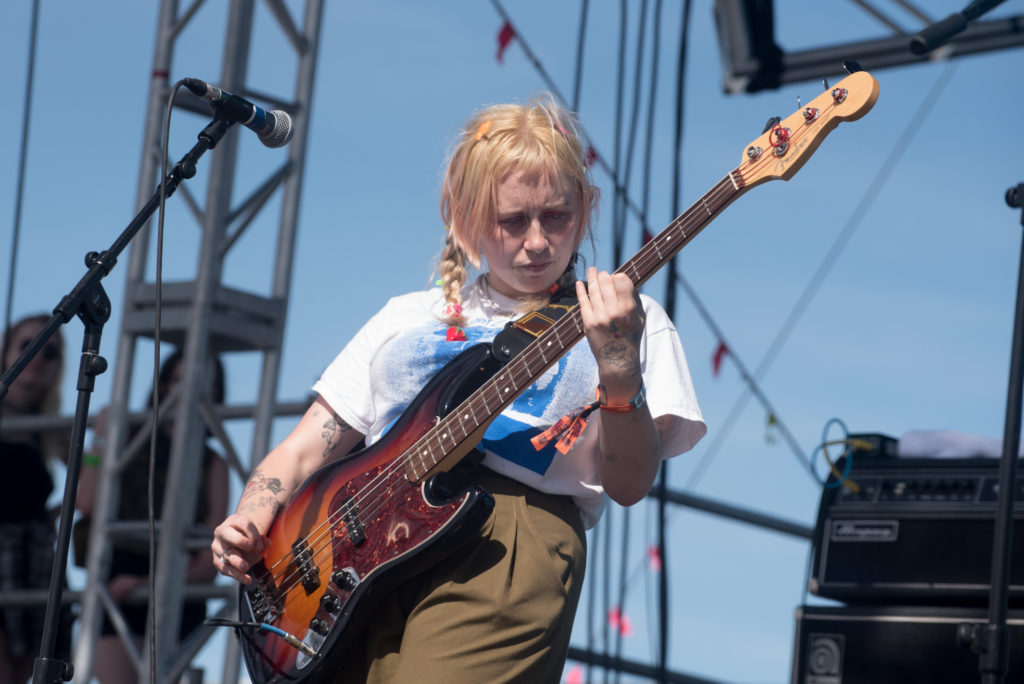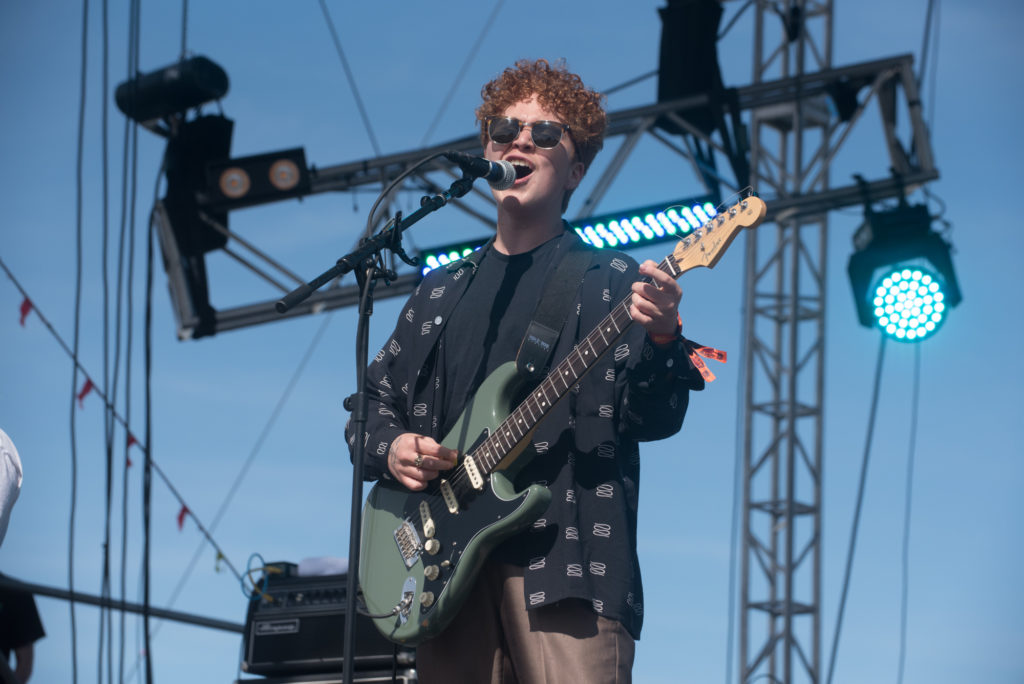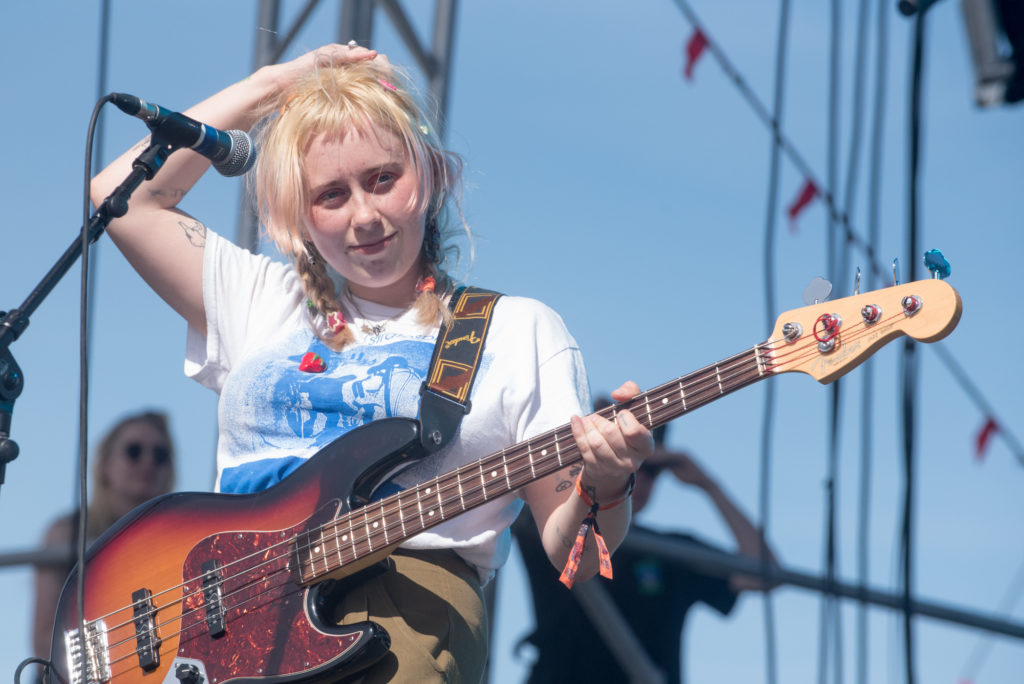 Escort:
A last-minute set I decided to catch because a friend was excited for it turned into one of my favorite hidden surprises of the weekend. While I typically look past groups that utilize sexualized stereotypes for the female lead singer, but Adeline Michèle was owning it and having so much fun dancing in those platform shoes, knee-high socks and low-cut dress; it was hard not to be infected with her enthusiasm. As Lizzo said earlier in the day, "There's a difference between being sexual, and being sexualized… and there's nothing wrong with being sexual." The vocalist's smile wasn't the only thing infectious about this set, the disco-beats had me dancing in the pit (modestly of course, at least until I got out into the audience!) and excited to catch their show again.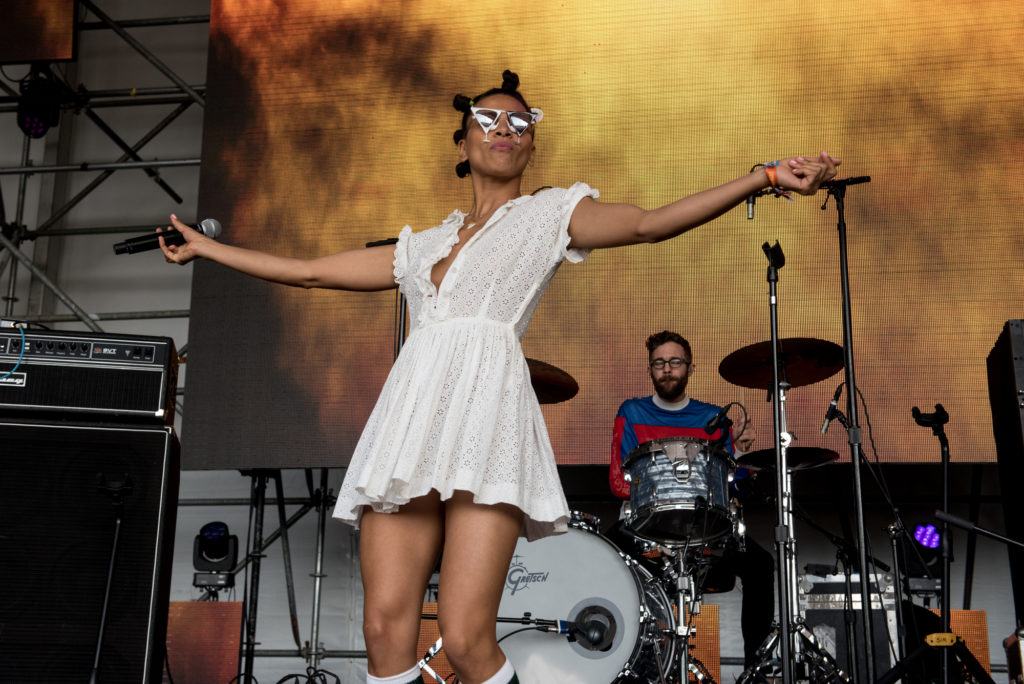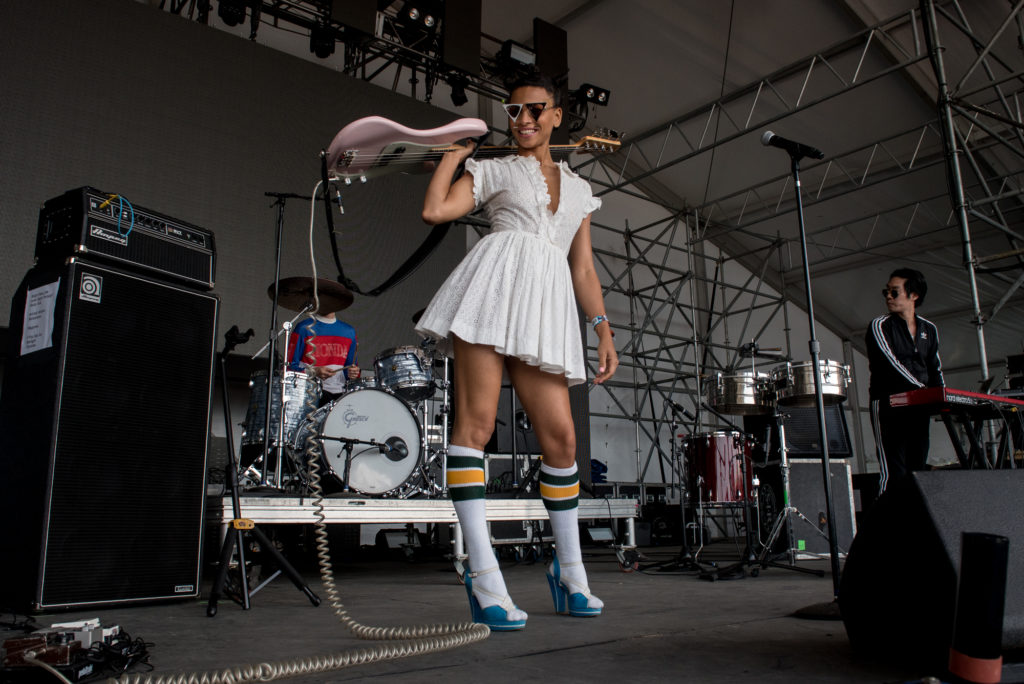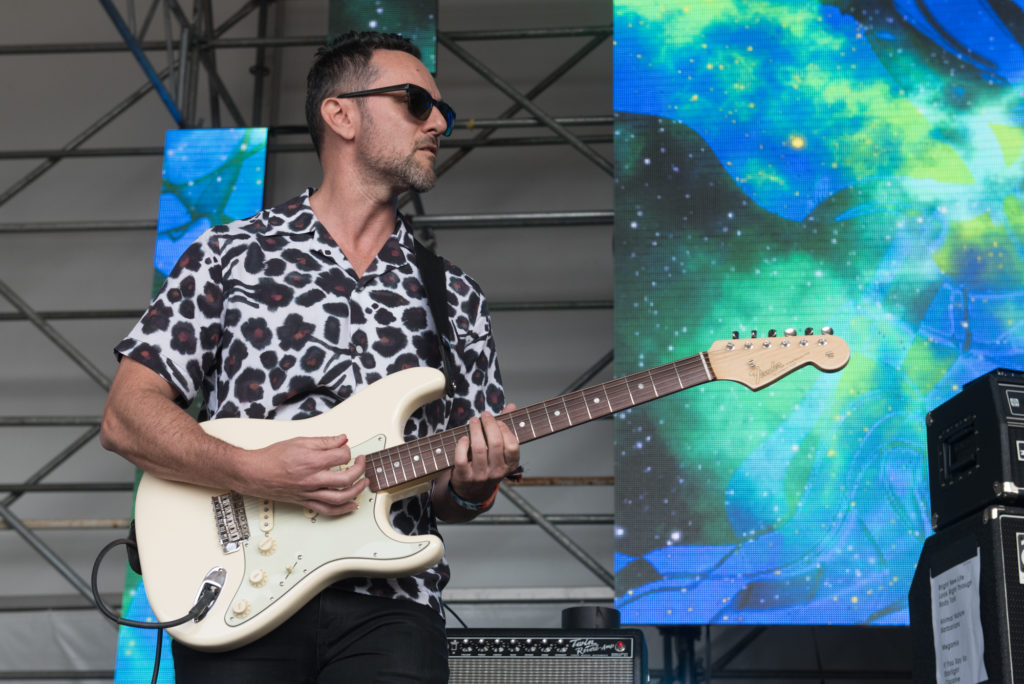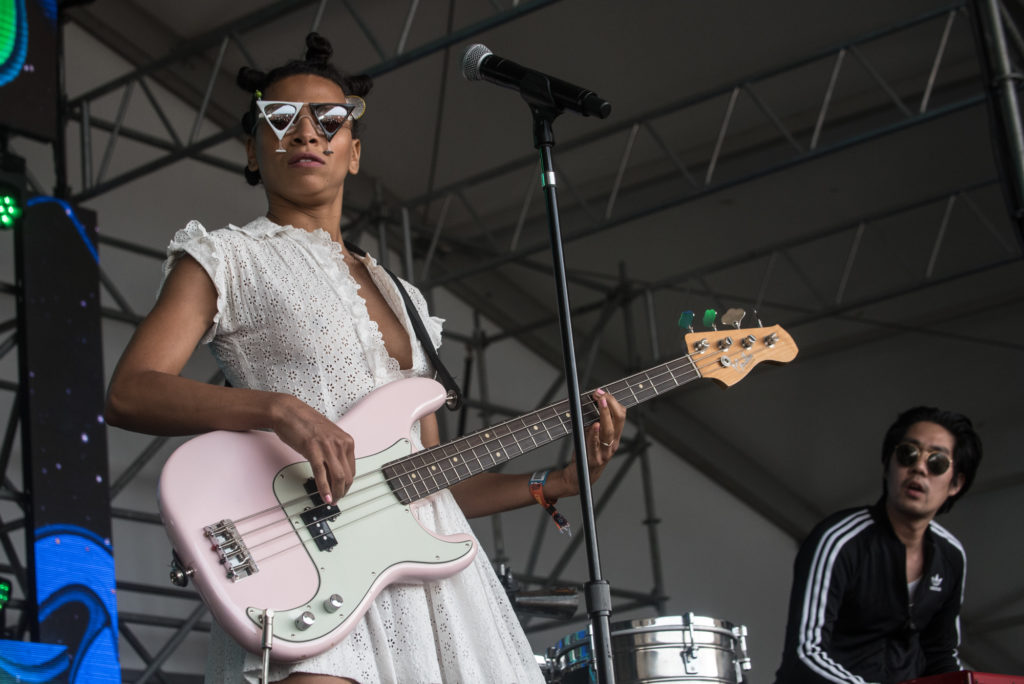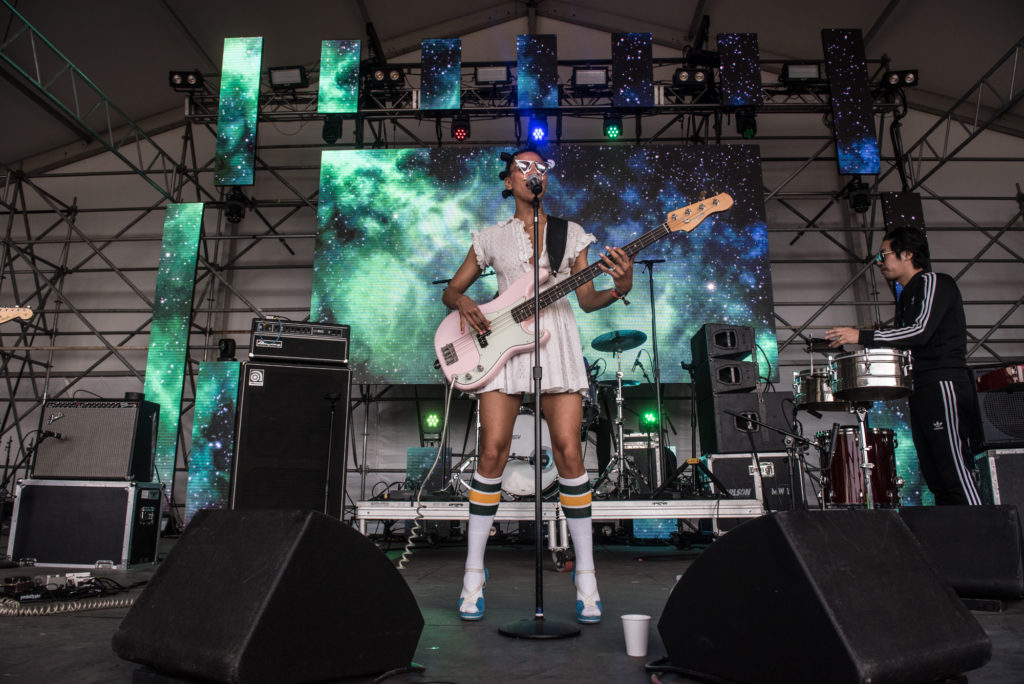 Magic Sword:
It's hard, as a band with no lyrics, to get and keep the audience's attention; especially when a music festival is going on all around and they have options for music literally right around the corner. Magic Sword tempers that by creating a bit of a spectacle. Fencing masks donning light strips and covered in cloaks added an air of mystery and fun to their look, but the ominous sage in white that graced the stage before the set began made you wonder what was going to happen. It was all just a show, but set up an expectation of wonder that made their set worth sitting (or standing or dancing) through. They also may have had a person walk through the crowd handing out plastic light sabers just for giggles that made for some great photos (also, a very stealthy move on their part). I tip my hat to the three-piece band that knows how to create a stage show without saying a word.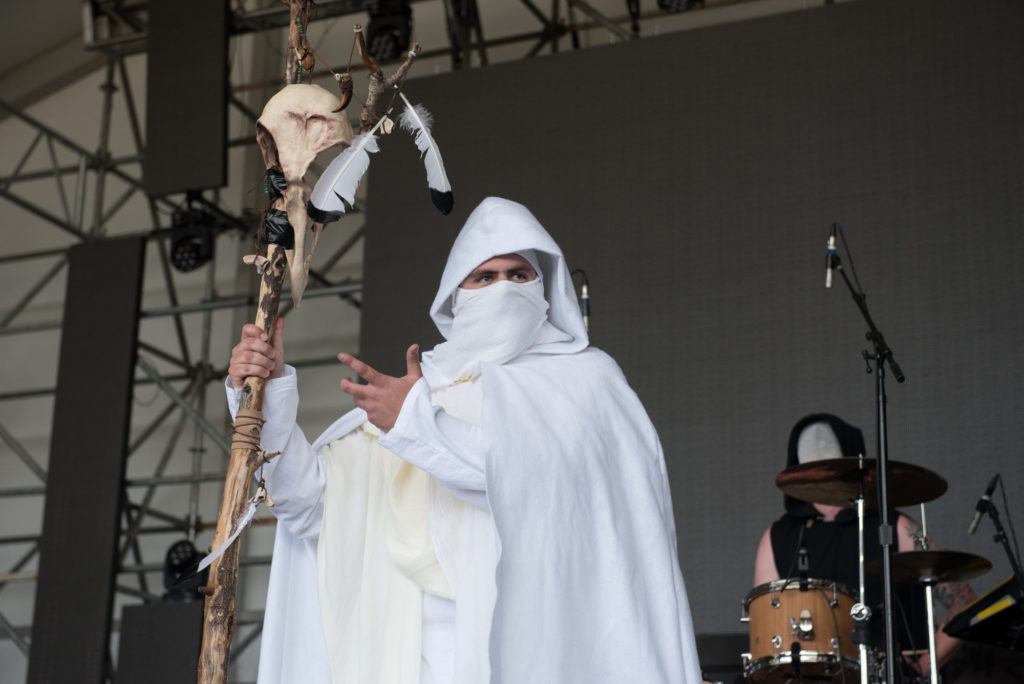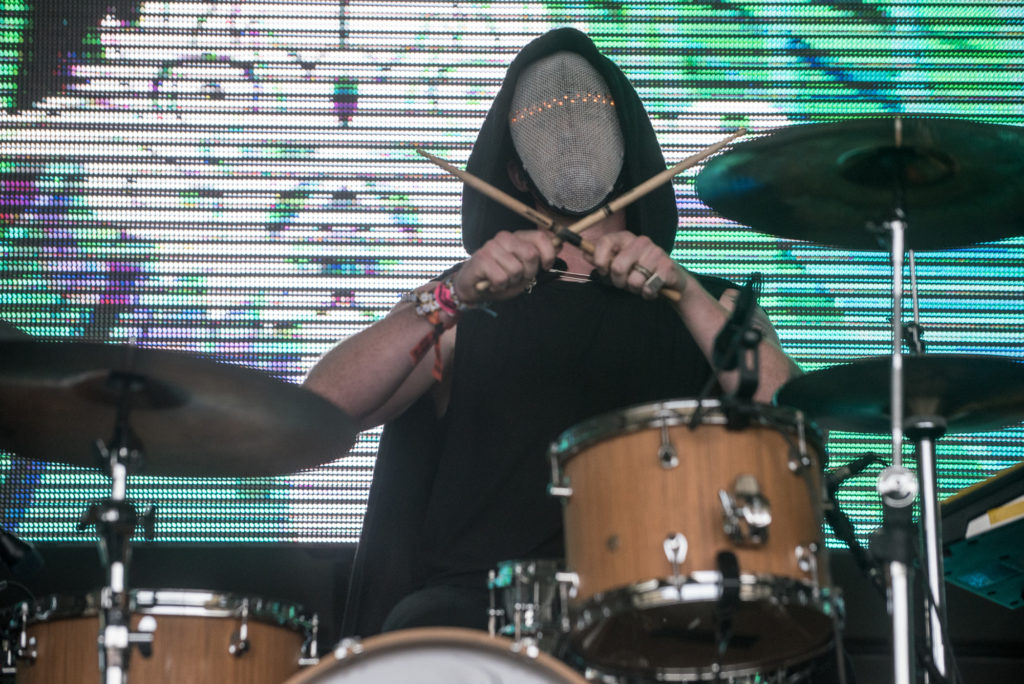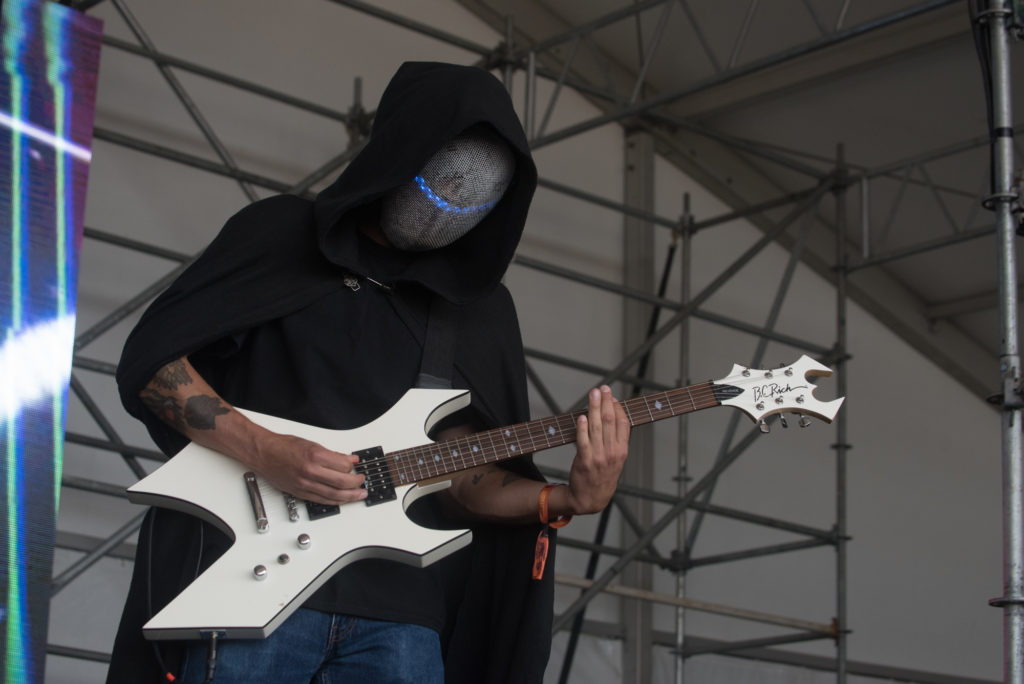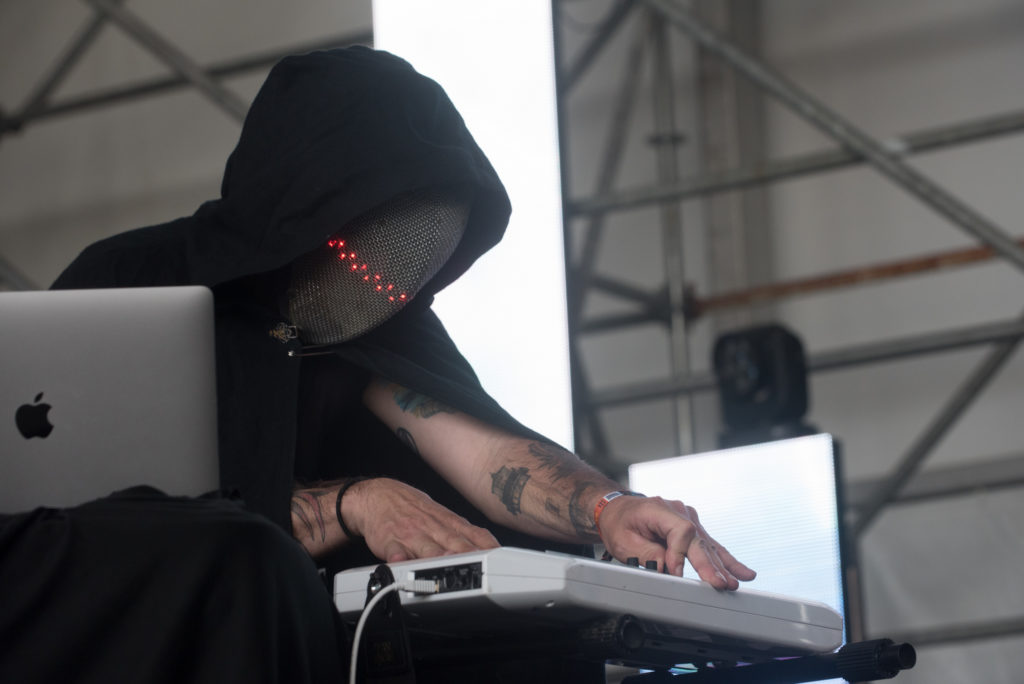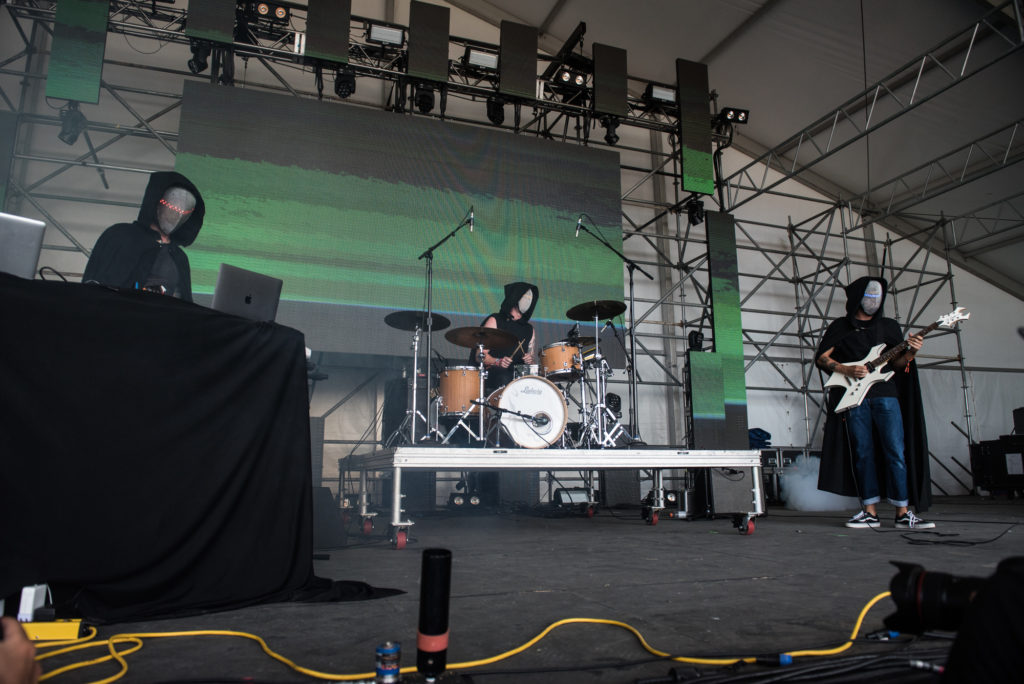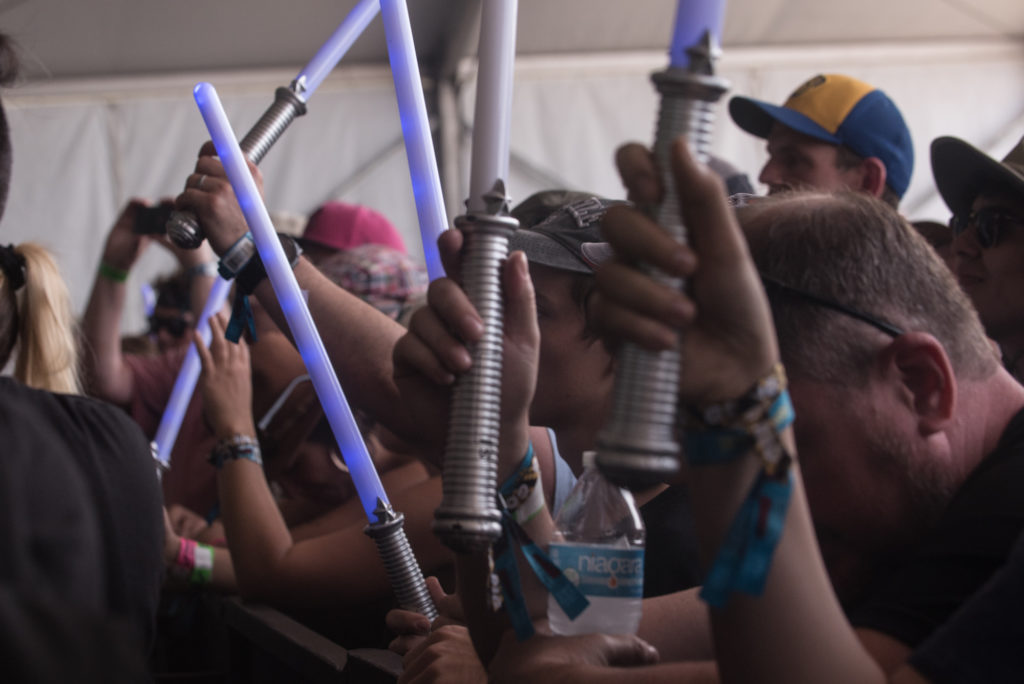 White Reaper:
These guys were insane. I knew they'd visited KEXP studios a little while back since the very talented TIG photographer Brady was there to witness it and capture they're craziness. She was stoked on them so I figured I better find out what the hullabaloo was all about. The lead singer, oddly, reminded me of Freddy Mercury but that was probably the entertainment value of his stage presence and that sweet sweet mustache. With the keyboardist mainly settling in as the hype man (he would not. stop. jumping.) and the bassist taking every opportunity to get as close to the crowd as possible (standing on monitors, walking out onto the speakers and general bass-player shenanigans to get everyone riled up), you had a plethora of fun things to watch as they fellas rocked their own socks off much less the rest of the crowd. While their music didn't move beyond "this is so fun!" for me and I may not want to run out and buy their album but I would highly recommend their live show, you might just discover your next favorite band.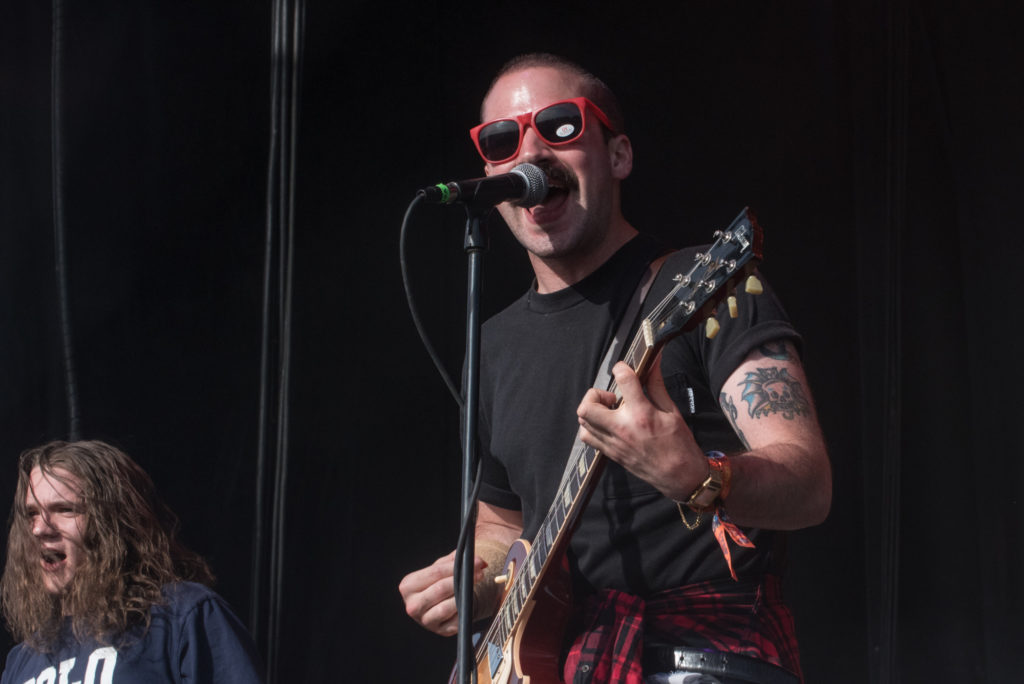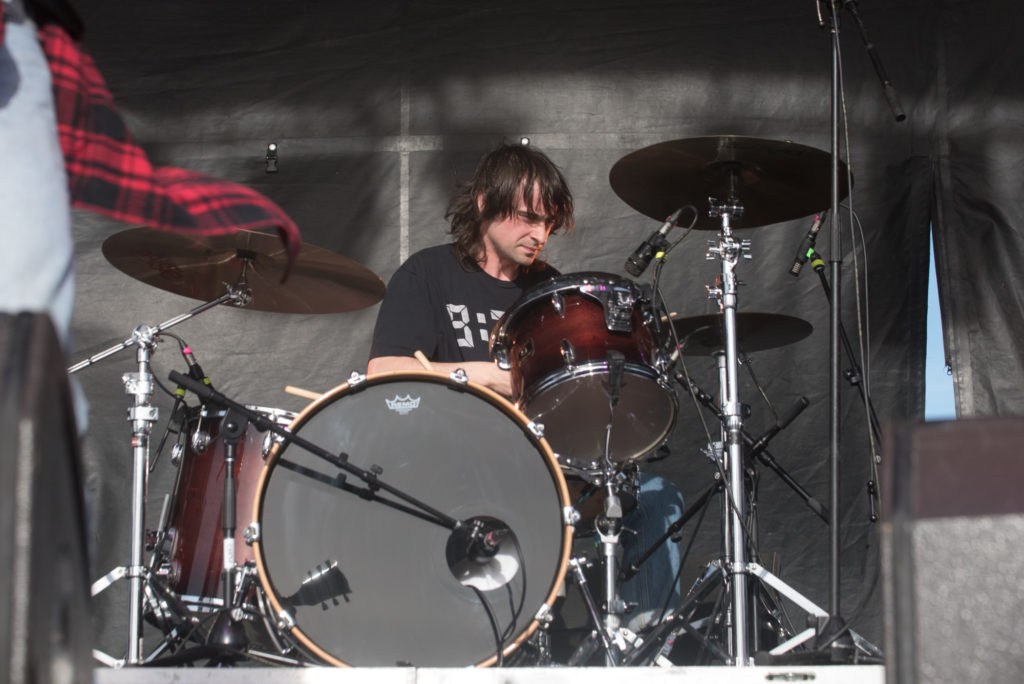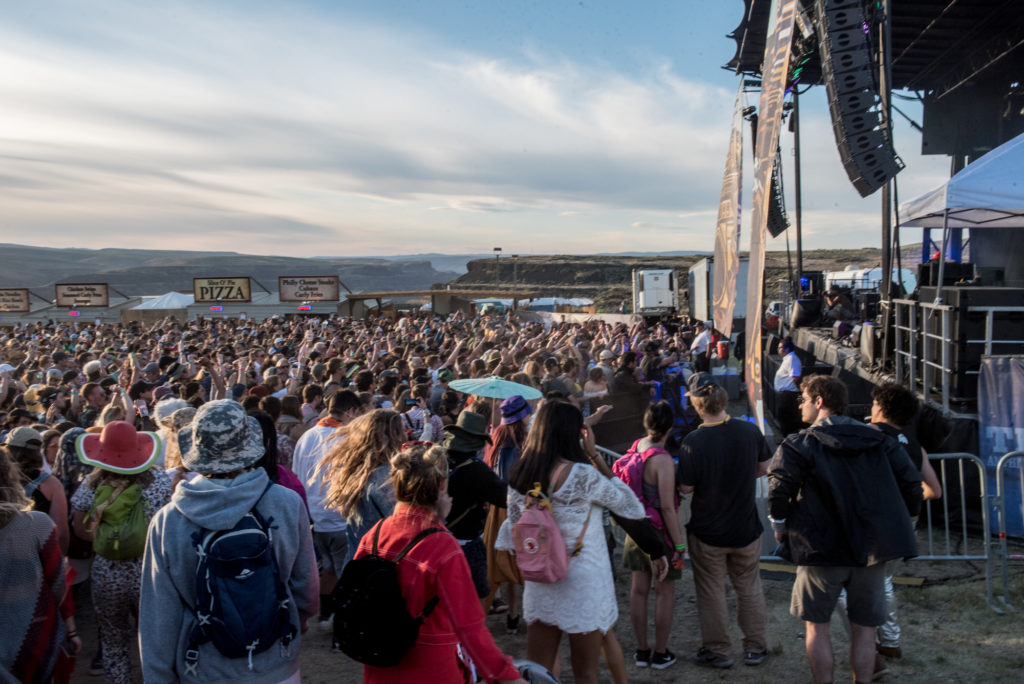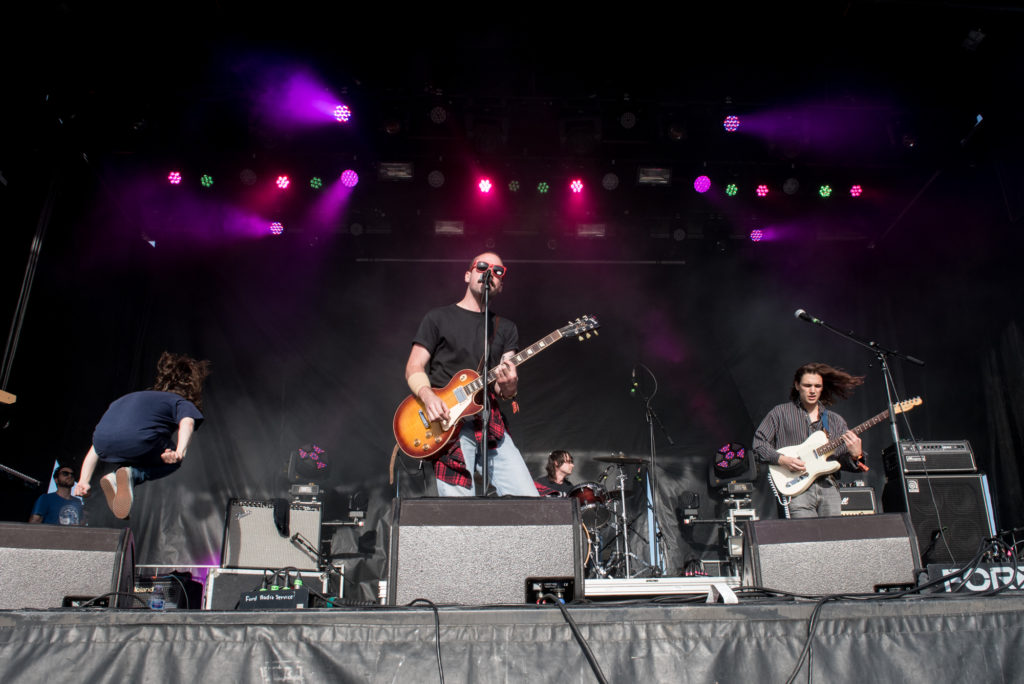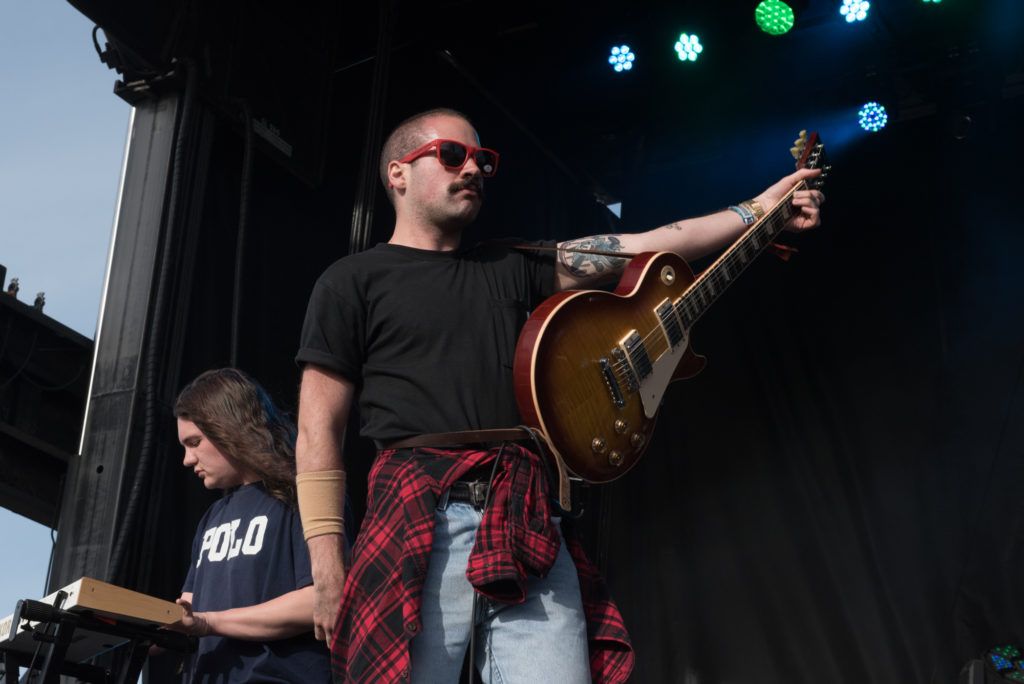 Shakey Graves:
I caught Shakey Graves set because sometimes it's nice to see an "old friend". I saw him perform (I believe it was just him?) at SXSW a few years ago and knew he'd be worth seeing again. Since then I've watched several of his performances. Again, while he may not entice me to throw down some bills for a record, I love introducing him to other people by way of festivals or shows. Especially now that his live show has evolved to something much more interactive and he's a lot more at least in front of an audience. Actually, he really gets into it. Check out the photos and you'll see what I mean. He had quite the throng of of people gathering as his set wore on, and that's when you know it's a good show. As people pass by they can't help but stop, watch for a few and then join the rest of the fans.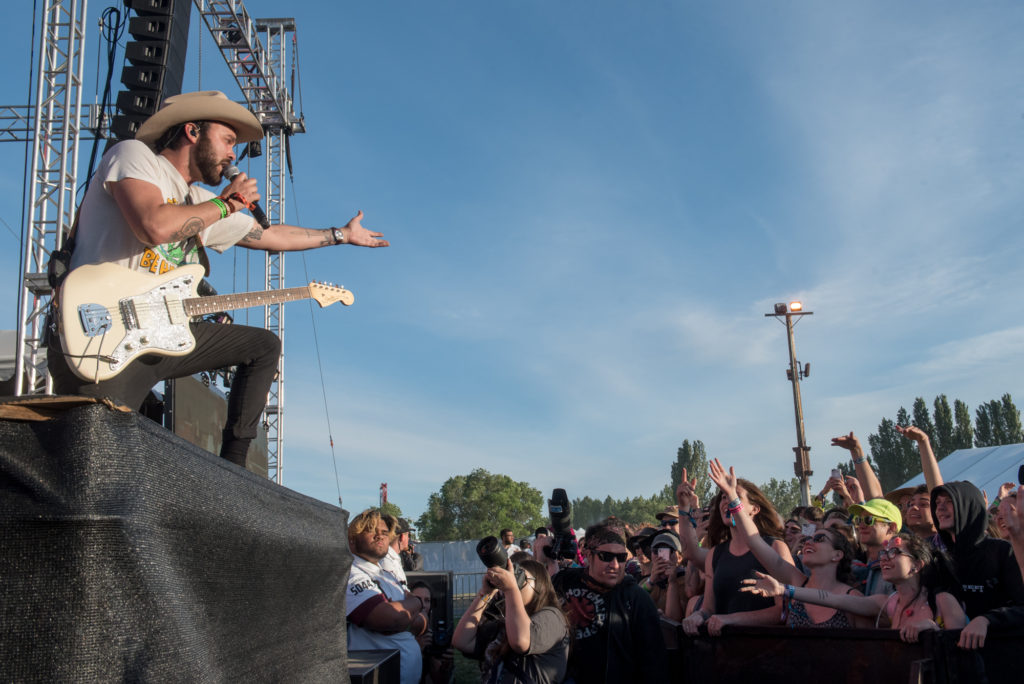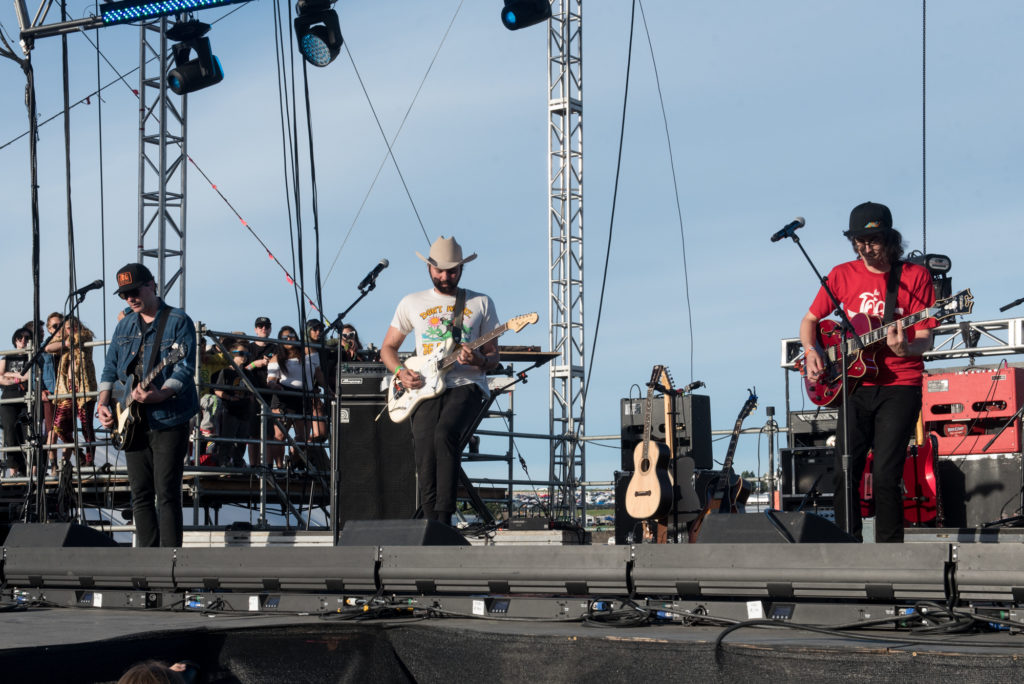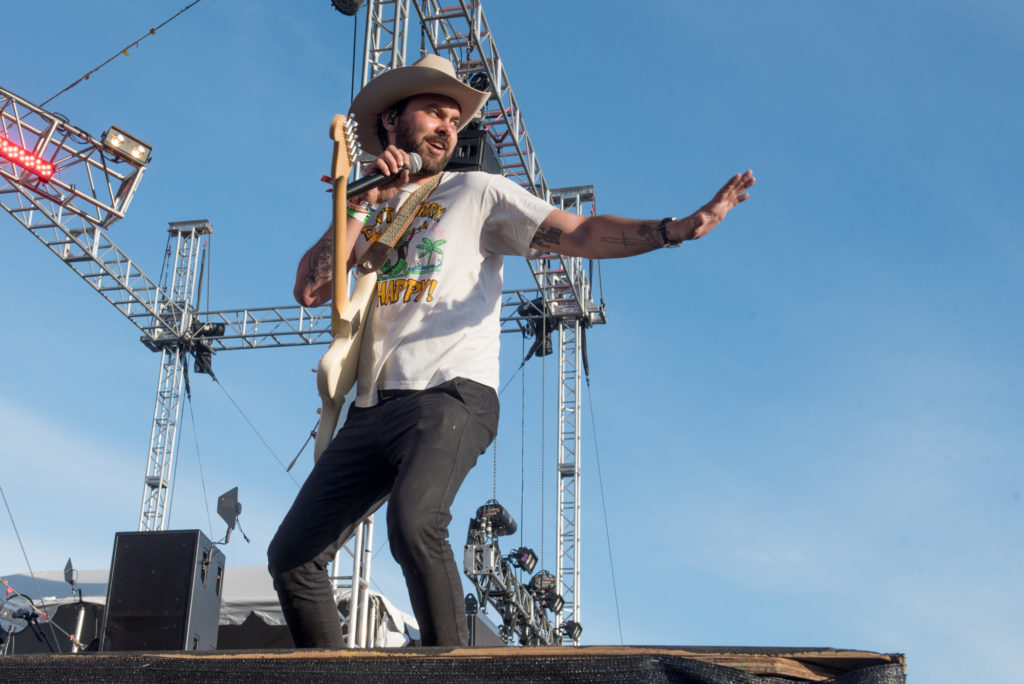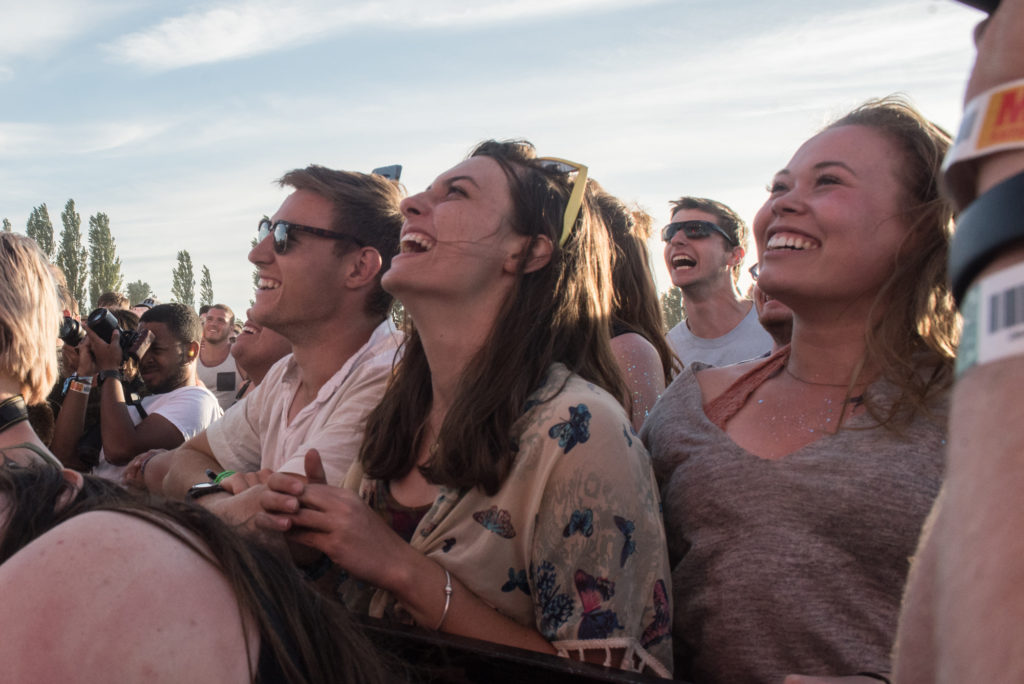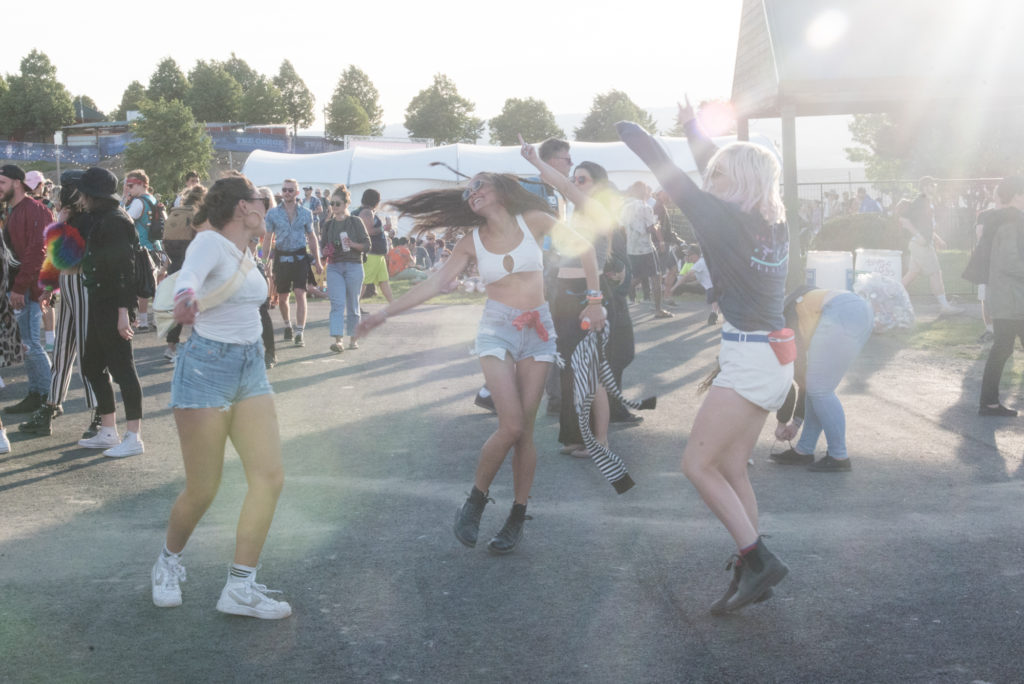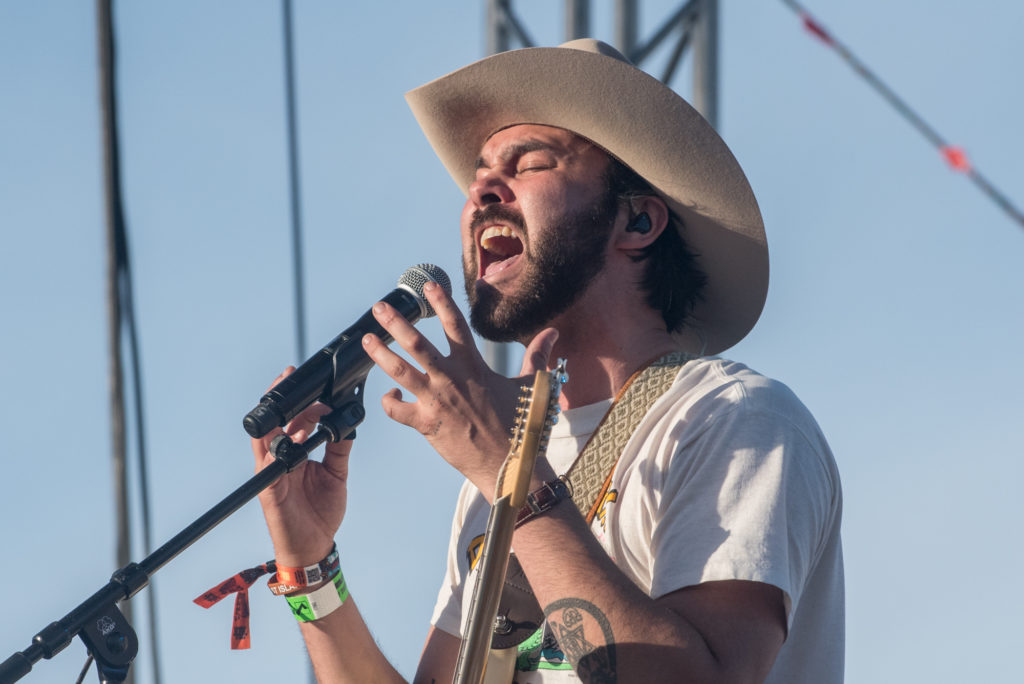 Pedro the Lion:
I'll be biased on this one. Dave Bazan has been a favorite of mine for a very long time. His melodies and lyrics are forlorn, his stage shows aren't immediately enthralling and he loves to tell stories… but the following he's cultivated over the years is incredibly impressive and he favors small house shows to big festivals like Sasquatch. So if you saw his set and quickly moved on or aren't really hearing much about it from other outlets, that's probably why. My suggestion is to give it another go in a different setting, like the next time he performs at The Neptune, in a house or anywhere else near you. His is a contemplative and more thoughtful kind of experience than a raucous, grab you by the ear kind of performance. That being said, he definitely played a heavier set with drummer and guitarist in tow and his lighting was incredible (I mean, check out those photos!) and he had a huge crowd for a Saturday evening of a music festival. I loved it.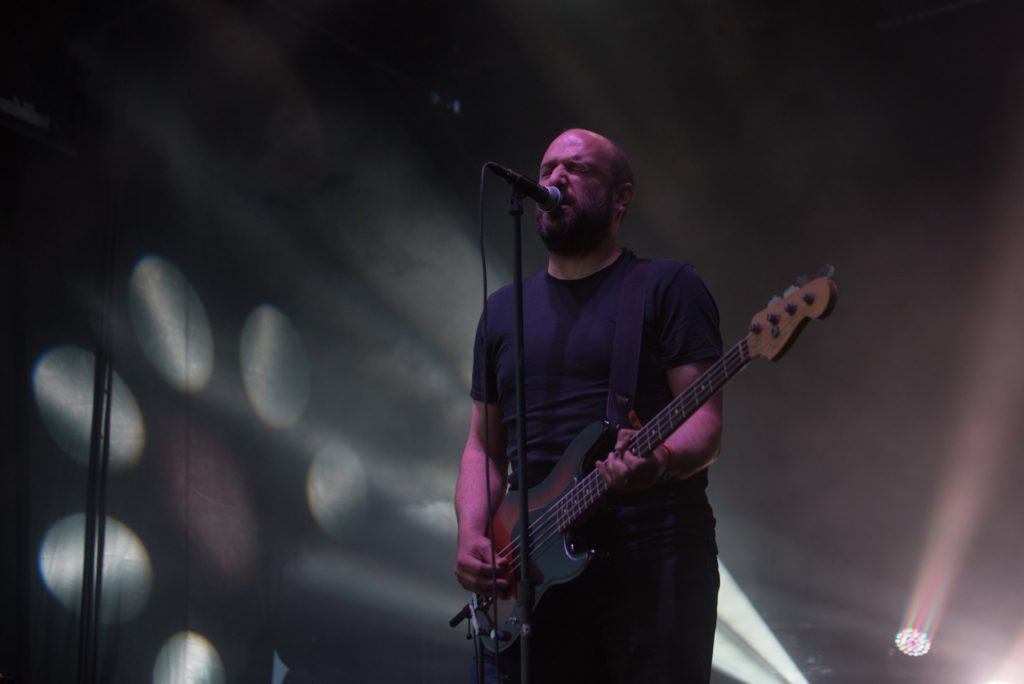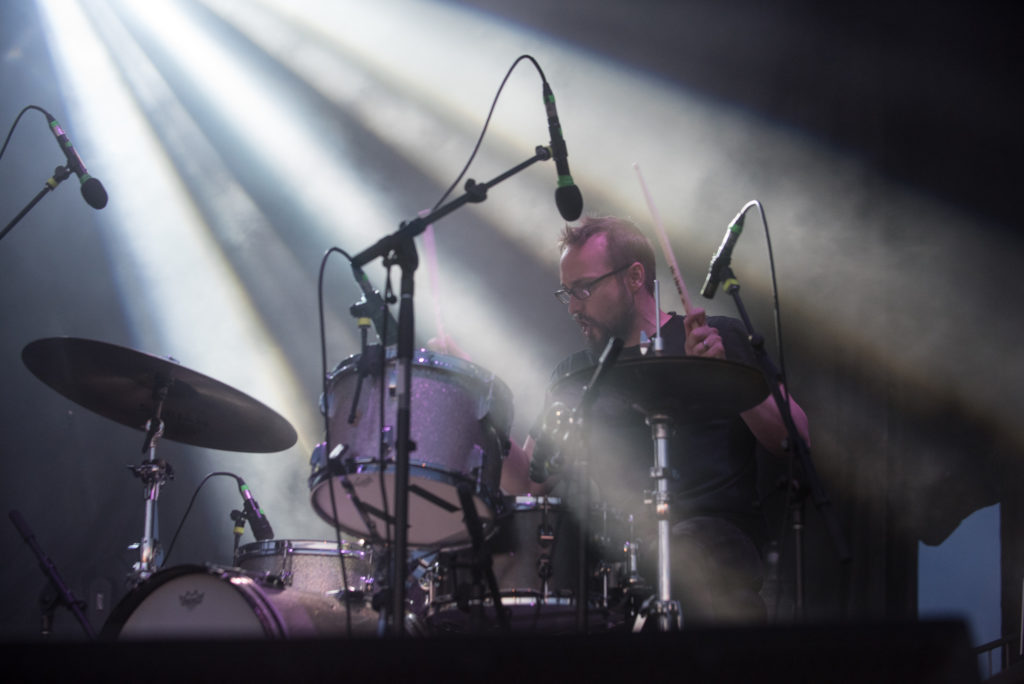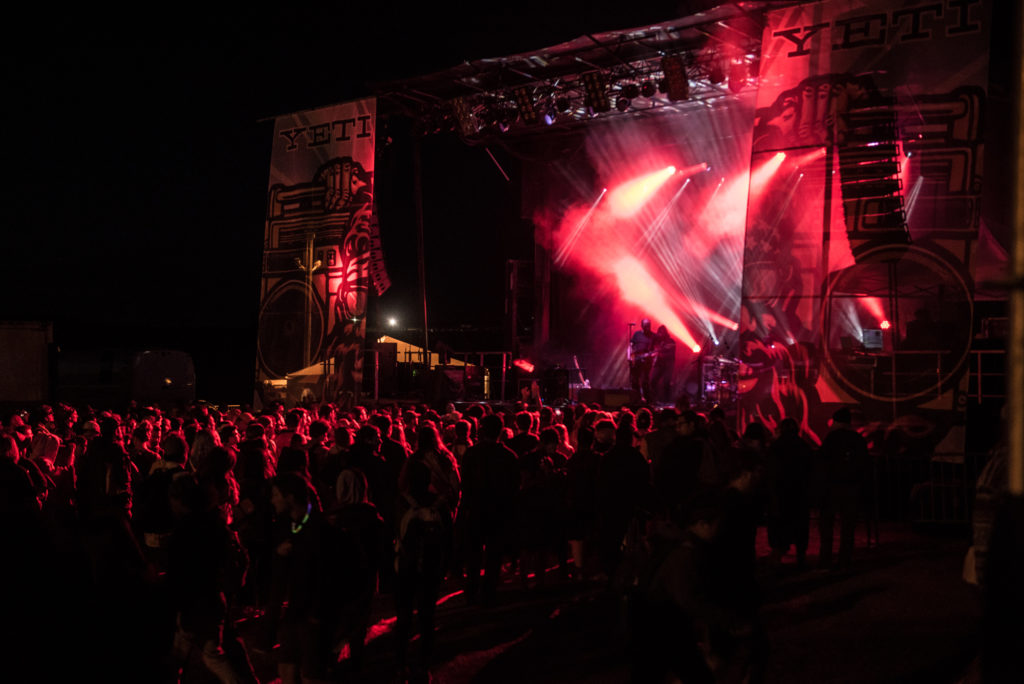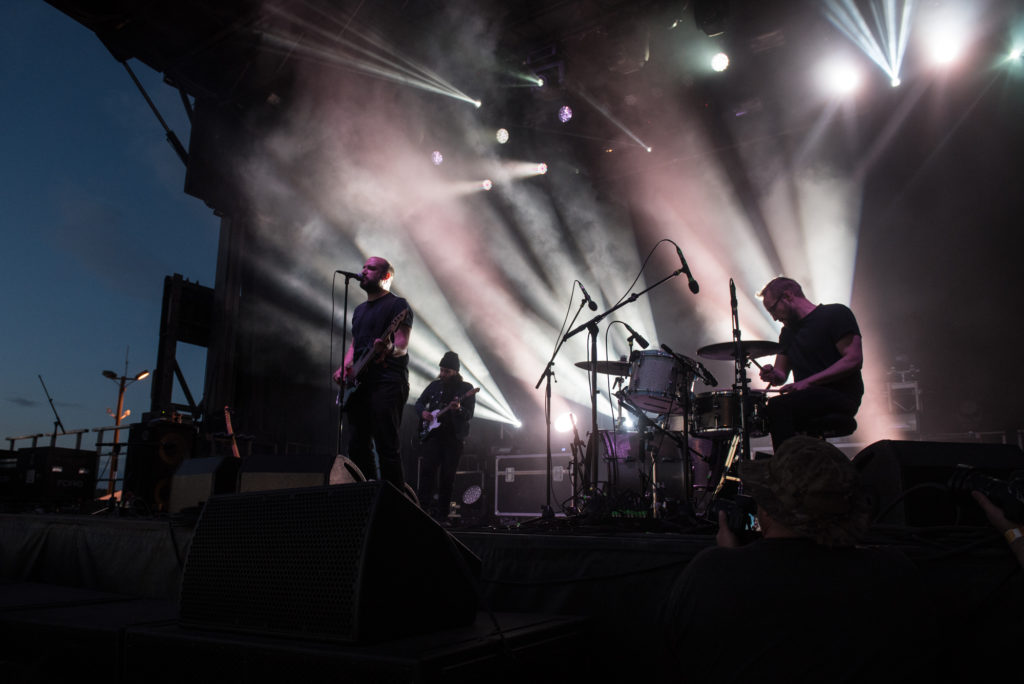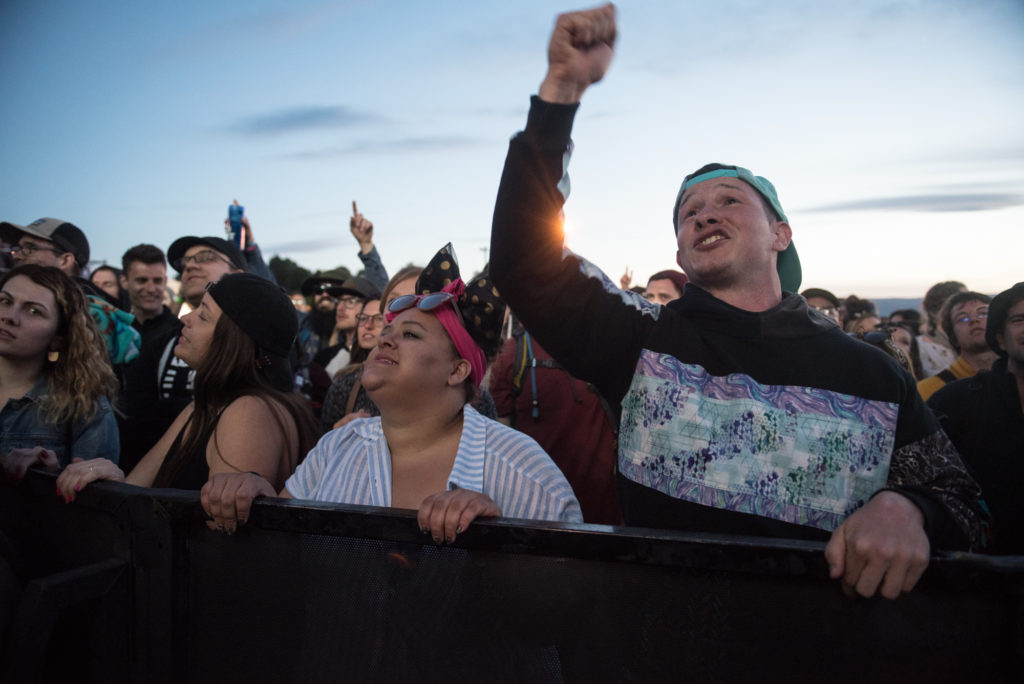 Tv on the Radio:
There were a lot of eager fans both inside and outside the press room waiting for this set. I have to admit, I was tentative. I've not been a huge fan (or dissenter) of this band. They've remained on my periphery and I was ok with that. Sometimes you just have to let some popular stuff fall by the wayside to make room for all the other things making their way to your ears. I may have to change my tune as it were and check out their albums in a time of quiet contemplation. I was swept up in their show despite it's splashiness kept to a minimum with interesting lighting leading the way. The performers simply let the music be the star of the set and I was glad for it. Ominous blue lights with the occasional reprieve to white set the tone for the songs and I dug it.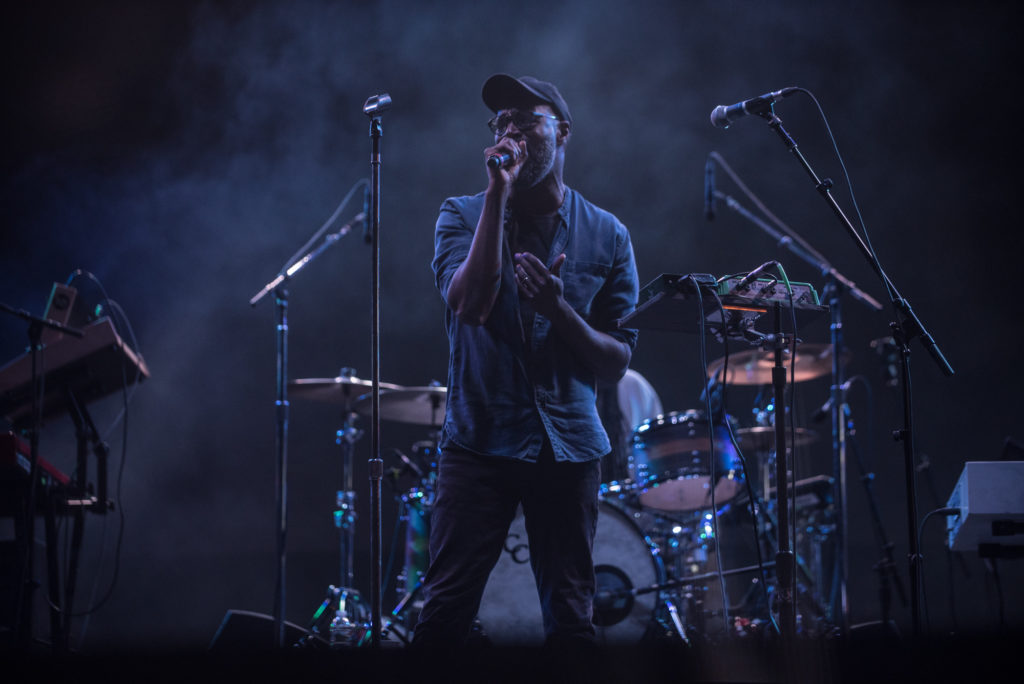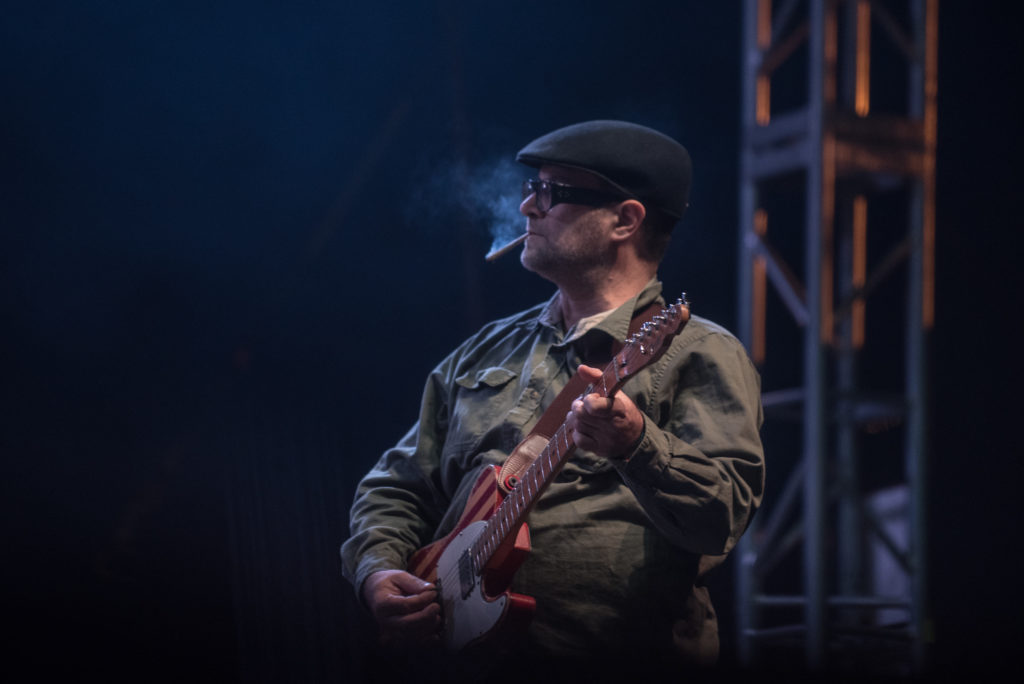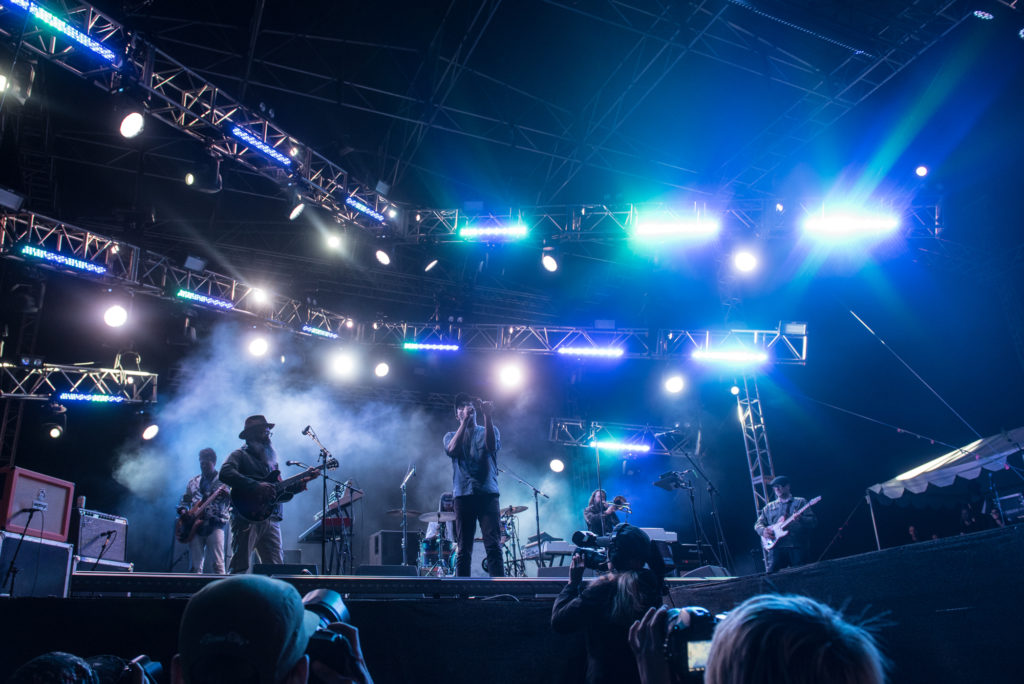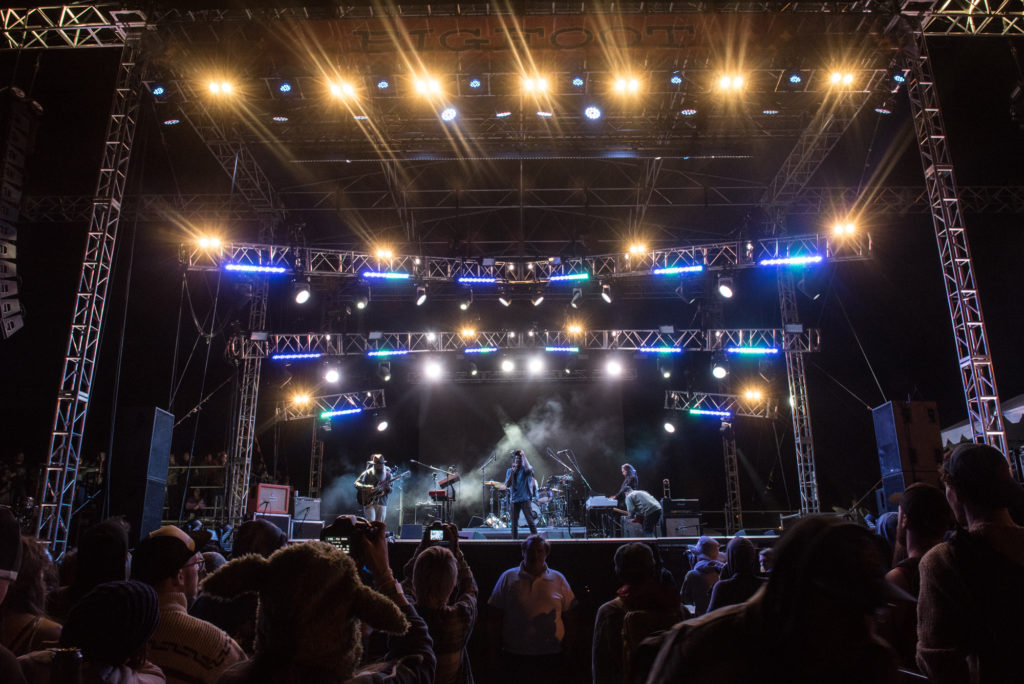 Modest Mouse:
I wasn't sure what to expect for this performance. They had a coveted spot, Saturday night headlining, but if other shows I'd seen in the last… 5-10 years were any indication, I wasn't holding up much hope that I'd be blown away. I'll say this, their music still holds up, I still love it. I've been a pretty big fan for ages and ages and I will never get tired of Isaac Brock's droning, yet soothing, voice working its way through metaphor after metaphor backed by melodies that stick in your brain for days after. To that end, I enjoyed the set. I sat back at the edge of the Gorge's bowl allowing myself to soak in the nostalgia, the hometown love (even though they've relocated to Portland) and the fun relaxed atmosphere that they always bring. I wasn't disappointed because I knew it wasn't going to be anything spectacular… it was familiar and sweet and it was a nice way to end a long hot Saturday of music.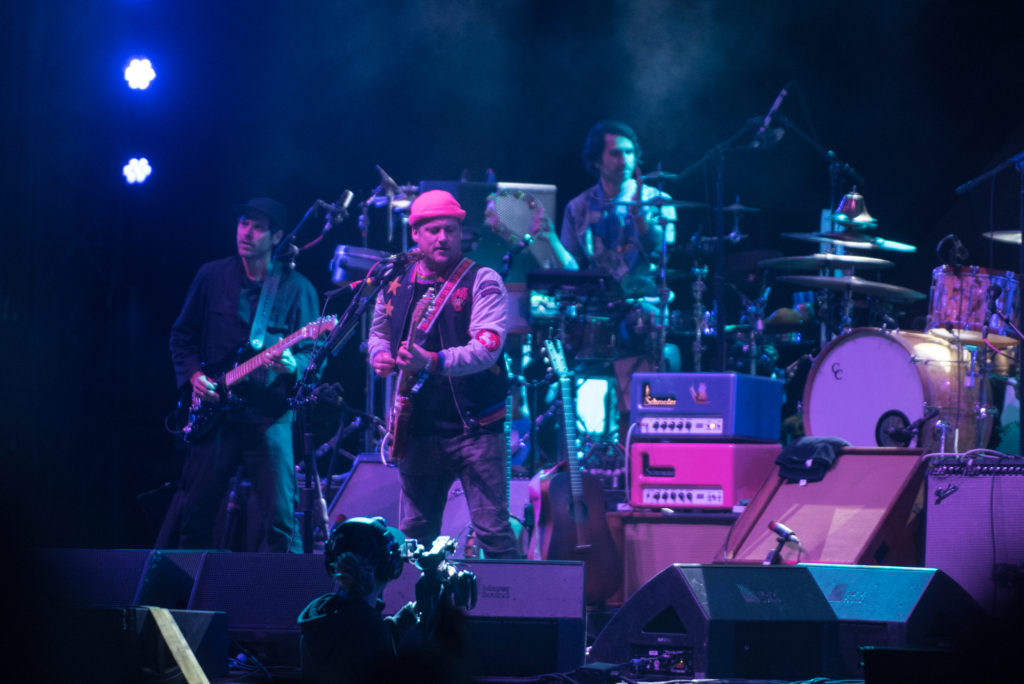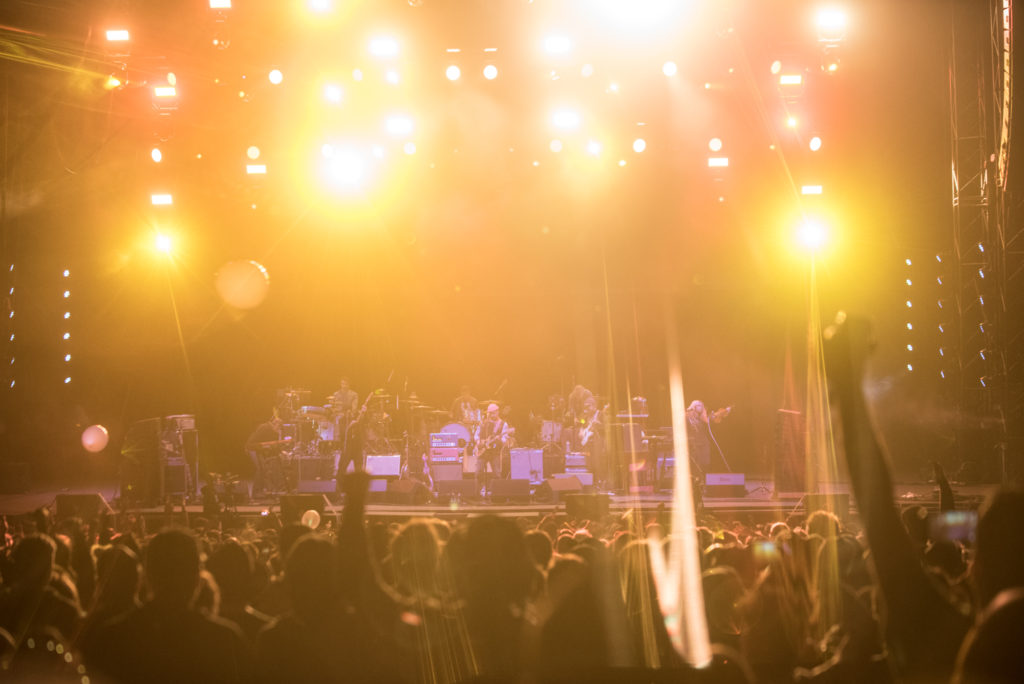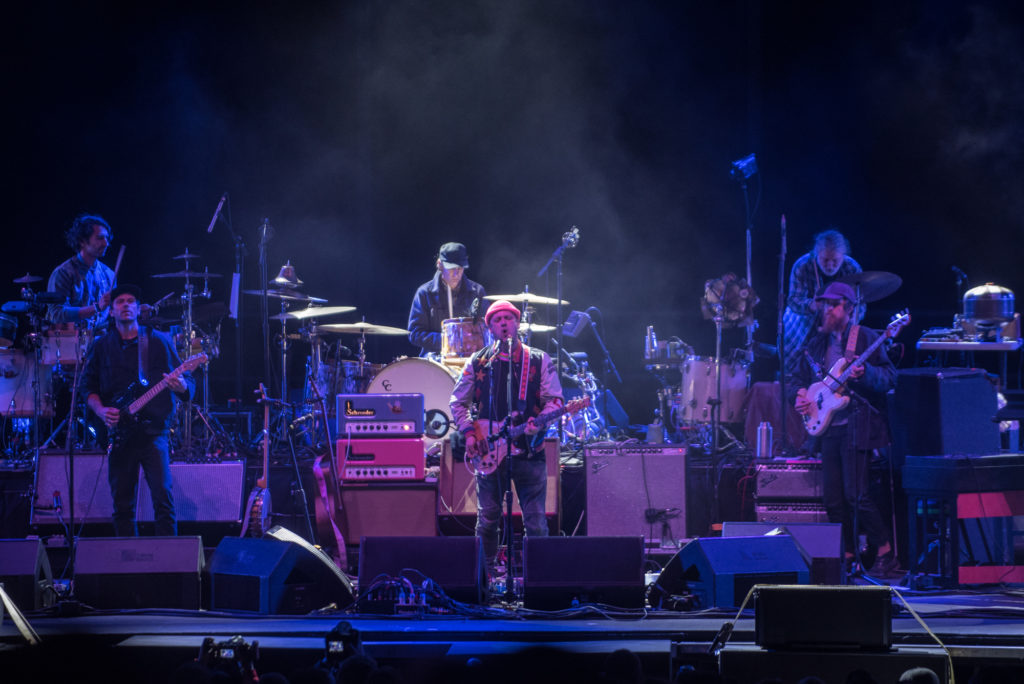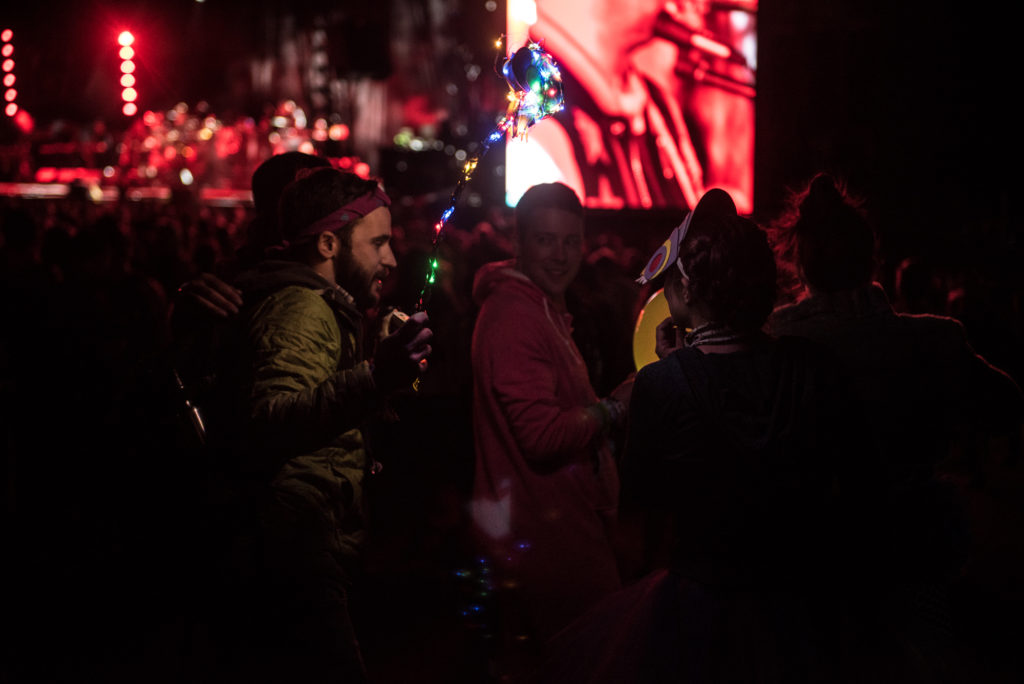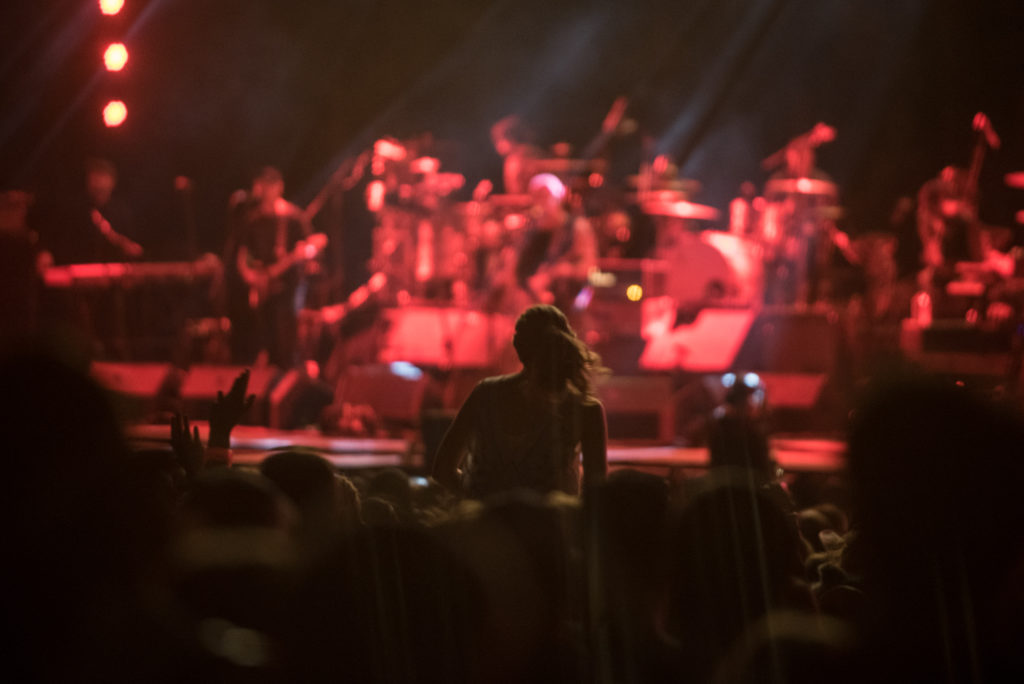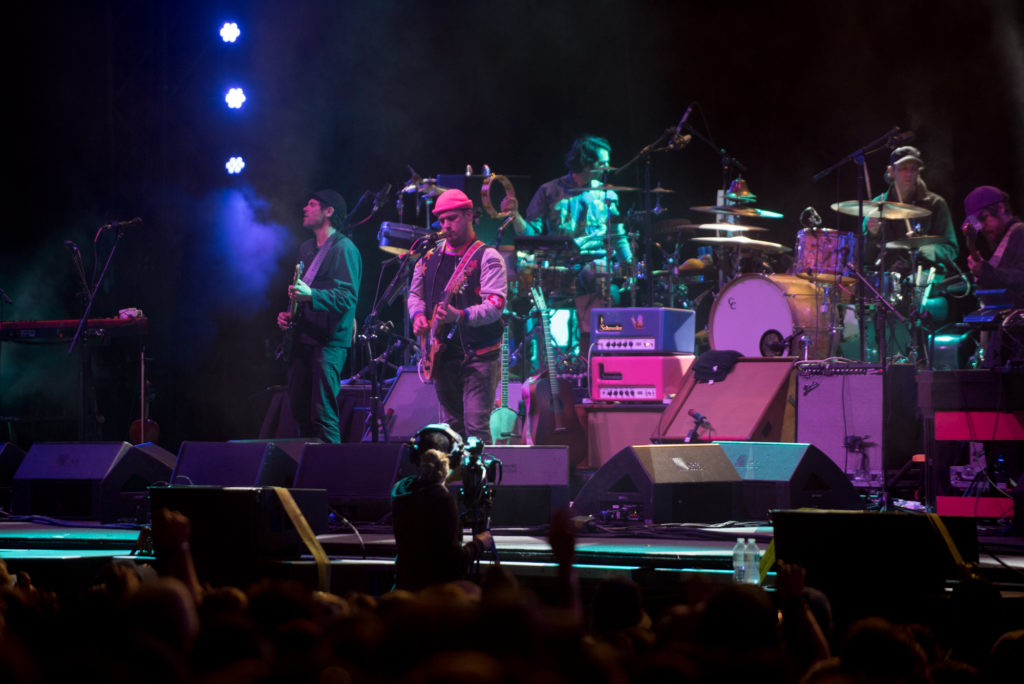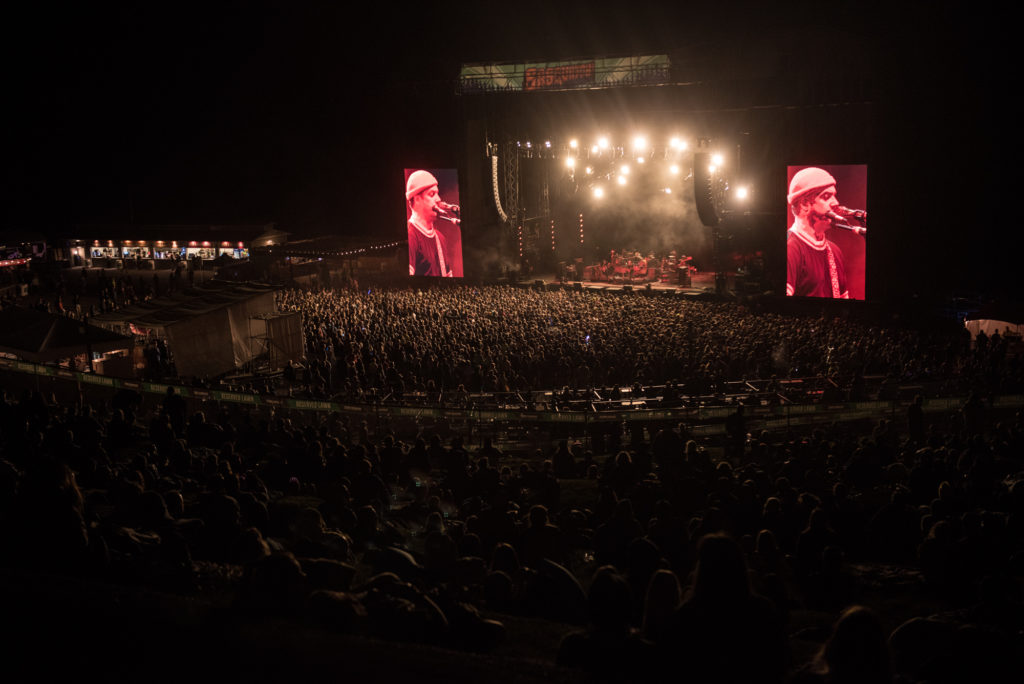 Save