Moments after the Scarypoolparty tour bus pulled into the Neptune a construction worker's bulldozer hit a gas line forcing everyone to vacate the area on Monday October 14th, 2019. Relocating the show to The Showbox at the market with limited equipment meant the band would lay low for the night as Alejandro Aranda (Scarypoolparty) played a solo acoustic set. The band's bassist Maxx Diaz entertained the crowd in the extended break while Aranda waited for remaining guests to arrive. Aranda jokingly pointed out that booking Monday shows has its perks as it was relatively easy to reschedule. The smooth turnaround is credited to Aranda's manager Johnathan Shank of Hollywood Records and the quick Showbox staff.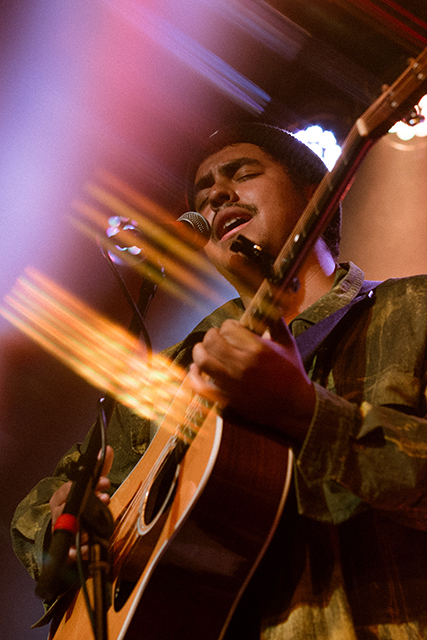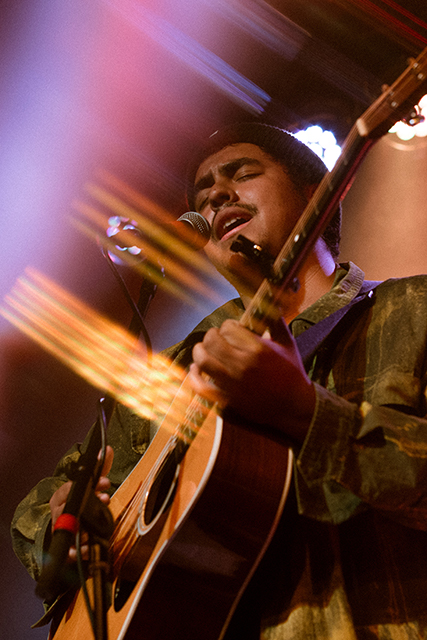 I met Alejandro at his first ever show when he opened for Lumbercat at The Study Hollywood in Hollywood, CA July 2017. I was touring with Lumbercat at the time and otherwise too young to enter the venue. I remember sitting with my buddies near the back as Alejandro set up his M-Audio keystation and guitar. He opened with a finger-picking original which immediately got everyone's attention. Jaws left on the floor and eyes glued to the power on stage, I picked up my jaw and knew I needed to shoot his set as an excuse to approach him after. Its always a special time as a photographer knowing I'm capturing moments of great art being created in front of my lens.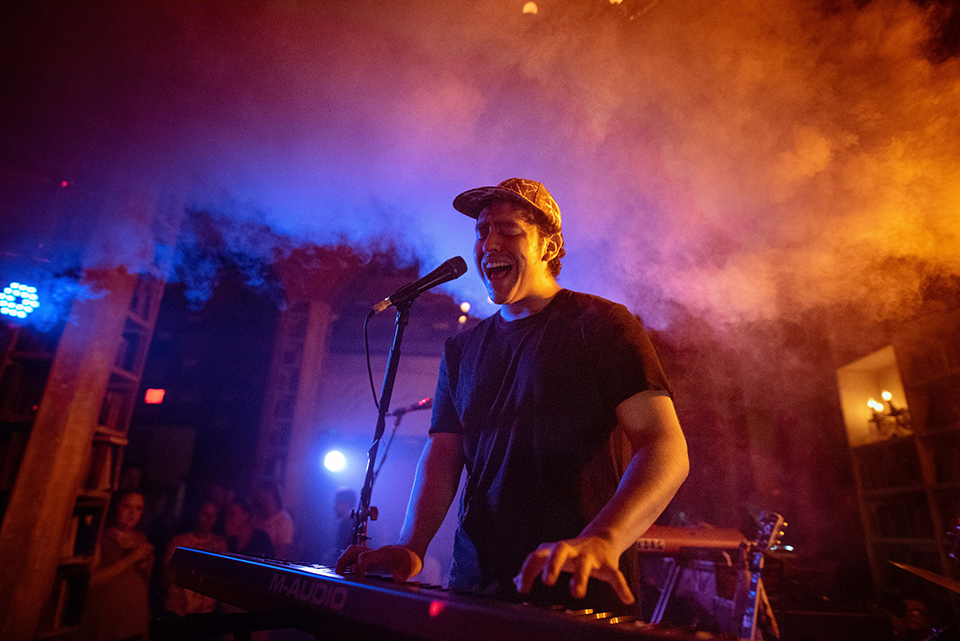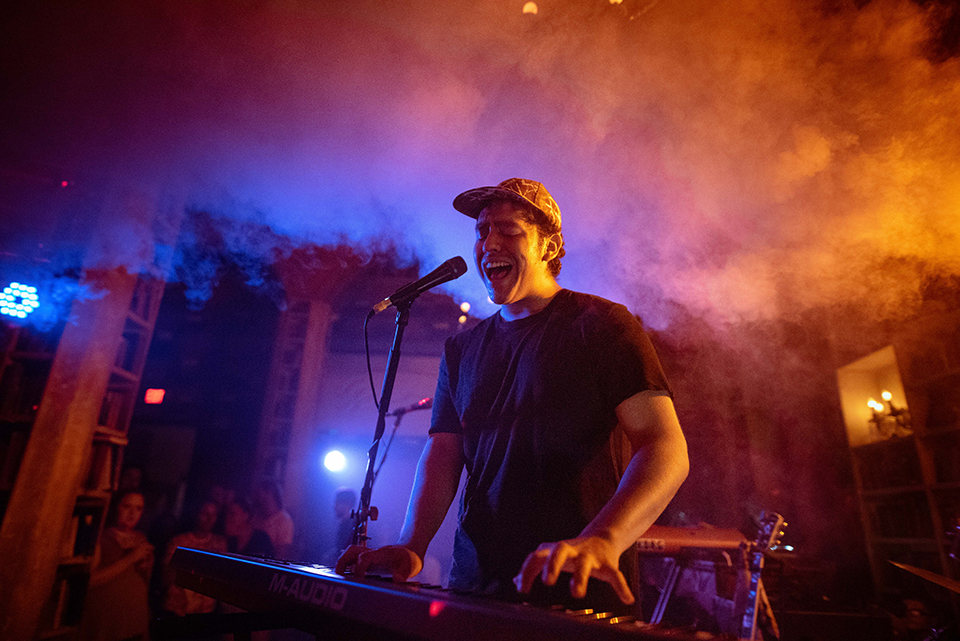 It was such a treat to experience an acoustic set from him as it threw me back to the first time I heard him play. In two years, Aranda has gone from opening sets to selling out a headlining tour. You can read all about his speedy come up anywhere on the internet, I just wanted to highlight how genuine this guy is. He has and can't not stay true to himself. It makes me extremely happy to know that he has pursued sharing his talent and continues. His music can be found anywhere you stream under the name Scarypoolparty. Check out his latest song DIAMONDS and music video. Follow him on Instagram, Twitter, and YouTube to see some rad photos by his tour photographer Joey Tortuga, updates on music releases and unique videos.