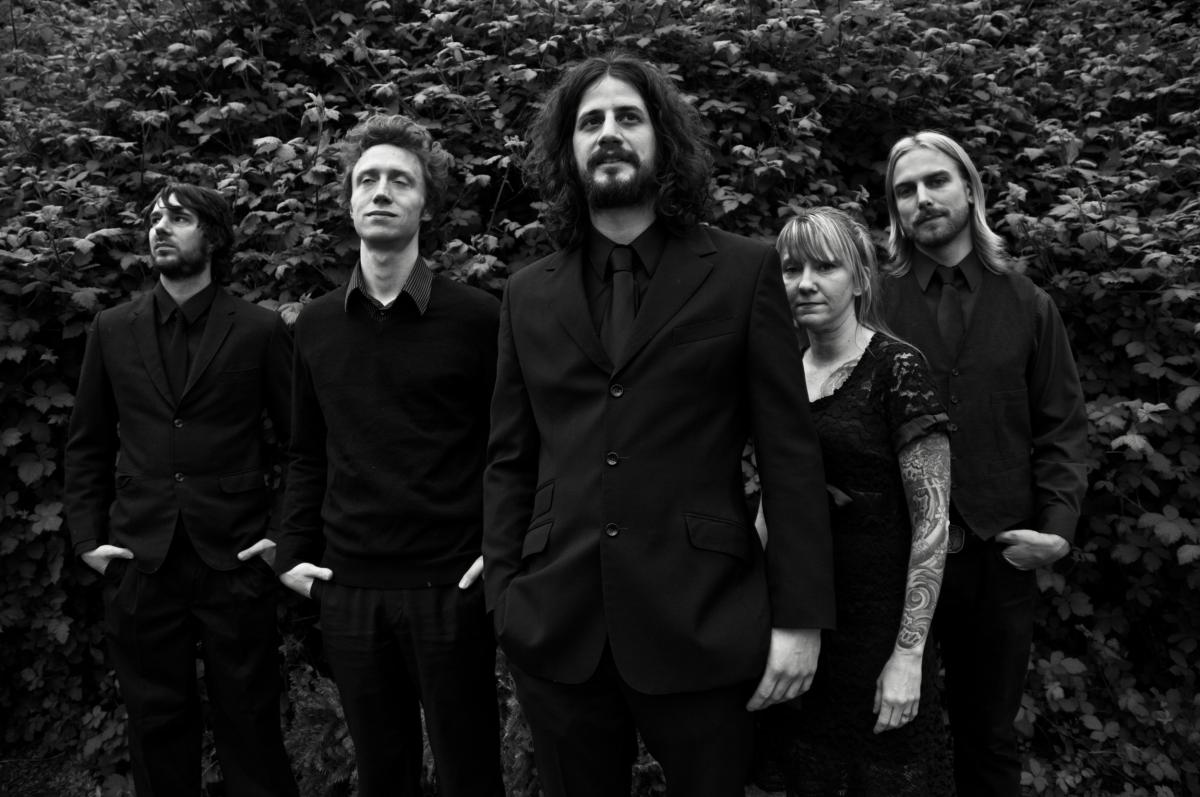 Tonight is a three band deep jubilee of American self-expression as smart and intimate as a poem by Walt Whitman, and as big and overflowing with talent as a Seattle Carter Family.
The Tractor hosts See Me River's album release for The One That Got A Wake, their latest and best album so far. They're middle in the bill, but SMR's latest songs (among the best: "A Drink To The Kids," "Pasithea Will Try," and scopious character study and album opener "Heroine") are more ample in composition and have a flux in both lyrical insights and musical twists than ever. If you've often been blown away by the majestic pull and sweep of the Kerry Zettel and his dark-garbed collective of players' performances live but have been waiting for less minimalist and doomy undertones, the bracing, sobering wake up call of The One That Got A Wake will be the one that sucks you in. Check out the new songs and see for yourself, and I bet you'll be walking away with a copy tonight.
Grand Archives are headlining, and I still hold to my somewhat minority assertion that their previous album, Keep In Mind Frankenstein, is a beautiful dark horse of from-the-gut Seattle-icana among a stampede of posing and precious evergreen indie pop. Chucking out the genre boundaries that make a lot of current bands want to be liked, "Topsy's Revenge" and "Oslo Novelist" feature both adept storytelling, real singing, and experimental details found when a band stretches itself. Perhaps too ambitious for those who don't want to stray from the mellow mob vibe ("Can we do this?"), Grand Archives might have overestimated the time most critics put into the actual listening of records.
Opening is Jenn Ghetto, in the guise of S. Ghetto is a vulnerable-sounding, if often pissed-off songwriter ("Did she just say that?") whose urgency transcends the bedroom dirge of like-sounding bands. Ghetto is one of the players in legendary Carissa's Wierd, and uses her "S." as a more confidential platform for songs about betrayal and need that are definitely unsnug.
Three dusky, kind of blue, but definitely delightful indie rock bands to see back to back tonight. Definitely my pick for the evening.
{See Me River photo by Kyle Johnson}