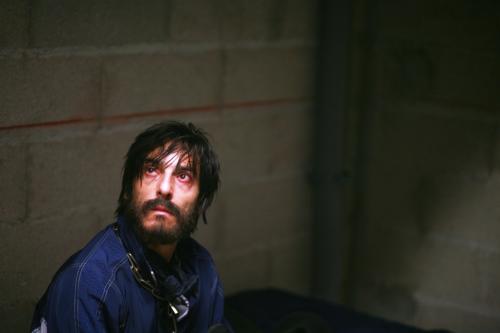 I try to avoid using the phrase "taut thriller" but if any movie has earned that label, it's Rapt.
This glossy French film focuses on Stanislas Graff, a filthy rich CEO who gets kidnapped for ransom. The first demand is sent with one of Stanislas fingers and a request for $50 million, or more body parts will follow.
While the board of directors decides whether or not they want to pay to have him released, the story jumps between two months of torture at the hands of his captors, and his family disintegrating as scandalous news is leaked to the papers. Seems Mr. Graff had several mistresses and amassed huge gambling debts – some of which he used company money for.
This is one of those films where everyone has their own motive, and no one can be trusted. Beautifully acted and shot, it definitely had me on the edge of my seat until the end.
{Rapt screens at SIFF May 22, 4pm & May 23, 6:30pm at the Neptune, and again May 25 at The Admiral Theater, 9:30pm}