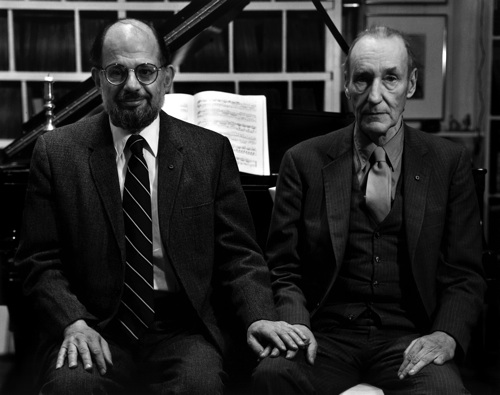 I'm a little ashamed to admit that prior to this documentary, the only thing I knew about William S. Burroughs was that he had written "Naked Lunch".
Taking you through a brief history of the Beat Generation, Director Yony Leyser paints an unwavering and fascinating portrait in William S Burroughs: A Man Within through film footage of the author (some with Allen Ginsberg and Andy Warhol), recordings, readings, and interviews with friends.
Celebs and musicians, including Peter Weller (who also narrates), David Cronenberg, John Waters, Gus Van Sant, Patti Smith, Iggy Pop, Thurston Moore, Jello Biafra and more cover what Burroughs meant to them – from his importance to the gay liberation movement to his later credit as "The Godfather of Punk".
After the film, I felt I had a more complete picture of a man whose legendary status as a writer and icon had made him seem almost untouchable. Burroughs was seemingly unaware of why he was famous, lived his life according to his own rules, and by all accounts, was someone who touched the lives of many personally, as well as with his writing.
If you're curious about him at all, I'd recommend this. It's good stuff, you guys.

{William S. Burroughs: A Man Within screens at SIFF June 10, 4pm at The Neptune and again June 12, 6:30pm at The Harvard Exit}