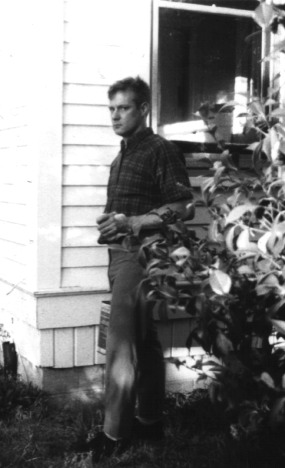 It's Tuesday, the sun is shining and, admit it, you're already counting down to the weekend.
If you're looking for a way to make the most of the sunny Northwest weather – roadtrip it down to Portland for a couple STELLAR benefit shows. Set the plans in motion now to have your weekend start a day early — head south to Portland Thursday afternoon and stay down in the land of tax-free shopping through the weekend.
I feel like these days whenever Calvin Johnson makes an appearance it is as Selector Dub Narcotic – a solo reggae DJ project of his. Obviously, as someone who isn't very fond of steel drums and island beats, I usually hold out for shows in which he performs things from his solo records or guest appearances with Doug Martsch (God Don't Make No Junk after all).
This Thursday evening, May 10th, is a benefit show for Portland's Backline with Calvin Johnson, Nathan Jr., Dump Truck. It is from 7pm to 11pm at Mississppi Pizza Co (3552 N. Mississippi in Portland).
Backline is a Portland-based, pro-choice nonprofit that promotes conversation, connection and support to woman in need.
The next night, Friday May 11th is the Thermals/Menomena show we told you about last week. Be a part of bringing music education to lil ones in Portland's public schools and help prevent further saturation of the bad commercial music's stronghold. Today's elementary school kids are tomorrow's indie rockers!
A weekend with two of my favorite beguiling heartthrobs AND sunshine… I nearly faint at the thought.
And speaking of James Dean-ish hairdos… did you check out the Photo of the Day: Morrissey?