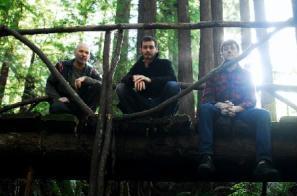 Humboldt honeys Strix Vega make their triumphant return to the Comet Tavern tomorrow night, 9/4/09, bringing the lonely, dreamy sound of the redwoods with them all the way from Arcata, California. If you listen closely, you can practically hear the road dust rising off of their tracks. Strix Vega are bluesy and indie at their core- they have a hypnotic quality to them that give their albums a high replay value. What makes them unique is how each listening is a different experience. The multiple layers of sound, the exceptional lyricism, and the spectral, intimacy of the music will make for an incredible live show.
Strix Vega will be playing wth opener The Curious Mystery, as well as Blood Red Dancers, and Scriptures. The show starts at 9, and tickets are $7.00.
Check out tracks from Estranged Meadow on their MySpace page.