Just a little notable occurrence: During the totally awesome Seaweed set, Aaron Stauffer let us know that he was "psyched to see Helio Sequence" as his daughter (!) is a huge fan of them. We all thought that was really cute (and it also made some of us feel really old).
The Helio Sequence set followed, also an amazing set. When they were almost finished, Brandon Summers mentioned that he'd received an email from a young fan a little while back, she being the daughter of Aaron Stauffer. They then proceeded to play "Blood Bleeds" which they haven't played live in over 2 years, "for Emilie."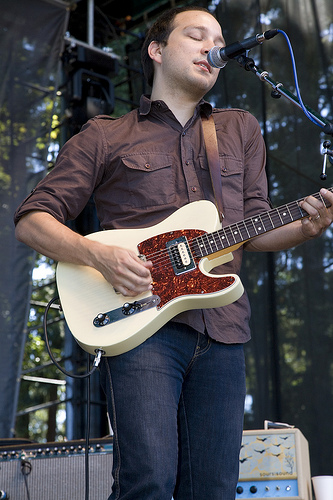 Awwww.
Who knew Sub Pop bands could be so sweet?
Anyone else have any 'tween band mutual admiration stories like that?