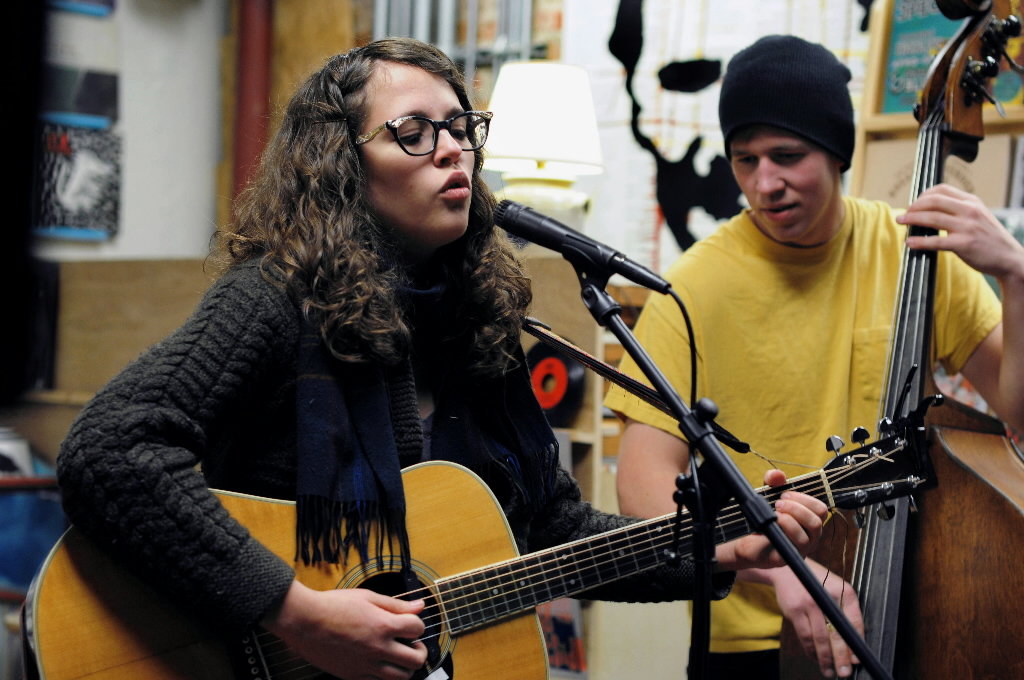 You can get with this, or you can get with that — but whatever you pick, you've got a heck of a time ahead of you this Thursday.
First off, you can get your hangtime on out at the Tractor, where Sallie Ford and the Sound Outside, Pancake Breakfast, and Joshua Morrison will be taking the stage around 9pm. (Not all at once, of course.) Sallie & Company are out on the road fresh behind their newest release, Dirty Radio, which hit the shelves last week. Get ready for more big jangly guitars, more of Sallie's distinct modern-yet-throwback-y vocal sound, and more of all those things they do that we love.
If that doesn't whet your appetite, and you happen to be one of the lucky folks that got your Doe Bay Fest ticket in the first moments they went on sale, then you're definitely going to want to hightail it out to Columbia City Theater on Thursday instead. The first 300 ticket holders get in free to a show that will be not only announcing the lineup, but also showing some exclusive new videos from last year's fest and showcasing artists that will be playing this year's. The whole thing is being hosted by the one and only Hannah Levin (of KEXP / Audioasis fame), and the party's getting started at 7pm in the Bourbon Bar with some DJ sets from our friends over at Sound on the Sound.
Party on, everybody! Here's to a not-too-hungover Friday morning.
{Photo courtesy of Renato Rotolo.}