Three Imaginary Girls hasn't made it out to Pendarvis Farm in a minute, but we couldn't miss the 20th iteration of the Pickathon music festival. The lineup was as strong as ever, and they didn't skimp on the other things that make this festival in the woods so loved – the Woods stage, with its hammocks and hay bale seating; the Treeline stage, designed by architecture students to recycle into housing for homeless women; 80-some acres dotted with art installations; and a slew of free workshops and activities to keep the kiddos busy all weekend long.
Nothing beats watching a pack of kids with bows and arrows following their teacher through the woods in full-on hunter mode. But even with feral children, art walks, and killer food trucks (seriously, Pickathon has the best festival food) for distractions, Pickathon still keeps the main thing the main thing, and that is a hell of a lot of really great music. Here's a few of the more magical moments we experienced.
Early Thursday
The festival officially starts on Friday, but the Early Thursday upgrade is totally worth it. Not only do you get first pick of the campsites (we got a spot just outside the Woods Stage and listened to late-night music with perfect sound quality from the comfort of our sleeping bags) but some of the best sets of the weekend happen on Thursday night when the crowd is smaller. On the Treeline Stage we got "a guaranteed psychedelic freakout" from Dopey's Robe (broken guitar strings and drummer jokes included) before Frazey Ford hit us with warrior songs and relaxed romance. Over on the Mt. Hood mainstage we took a different kind of trip with the desert blues of Tinariwen.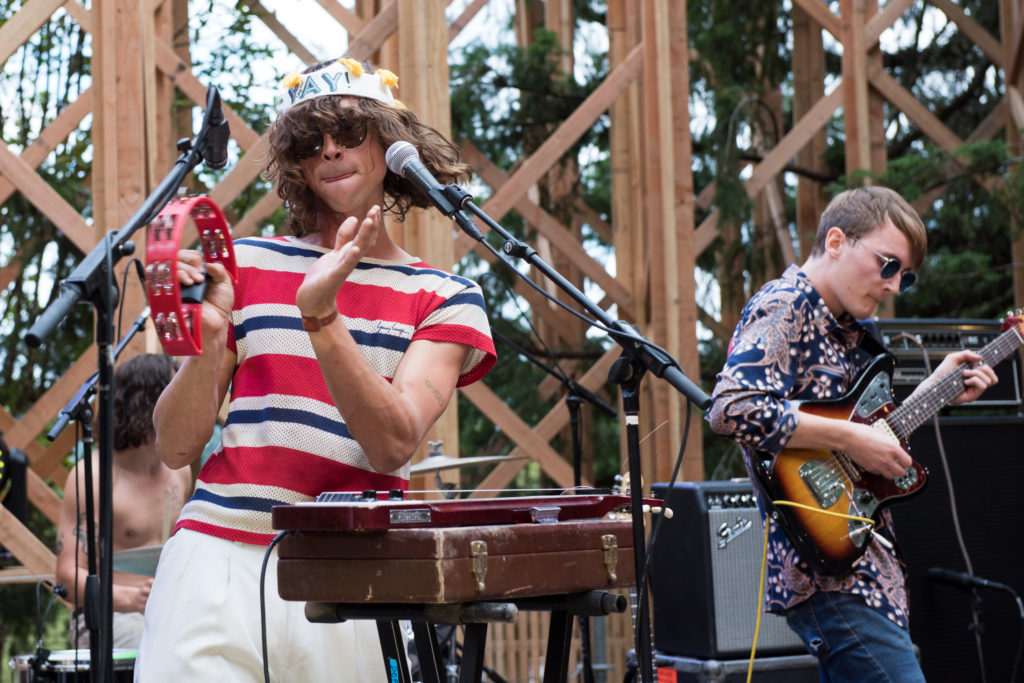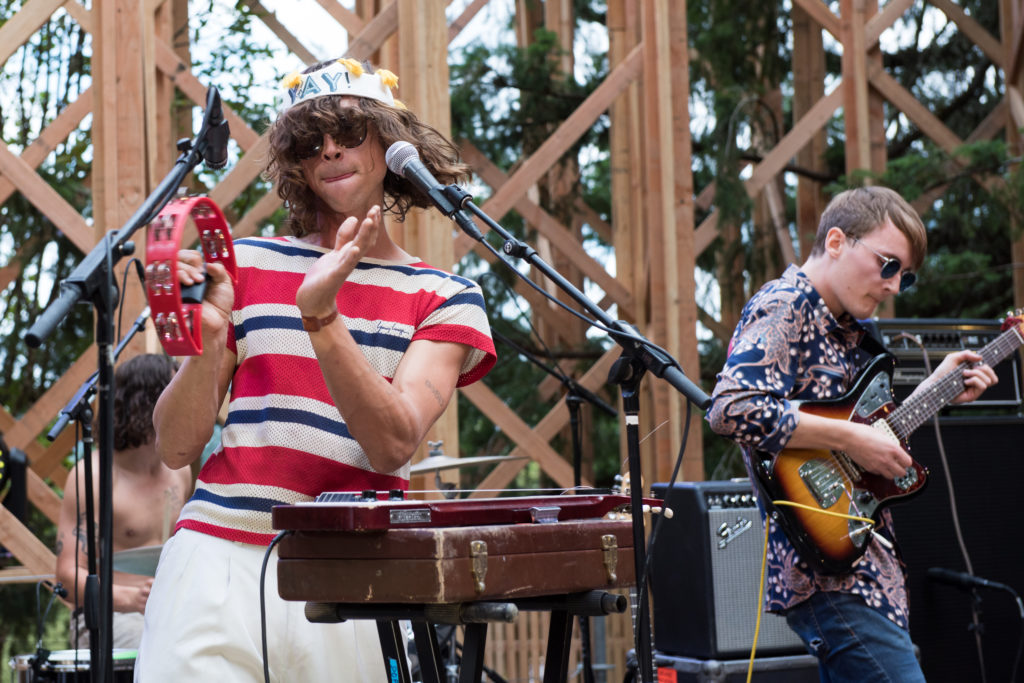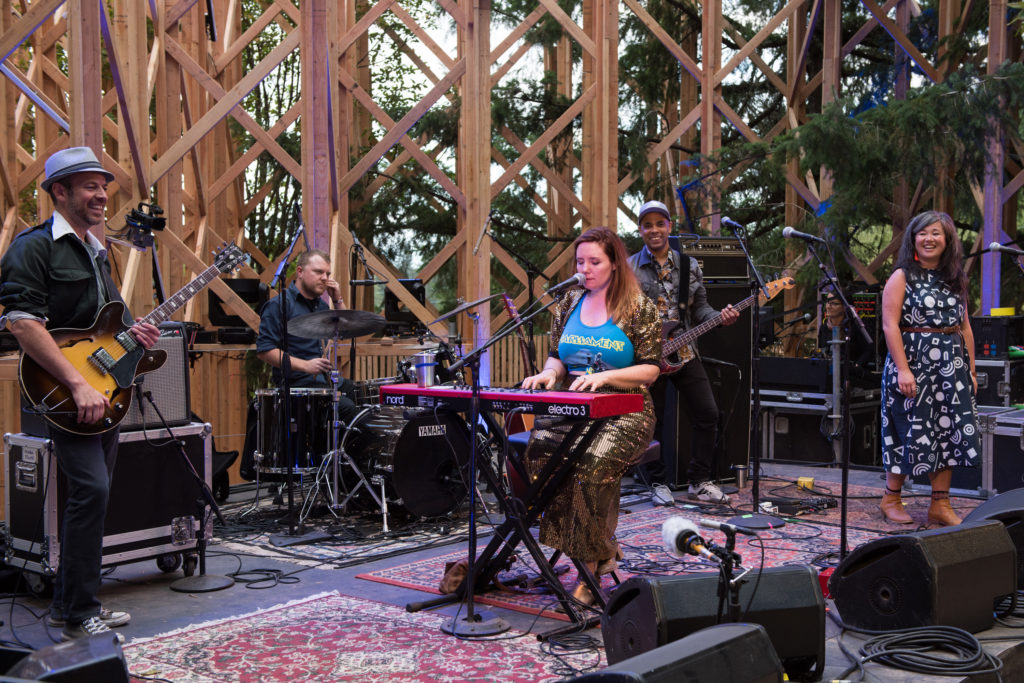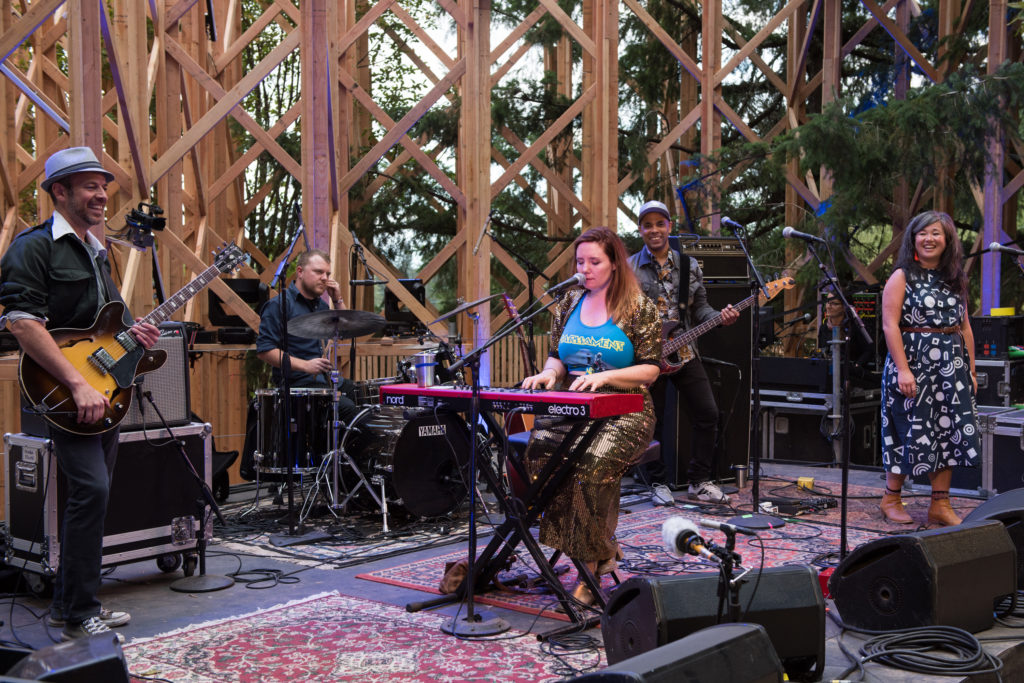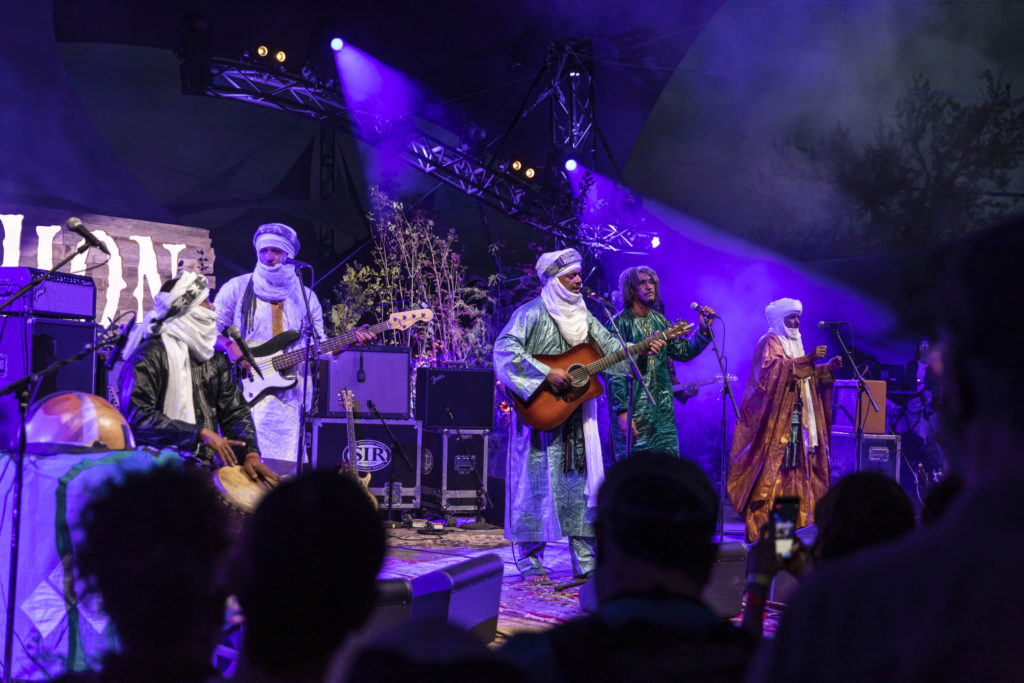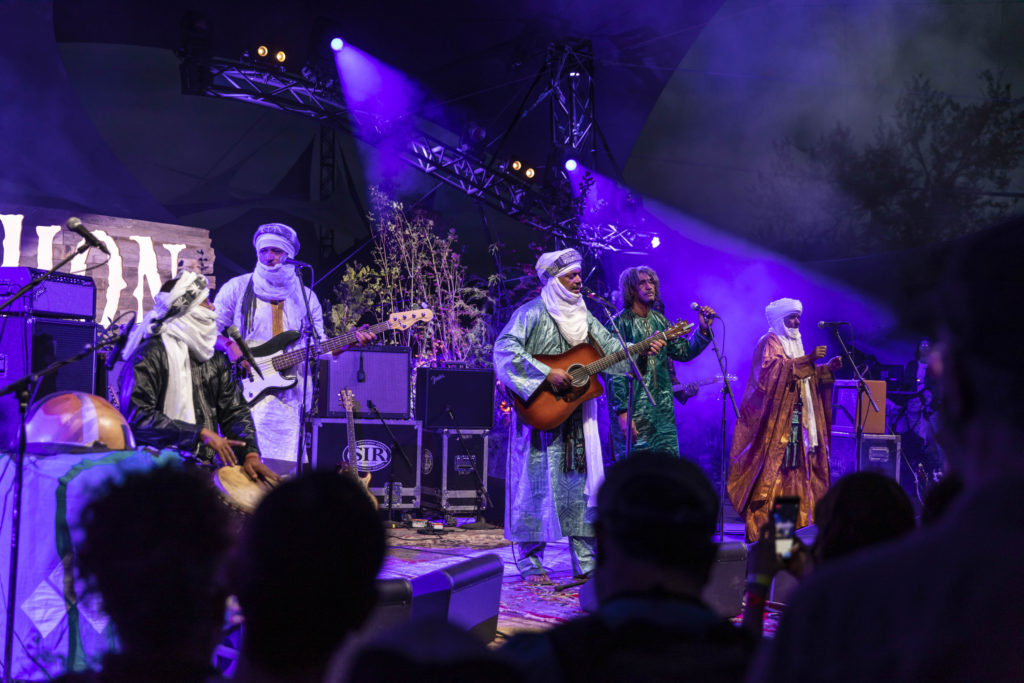 Friday Favorites
On Friday we discovered the Lucky Barn. Like a KEXP In-studio, performances in this tiny little venue are part concert, part interview. If you don't fit inside the barn, you can sit in the shade outside and watch the show livestreamed on a flatscreen mounted on the wall. That's how we saw Sam Amidon, who talked about recording in Iceland and why he won't make a kids' album. Later we saw Mr. Jukebox himself, Joshua Hedley the same way. It's not great for getting photos, but it's more comfortable than sweltering inside. Hopefully Pickathon will post the videos on YouTube soon.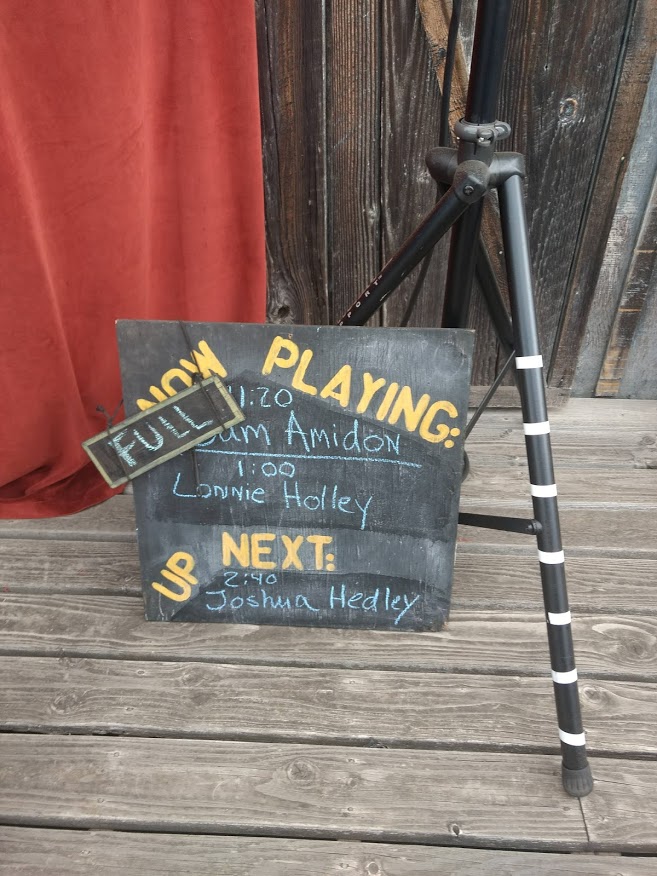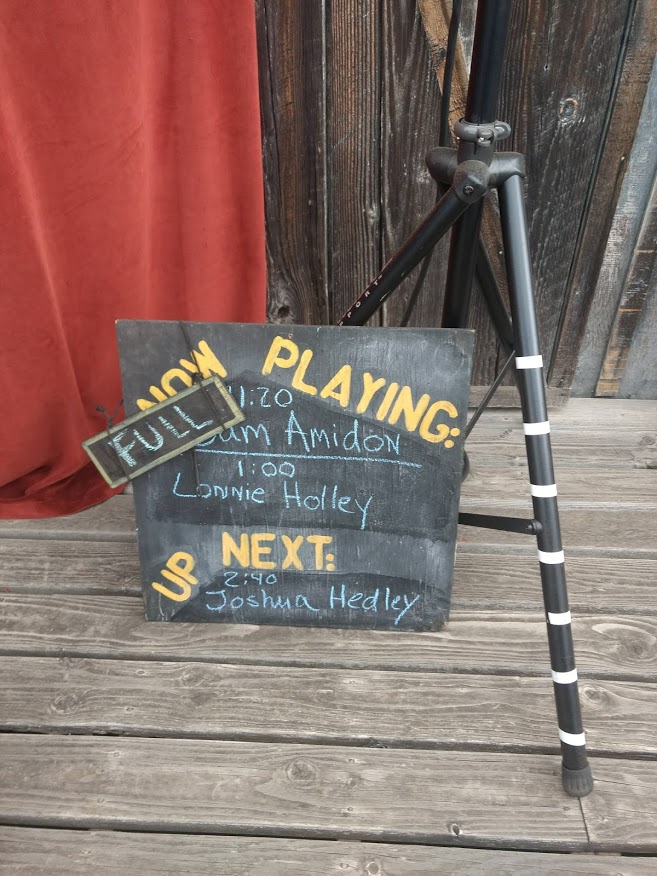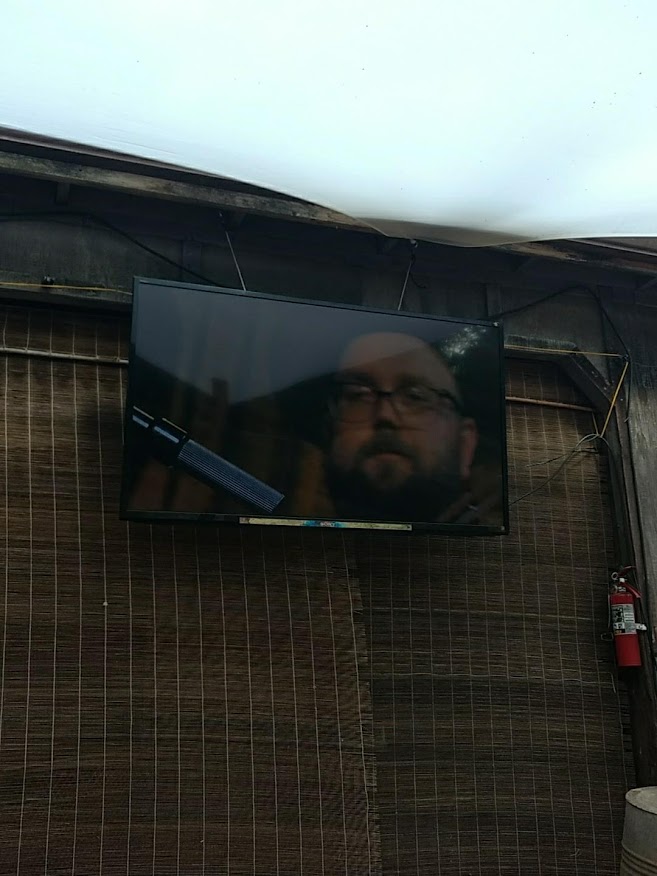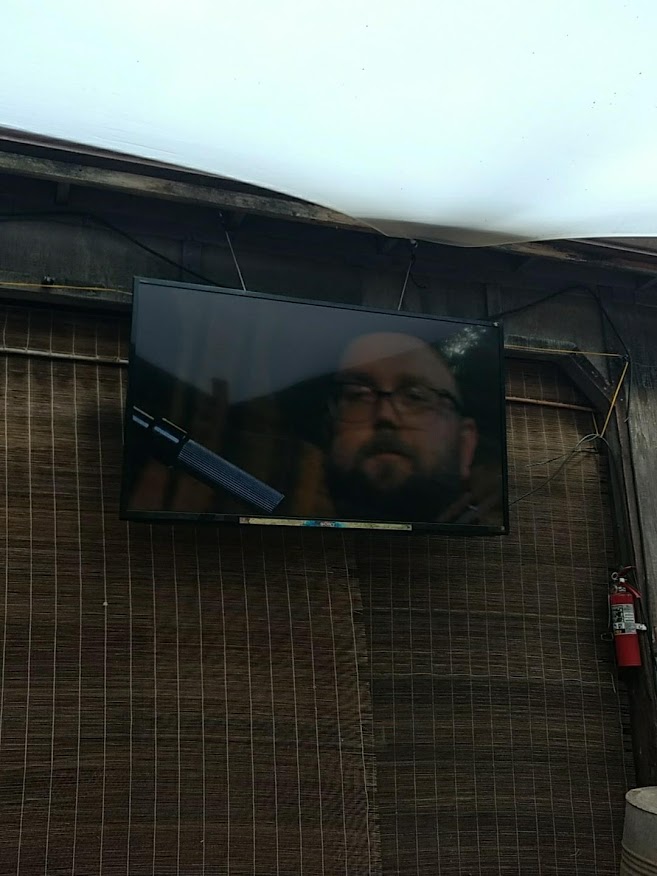 But first we stopped in at the other indoor venue, the aptly named Galaxy Barn, where Marisa Anderson gave an out-of-this-world performance. I mean, goddamn that woman can play guitar. We reached peak country on the Wood Stage when Charley Crockett hit us with a honky tonk blend of Texas and Louisiana the raised the ghosts of Hank Williams and Robert Johnson.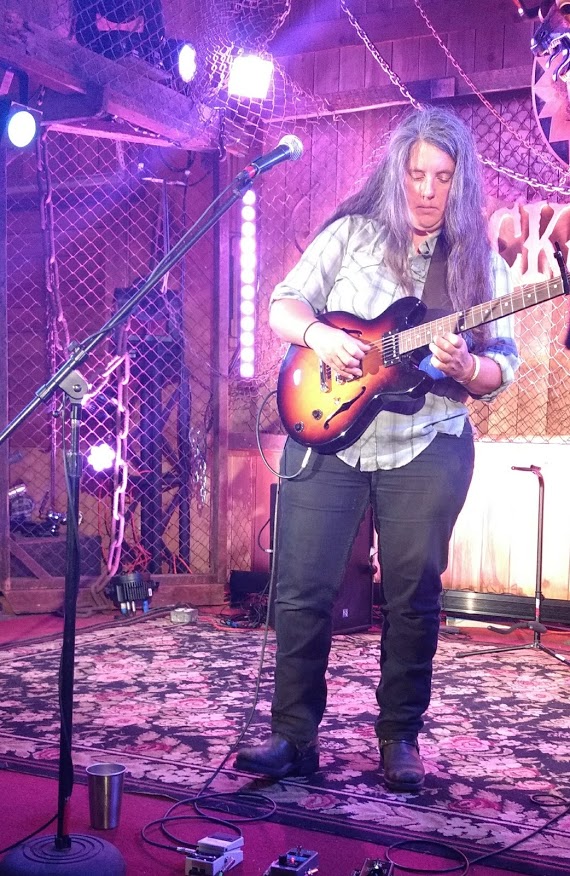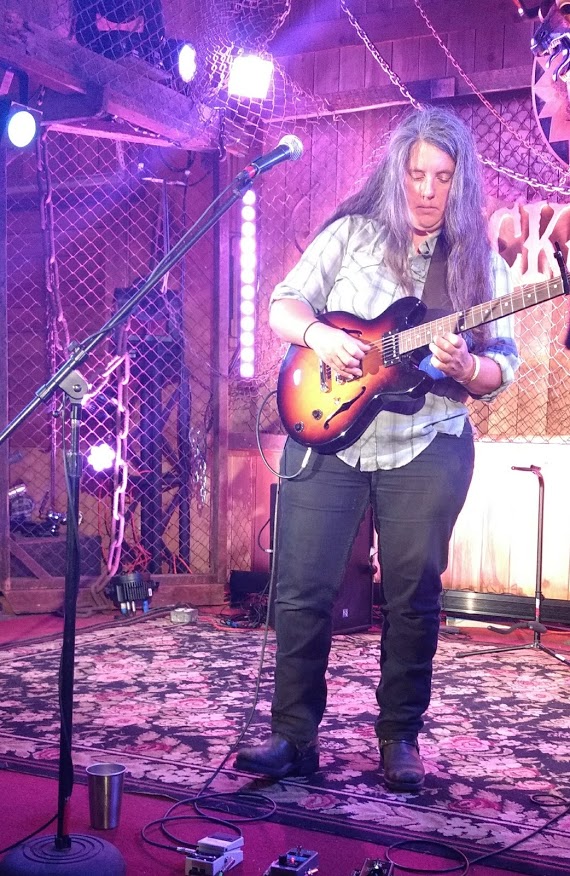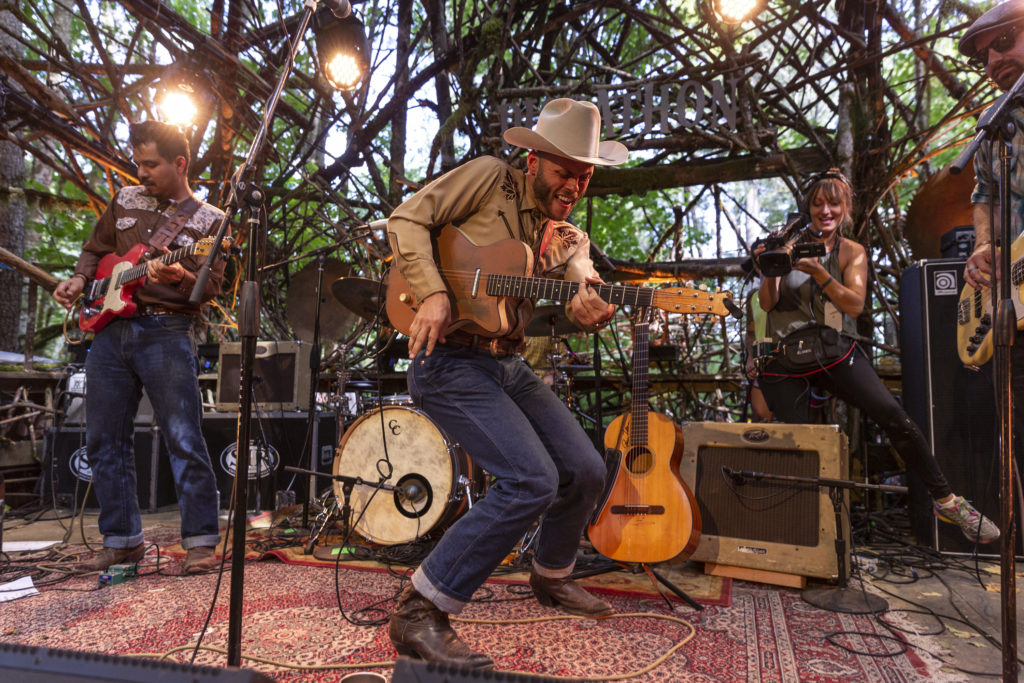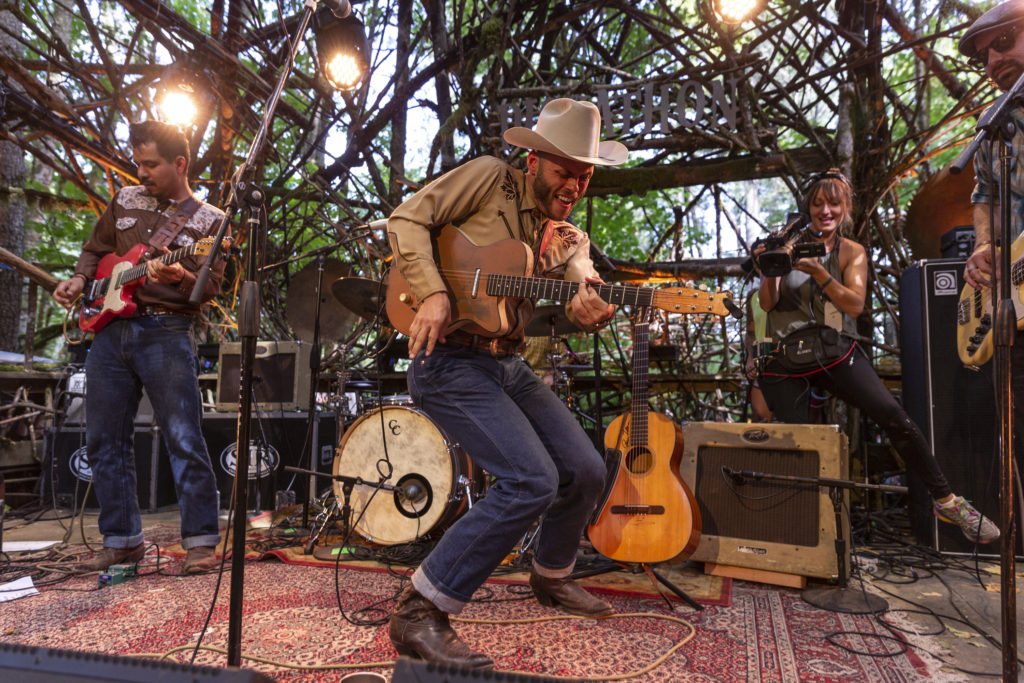 If you haven't heard punk performed in Arabic, you need to start now. HARAM put on a killer show even though, as punks do, they did it really fast. Phosphorescent wasn't the last band to play on Friday (and Friday wasn't the last time we watched them at Pickathon) but they put on a perfect headlining set anyway. Every song felt like a finale and the only unsettled thing was the question: how can such plaintive vocals leave you feeling so satisfied?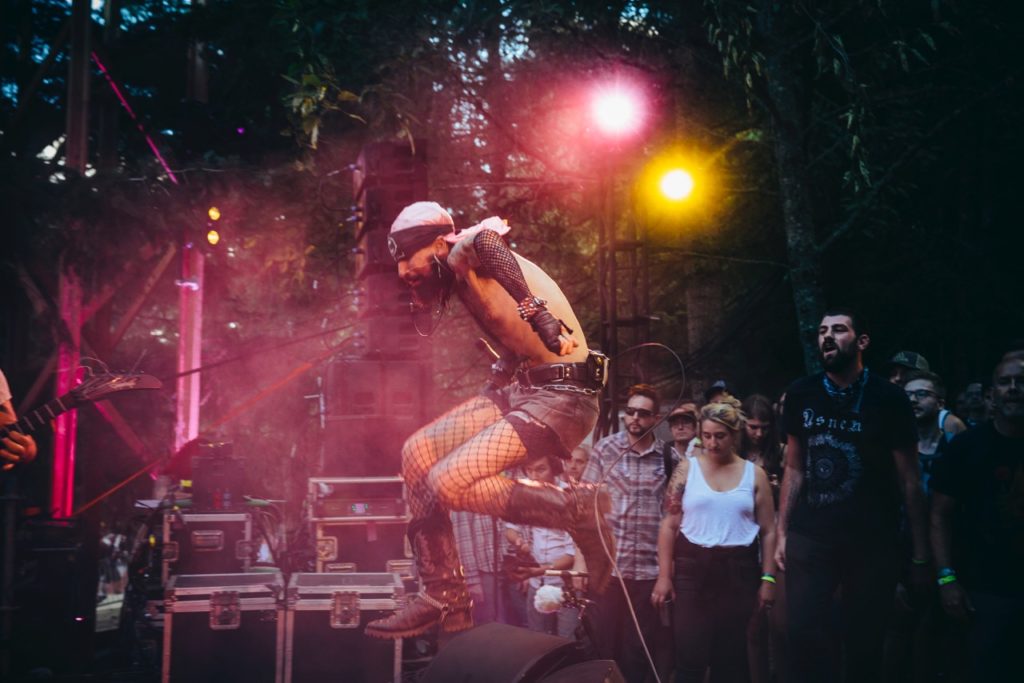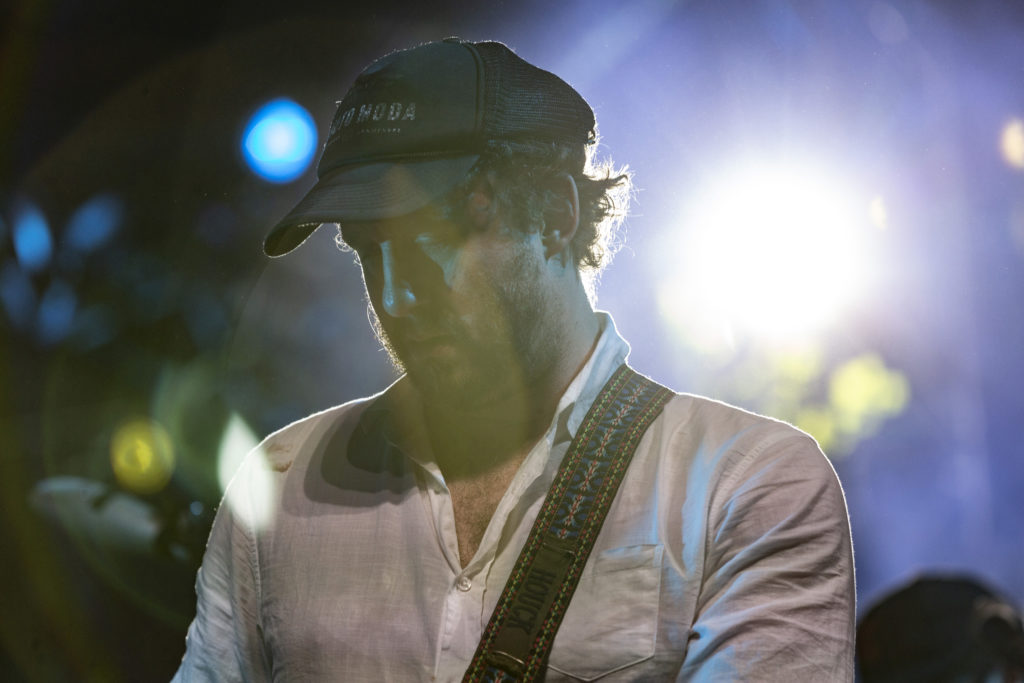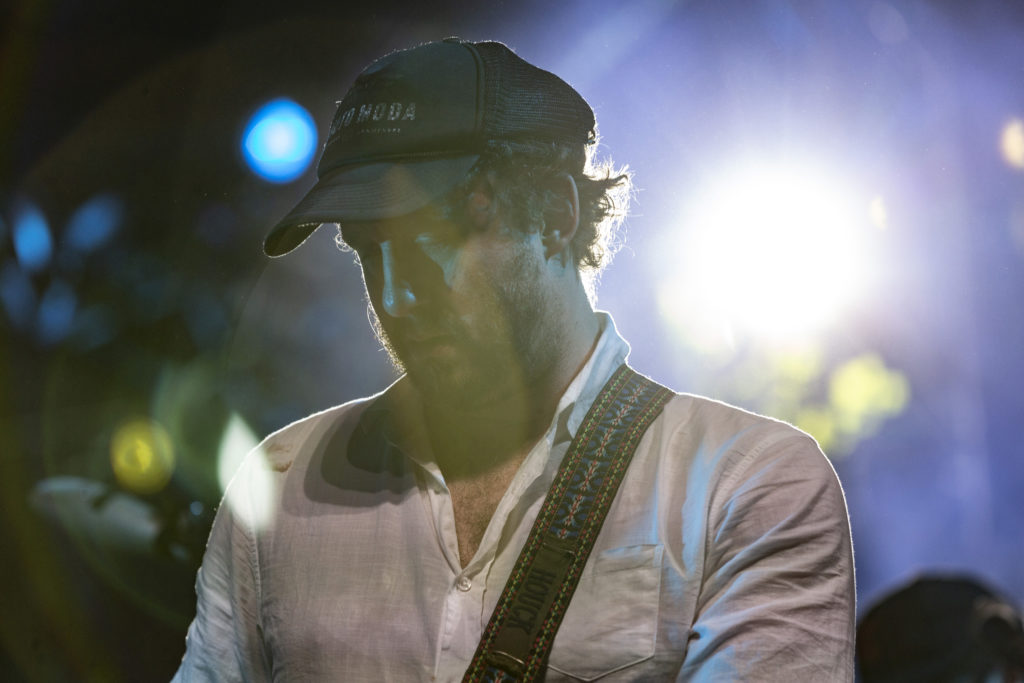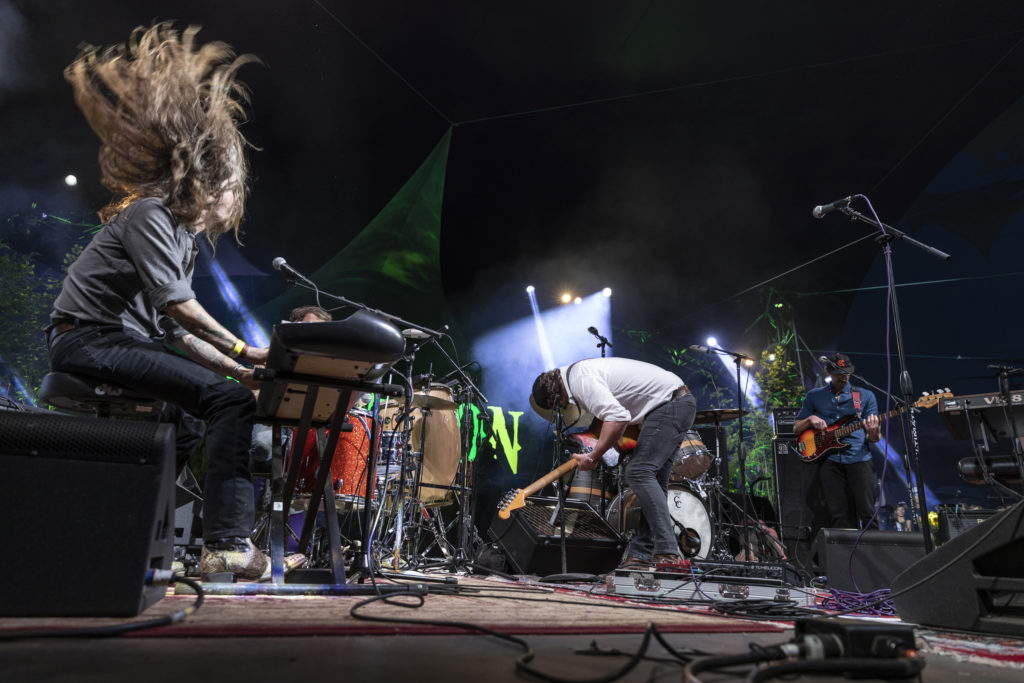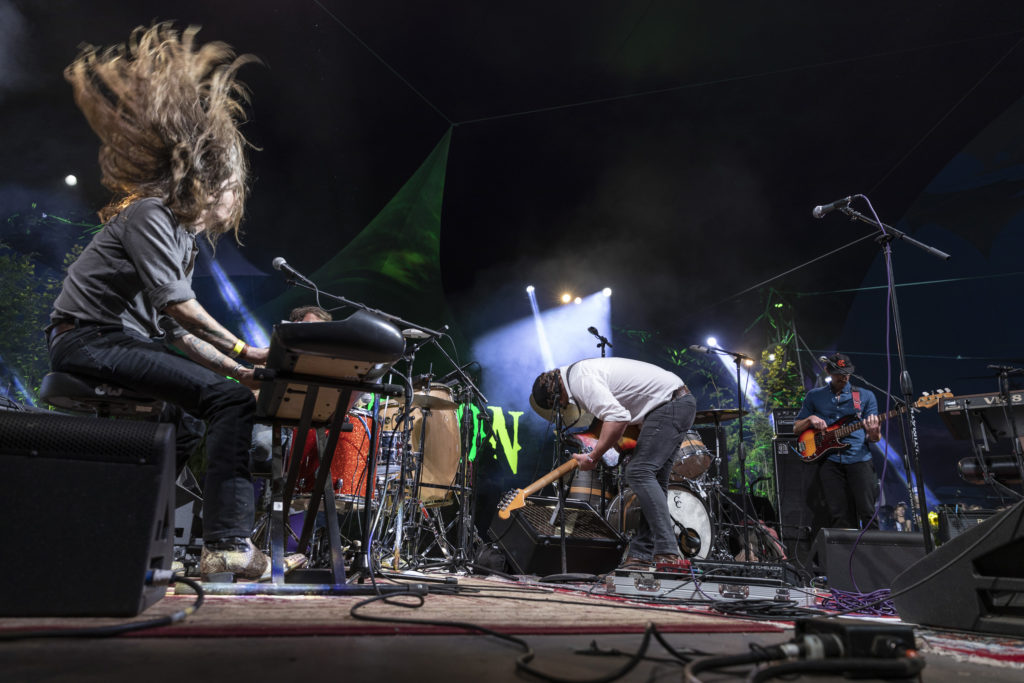 Saturday Sessions
On Saturday we missed a lot of music because the kids were busy building a cigar box guitar (it sounded pretty good when they were done, too) at the Future Bus. But we still managed to hear Sunflower Bean pull out the stops. Their album is full of shimmer but live it's all rough edges; in the videos, Julia Cumming is the ingenue, on stage she's a new generation Pat Benatar. If you've been to a festival in the Northwest, you've probably already seen Built to Spill, but hearing these guys never gets old. Let's face it, Built to Spill is everything you love about the Pacific Northwest wrapped up in sound. Pickathon is sort of a SXSW North – Austin bands are heavily represented. I always kind of forget about Shakey Graves. But after seeing the three-piece at Pickathon that's not going to happen again. The cool tone and bluesy stomp of the new songs really grabbed me, and I already knew a lot more of the old songs than I had realized.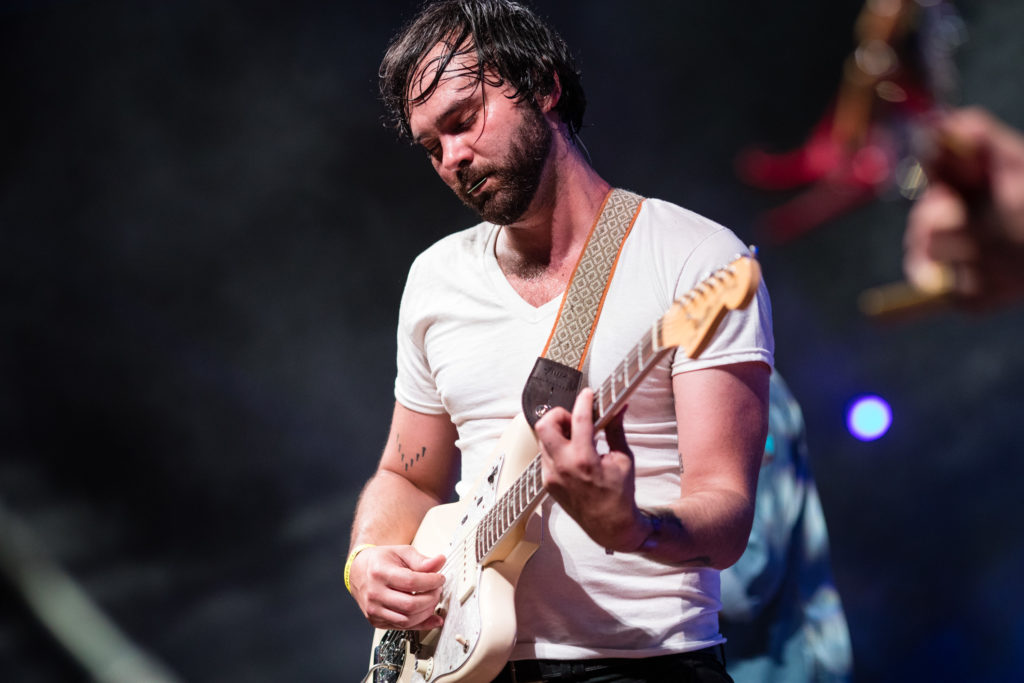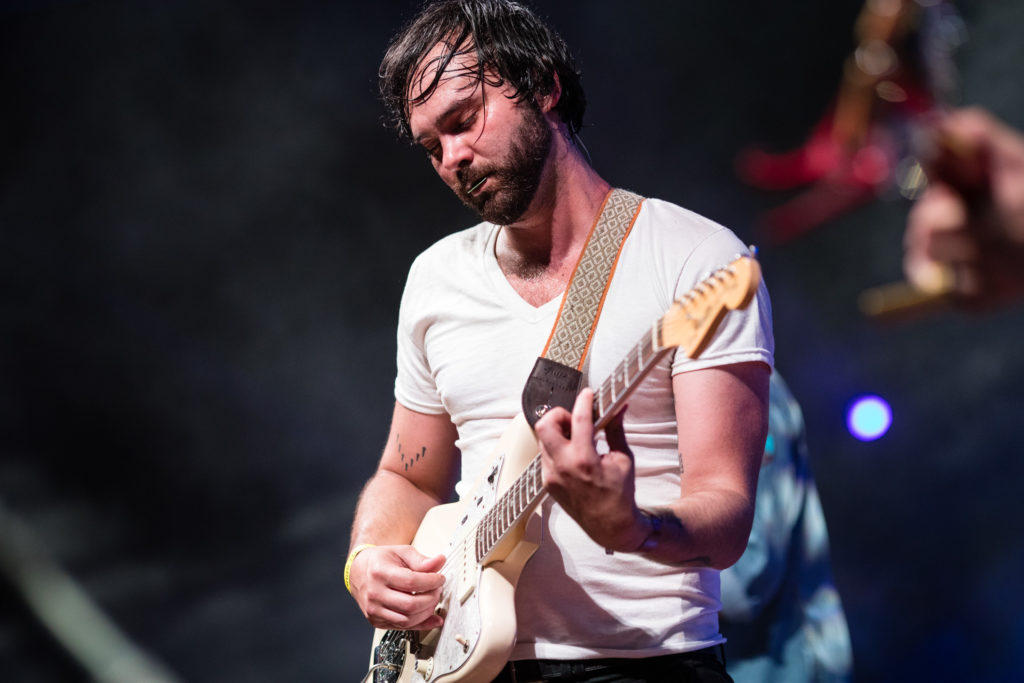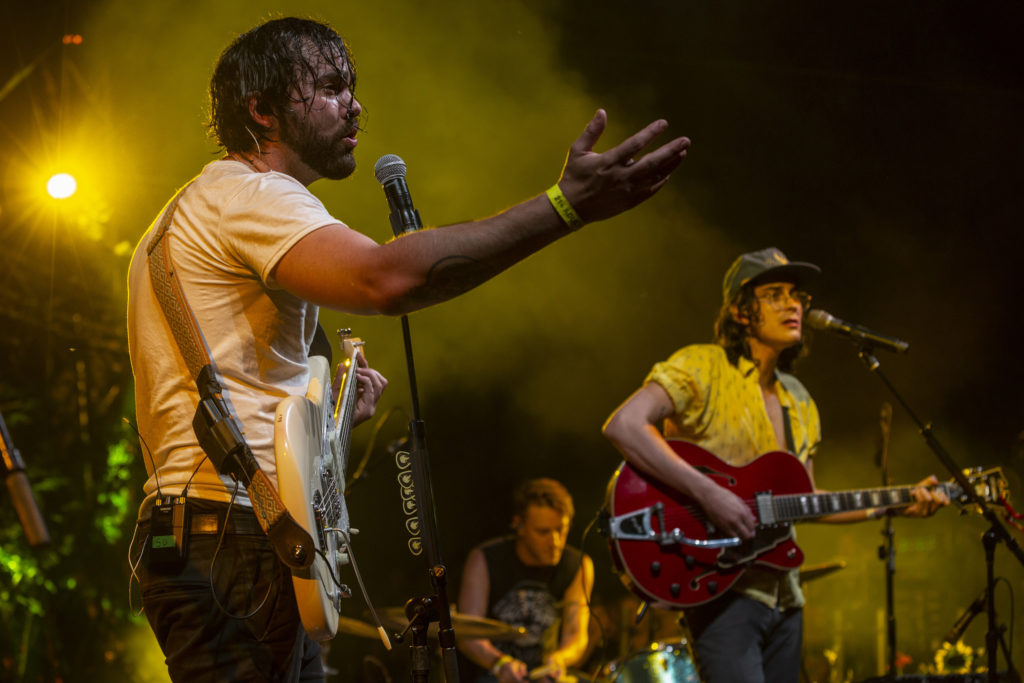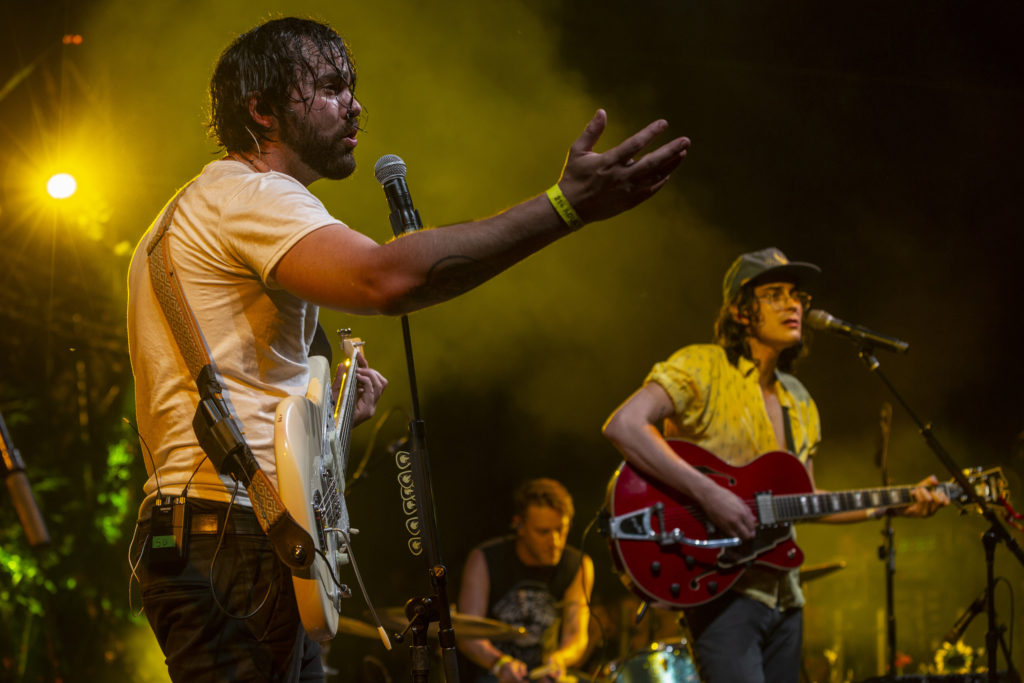 Sunday Forever
Sunday came too soon, but we made the most of it. The Balkan pop of DakhaBrakha was a surprise hit with the whole family- first as we listened to them from our tent on Saturday night and again on the mainstage on Sunday. No matter how tired you were sliding into the final evening of the festival, the funk-inflected psychedelic soul of Austin-based Black Pumas made sitting still pretty much impossible.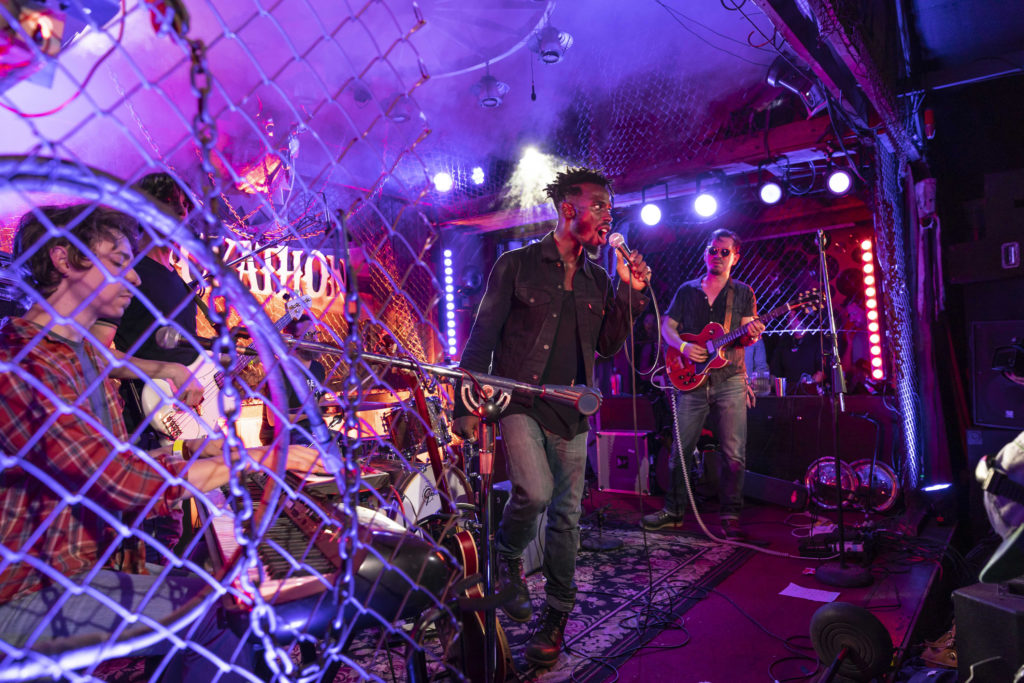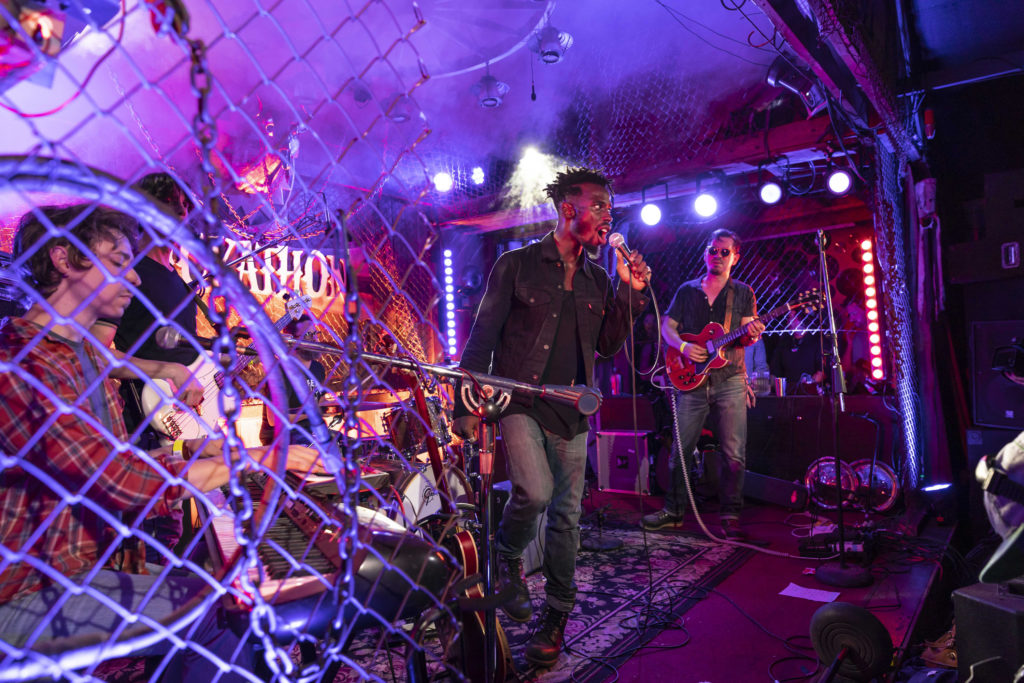 My oldest daughter was the one who put Sierra Hull on our must-see list, and that hour will stay with us forever. In the shared sauna of the Lucky Barn, her mandolin seemed to be in conversation with the guitar and stand-up base, and that conversation was meaningful and intense. In the Q&A, Hull talked about being a woman in music and the value of mentorships in passing the musical tradition from one generation of women to the next. She mentioned idolizing Alison Krauss (the name given to guitar my daughters had just built together) and prompted by such talk, my shy nine-year-old even got up the nerve to ask a question. Even light-headed from the heat, that hour in the Lucky Barn was one of those perfect, movie-worthy scenes that make up the highlight reel that will play at the end of our lives.
When it comes to summer music festivals, bigger is not always better. It is kind of mind boggling that a festival that caps sales at 3,500 tickets can book so much quality music. And Pickathon's small size is a major ingredient in maintaining the atmosphere of a gathering of friends compared to your standard bloated corporate party. Pickathon is not far outside of Portland proper, but while you're there, it feels like another world.
Is it too early to plan for next year? Probably. They haven't announced the dates yet. But it's not too soon to look forward to doing it again. We'll be checking the Pickathon website frequently for next year's festival information. We definitely want to be there when Pickathon turns 21.
Top photo: Square Dance, Pickathon Mountain Stage, photo by Heather Binns