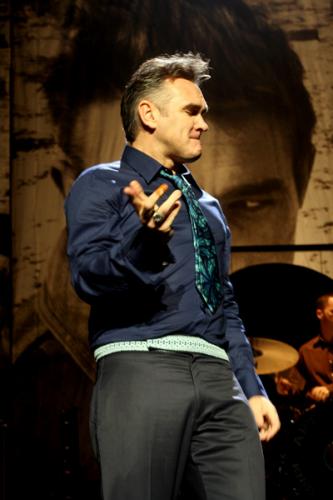 MOJO Magazine just published their list of the 50 Greatest UK Indie Records of all time.
Usually lists like this do little more than piss me off (and I do notice that the question of "What is an 'indie' release should asked), BUT, this list makes me want to take the next week off so i can listen to each record beginning to end. 
What's missing? Where does your favorite land? 
50) Huggy Bear – Herjazz
49) The Delgados – The Great Eastern
48) James – Village Fire
47) Swell Maps – Read About Seymour
46) Camera Obscura – Lloyd, I'm Ready To Be Heartbroken
45) Half Man Half Biscuit – Trumpton Riots EP
44) The Wild Swans – The Revolutionary Spirit
43) The Pooh Sticks – On Tape
42) Fire Engines – Candyskin
41) McCarthy – Keep An Open Mind Or Else
40) Jane And Barton – It's A Fine Day
39) Josef K – The Missionary
38) Ride – Ride EP
37) The Bodines – Therese
36) Shop Assistants – Safety Net
35) The Primitives – Really Stupid
34) Saint Etienne – So Tough
33) The Sea Urchins – Pristine Christine
32) Elastica – Line Up
31) Stereolab – Peng!
30) The Wedding Present – George Best
29) Young Marble Giants – Colossal Youth
28) New Order – Temptation
27) Franz Ferdinand – Take Me Out
26) The Libertines – What A Waster
25) The Loft – Up The Hill And Down The Slope
24) The Vaselines – Son Of A Gun
23) Aztec Camera – High Land Hard Rain
22) Happy Mondays – Lazyitis (One Armed Boxer)
21) The Pastels – Up For A Bit With The Pastels
20) Spacemen 3 – Revolution
19) This Mortal Coil – Song To The Siren
18) Lloyd Cole And The Commotions – Rattlesnakes
17) Teenage Fanclub – Everything Flows
16) Wire – Outdoor Miner
15) Echo & The Bunnymen – Crocodiles
14) Belle & Sebastian – Tigermilk
13) The House Of Love – Destroy The Heart
12) Subway Sect – Ambition
11) Felt – Forever Breathes The Lonely Word
10) Primal Scream – Crystal Crescent/Velocity Girl
9) The Stone Roses – The Stone Roses
8) The La's – There She Goes
7) Arctic Monkeys – I Bet You Look Good On The Dancefloor
6) Joy Division – Transmission
5) My Bloody Valentine – You Made Me Realise
4) The Fall – How I Wrote 'Elastic Man'
3) Orange Juice – You Can't Hide Your Love Forever
2) The Jesus & Mary Chain – Psychocandy
1) The Smiths – This Charming Man
(hat tip to Indie MP3 for perusing the heavy MOJO pages to find this)