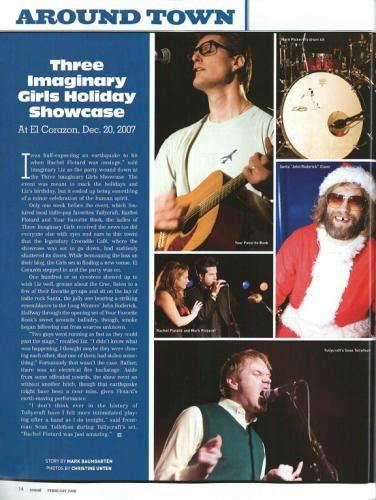 Exciting news!
The kind folks at Seattle Sound Magazine wrote a sweet article about the Three Imaginary Girls holiday show (December 20, 2007). I'm particularly glad that someone documented the wee electrical fire, the evening's awesome performances, and how cute Santa John Roderick was.
First we had the raddist holiday show this side of Dick Clark's New Years Rockin Eve, then we're astounded by the Paste Mag mention, and now this! We are truly humbled and honored.
Pick up a copy today, it also spotlights some superfans (aren't we all a superfan at heart?), Throw Me The Statue (who I've personally been obsessing over), and Juanny Cash.